Fog lights are very useful in certain weather conditions, and the owner of this 2009 Cadillac CTS went further and upgraded his fog lights by replacing the stock 55W halogen bulbs with 5202 LED bulbs. It seems the whole car was taken to the next level with this upgrade. We've seen many Caddies and this one really does make a difference – great new look at very low price.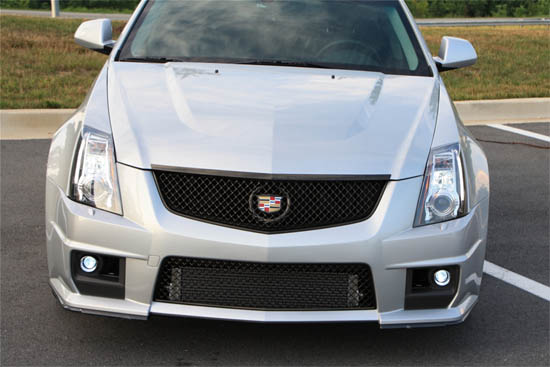 Don't you like Caddy's new sleek look? Don't you think your car deserves some pampering? Our product will transform your stock yellowish halogen fog lights or daytime running lights into a beautiful and exact 6000K Ultra White HID matching or exotic 20000K Ultra Blue look without paying the HID price. If you still aren't sure whether you should order or not, then we'll tell you the words we hear every time a customer replaces his OEM bulbs with these 5202 LED bulbs: "Perfect, just perfect!"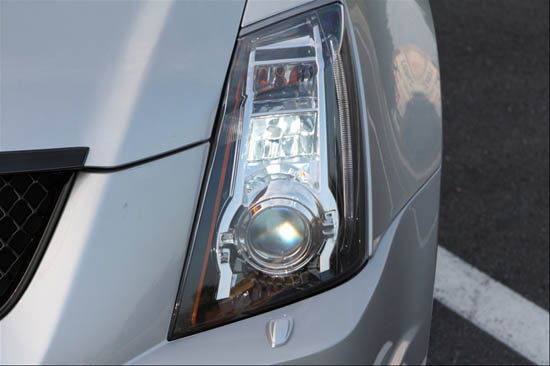 And if you are still unsure, then take a good look at the pictures – the light that comes out of the LED bulbs is pretty much the same as the light that will come out of HID equipped fog lights. Bright and easy noticeable light means safety, which leads to the conclusion that if you have these LED bulbs, you'll increase your safety by making the car detectable from greater distance.
What are you going to say if we tell you this quality pair of H16 LED bulbs could be installed on any vehicle in less than 10 minutes? Well, that's not completely true, because some cars like Audi, BMW, etc., which have on board computer (OBC), might need a pair of load resistors added in order to avoid the error message showing up on dashboard. Besides that, these H16 LED bulbs are great add-on to any vehicle, and this 2009 Cadillac CTS is the proof of the alleged above.
Brought to you by iJDMTOY.com, the expert for your Car LED. Follow us on Facebook for exclusive promo codes.