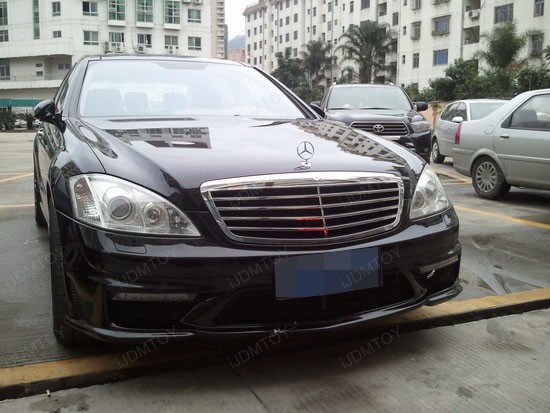 I spotted this facelifted 2009 Mercedes S65 AMG on the street, and paid attention to the LED Daytime Lights specific to the AMG models. AMG models typically have more aggressive looks, higher performances, better handling and better stability than their regular Mercedes counterparts and when this modification rolled out, it featured some revised elements at the front such as the radiator grille, the new front bumper and the LED Daytime Lights, of course.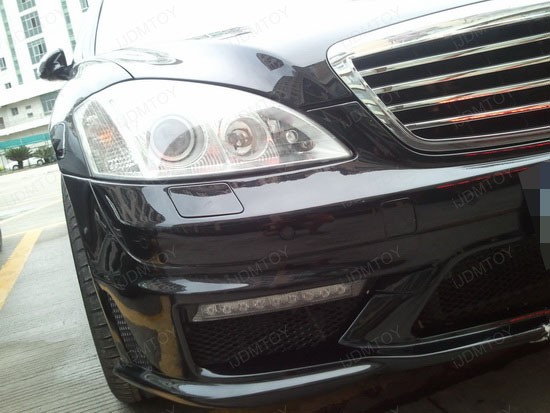 There are many people out there, who love the new sleek LED appearance of the S65 AMG and agree that LED technology is a great add-on to the overall luxury and aggressive look. If you take a good look at the LED daytime lights in the air intakes, you will see that each lamp has 9 bulbs, which are obviously enough to make the vehicle noticeable from greater distance. And in case you love the awesome AMG DRL design, here's the cool part – iJDMTOY offers a very similar looking product – Xenon White Audi A6 Style 9 LED Daytime Running Lights.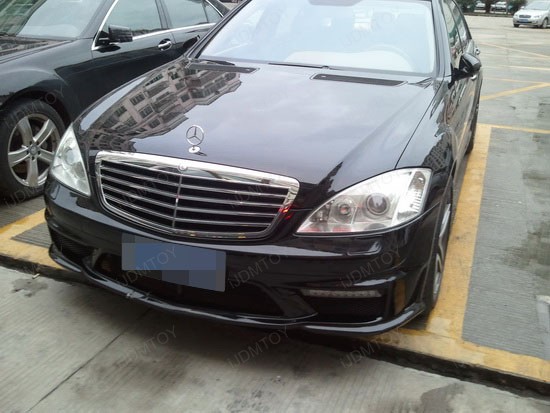 This LED DRL kit features a pair of Audi-styled lights and each LED Driving Lamp contains 9 pieces high powerful 1W LED chips made by CREE Electronics. The set is designed to fit directly 2005-2008 Audi C6 A6 or S6 before facelift and will also fit many other vehicles that have enough space under the bumper. However, installing these bad boys is piece of cake – you can use either screws or a double-sided tape to fix them, then just tap the positive (+) and negative (-) to the parking light (+ / – ) wire and that's all.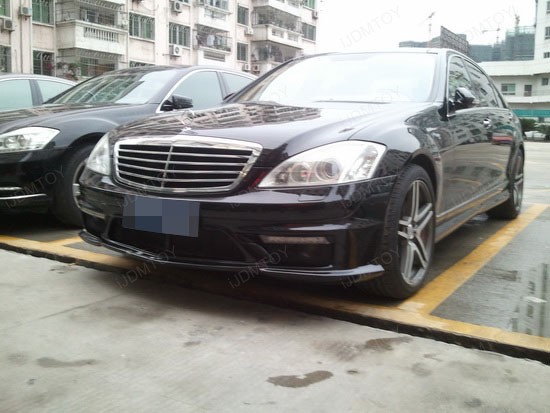 As it turned out, having LED Daytime Lights like the ones, featured in the facelifted 2009 Mercedes S65 AMG, is not so hard after all. There is no doubt, that it is safer to drive with the main headlights on, but this means measurably increased fuel consumption when used during the day. This is where our LED Daytime Lights come – they produce highly effective signal light specifically designed to increase the vehicle's visibility to oncoming traffic during the day and what's more, this add-on gives the vehicle awesome Euro Look.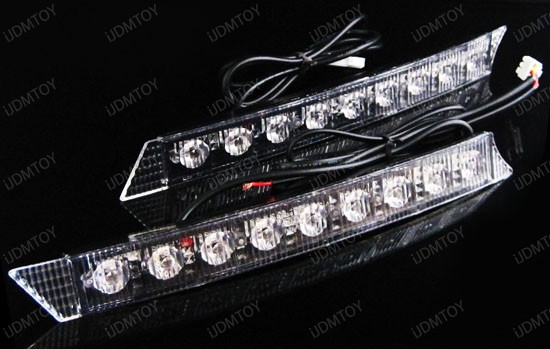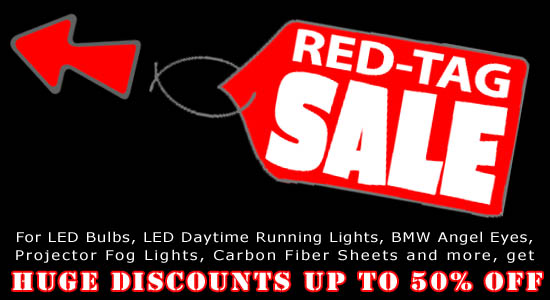 Red Tag Sale for New and existing iJDMTOY customers can save up to 50% OFF. Deal expires soon! Don't miss it!