As unimportant as it looks, LED License Plate Lights can actually improve your car's appearance. Unless you're a complete rebel that doesn't display his or her license plate then this blog will only be a waste of time for you. But those who actually display their license plate know that license plate lights are required. You might as well obey the law in a flashy manner.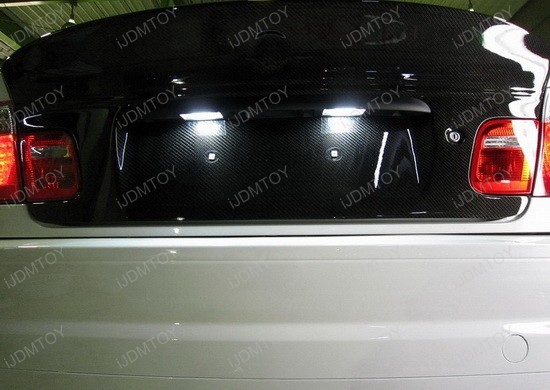 See how bright BMW License Plate Lights are? It offers a unique look in the back of the BMW making it look newer and sleeker. The xenon white color adds a nice touch.
Xenon white is an excellent addition to the rear of the car. Honestly the rear of a car doesn't have much to show. But with the help of LED License Plate Lights, my attention is focused on the rear tenfold! LED technology allows the license plate lights much brighter and also offering a striking pure white color.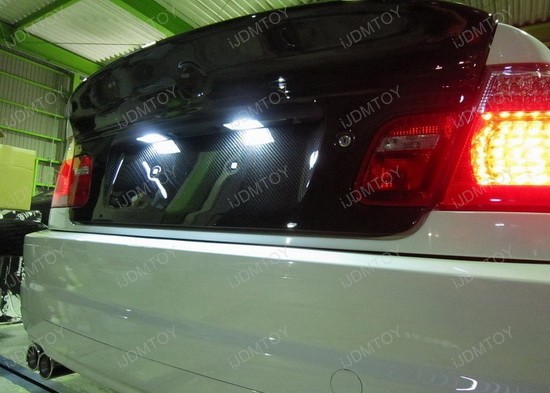 The installation is quite simple. You replace your old stock bulbs with these bad boys simply by plug and play. No other wiring or configurations are needed. LED License Plate Lights not only produce brighter lights but they also run on fewer power. That's a two way benefit!
Even with a black rear, the BMW License Plate Lights stand out very well. It's just one of the important accessory drivers should invest on. It only makes sense to have a good rear to match the rest of the car. And if Xenon White isn't bold enough for your tastes LED License Plat Lights also offer red and blue.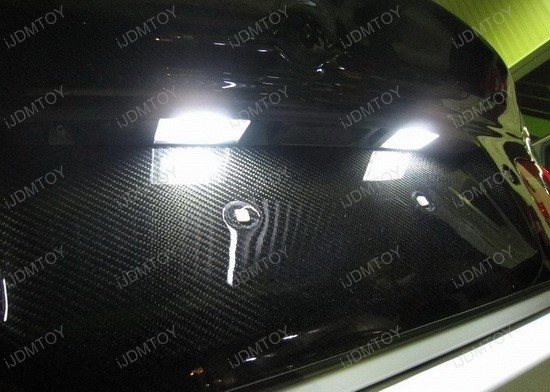 If you are a car enthusiast with an obsession to improve your car's appearance, do consider the BMW License Plate Lights. They are the best and most inexpensive improvement you're your BMW's rear.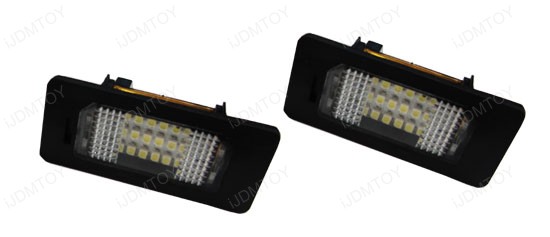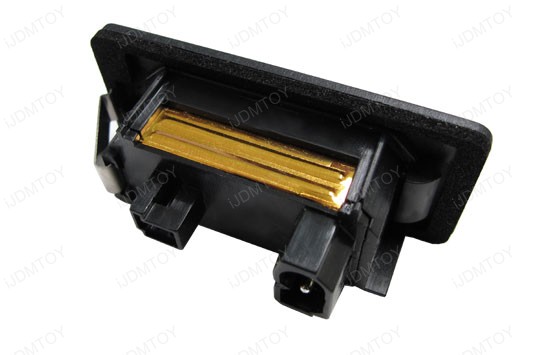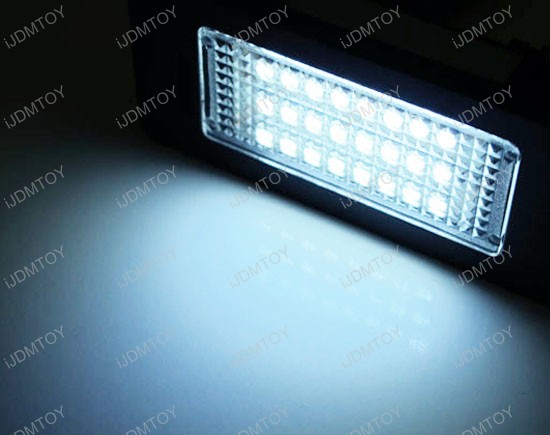 Brought to you by www.iJDMTOY.com, the one and only one automotive accessories store for all your Car LED Lights. Fan us on Facebook to get the latest LED product information.