Check out this lovely Mercedes SLK350 with LEDayFlex style set installed and in action. iJDMTOY's Flexible LED DRL kit is designed to help car enthusiasts in customizing front lighting configuration for daytime running lights with up to 5 LED modules per side. The individual modules are round, contain a high-performance super bright 1W Xenon White LED and have a diameter of around 0.94", which makes them perfect for mounting on front bumper or on the grille plastic cover to any shape and design you like.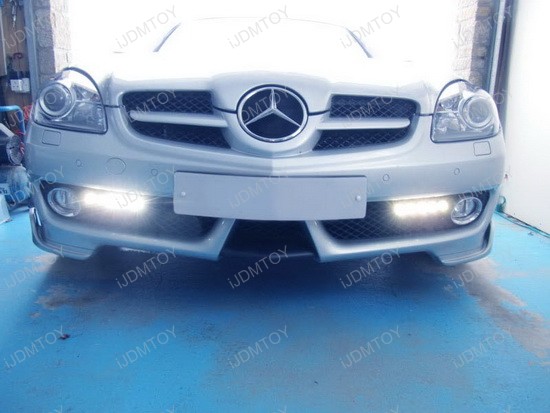 In order to match the style of various vehicles, iJDMTOY offers LED module housings in two colors – black and silver. The housings protect the electronics inside the light from external effects, like road debris, for trouble-free and long-term usage. And if you want to go further with customizing your ride, don't forget to check the Switchback LEDayFlex kit (white for DRL and amber for turn signal).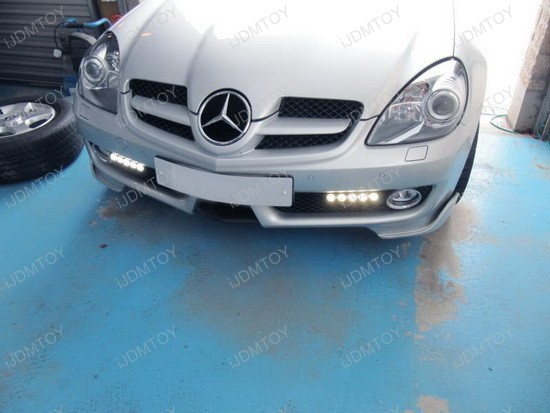 Installation is not as hard as you might think at first, but we highly recommend professional installation, because some precise measuring and drilling is required. However, if you think you can do it by yourself, the main idea is to hook up the wires from the electronics module to the battery and the ACC in the fuse box and thanks to the easy plug and play wiring design, you'll end up with a working LED daytime running light set.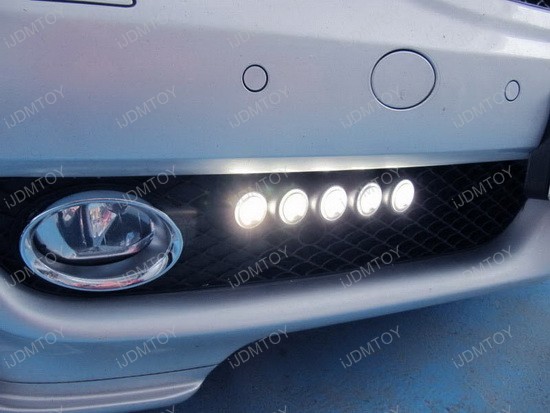 This Mercedes SLK350 with the featured with LEDayFlex style set is a rolling piece of art! You just can't miss the fantastic output no matter day or night! The brand new Flexible LED DRL emphasize the aggressive and sporty look of this luxury car and the best thing is that you don't have to spend a fortune to make your car a head-turner. What's more, you'll be quite satisfied with the look and the output – simply amazing.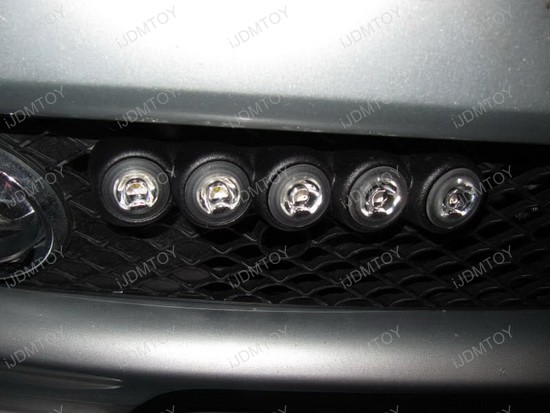 Brought to you by iJDMTOY.com, the expert for your Car LED. Follow us on Facebook for exclusive promo codes.