The question that comes into mind for nearly all car enthusiasts when they purchase a new is, "What should I do first to my brand new car?!". While there are so many choices out there for a first modification, a first modification for most car enthusiasts would be to create a unique look to set their car apart from the sea of other cars. Sure, you can change out an LED bulb here and there which will change the light (this is not a bad thing though!), but why stop there? As a first mod to the car, adding LED daytime running lights should be a top choice for all new Scion FR-S owners.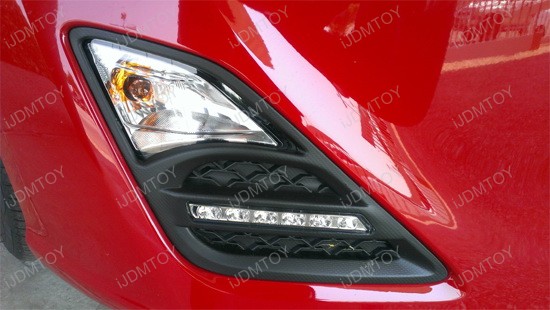 This LED daytime running light will substitute the existing fog light bezel and fog light itself (if your vehicle was equipped with it) with an exact fit replacement LED lamp. This light clips onto the factory location using the same clips so it requires no modification to the bumper and is completely reversible if you ever need to take it off. This light is intended to fit the 2013 and up Scion FR-S to resemble the LED daytime running lamps on the Toyota 86/GT86 in Japan. The wiring is very straight forward and does not require an astrophysicist to figure out; any experienced individual with basic electrical knowledge can easily wire these up to their vehicle.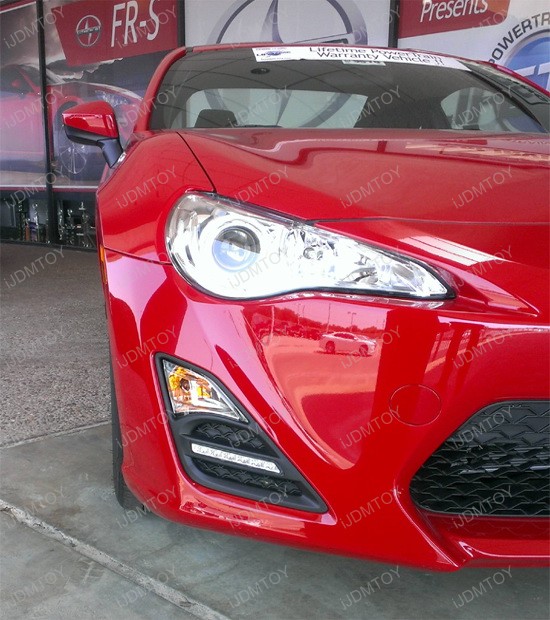 Each LED lamp contains 6 Osram style LED diodes which produces a total output of 7.5W. Thanks to this setup, the LED DRL lights produce a very vibrant and noticeable light for your Scion FR-S that it will draw a lot of on-lookers your way. The daytime running lights have a 6000K Xenon White color which is a color that will keep law enforcement away while maintaining that white-blue tint that many people love. Not only will these innovative LED daytime running lights improve the look of the car, it also provides additional safety benefits during the day and night allowing other drivers to easily notice you. For these reasons alone, it should be enough to pull the trigger on these awesome LED lamps.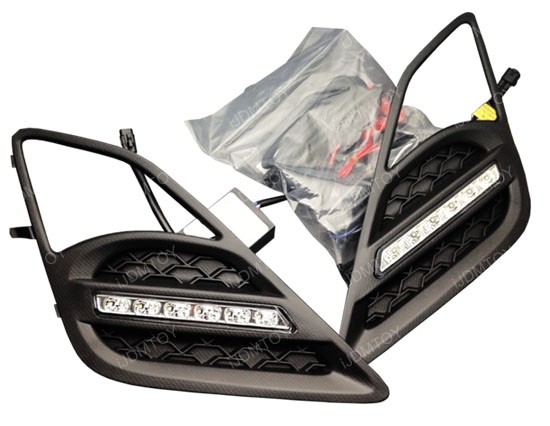 Brought to you by iJDMTOY.com, the expert for your Car LED. Follow us on Facebook for exclusive promo codes.