Ever since the release of our 50W CREE high power LED replacement bulbs, they have been used on a variety of cars that are looking for the most light output from an LED bulb. The extra components that have to be installed when getting HID or LED conversion kits makes them less desirable to some so they turn to replacement LED bulbs instead. These types of lights are not as bright as the conversion kits, but they still do a great job of producing an enormous amount of light from the bulb. This 50W CREE H11 LED bulb is the answer for this situation.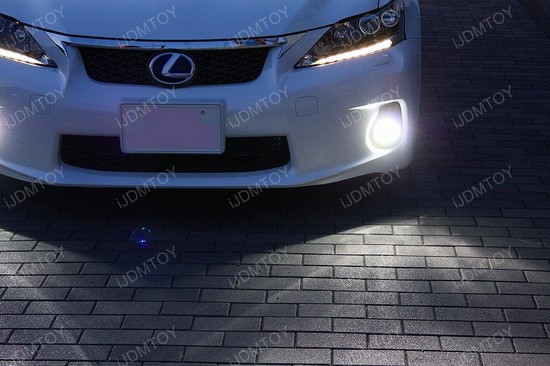 Each H11 CREE LED fog light bulb has ten individual LED diodes made by CREE; the chips used are the R4 XP-E series which are one of the brightest in the market today. There are eight on the side and two on the top underneath a magnifying optical lens projector which produces a lot of projection for visibility. The lights operate at 10W for a bright, yet reliable output capacity; these are rated to work up to 50W, but there will be heat issues associated with that. The unique design of the lights allow the light to project the light as well as provide a 360 degree output of shine which fills up the light housing very well.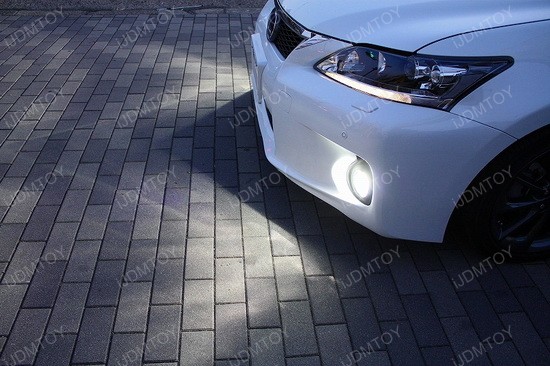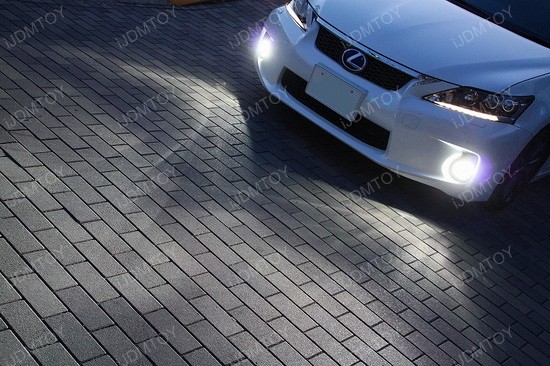 Because these LED bulbs operate at 10W, they are ideal for usage as fog lights and daytime running lights. They are bright enough to be seen by other motorists, but not to the point where they can be used as primary driving lights. These particular 50W CREE H11 LED bulbs on this 2012 Lexus CT200H required no additional components for using it inside the fog lights, but using them inside daytime running lights may require decoders/resistors. European vehicles will also need the same type of resistor/decoder setup as well due to the error message system in place.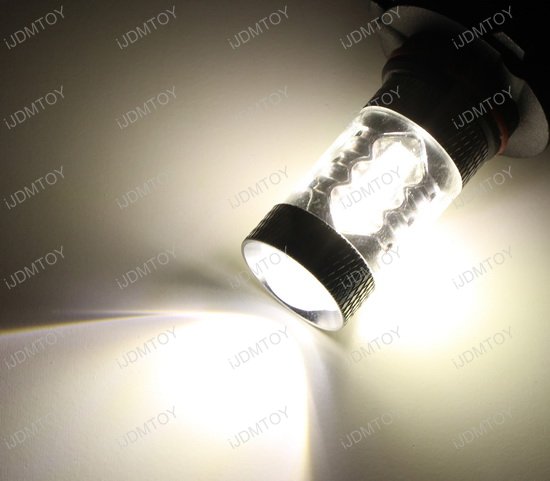 Brought to you by iJDMTOY.com, the expert for your Car LED. Follow us on Facebook for exclusive promo codes.