Tag: H7
by iJDMTOY on Jul.15, 2013, under LED & HID News and Updates
For majority of the cars you see on the road, you will notice that during the day the daytime running lights are a dull and unattractive yellow color which blends into the other vehicles on the road that share the same light. Car enthusiasts like you and I want to obtain a look that stands out from the rest and create a unique look that will be sure to turn heads where ever you go. We are proud to reveal our 15w High Power 9005 LED replacement bulbs being used on a 2012 Acura TL's daytime running lights/high beams. Unlike regular LED bulbs which require load resistors and special components to function without errors or flickering, these are installed by themselves and have no issues; the lights operate at 15w so they consume enough power draw to function without needing any special components.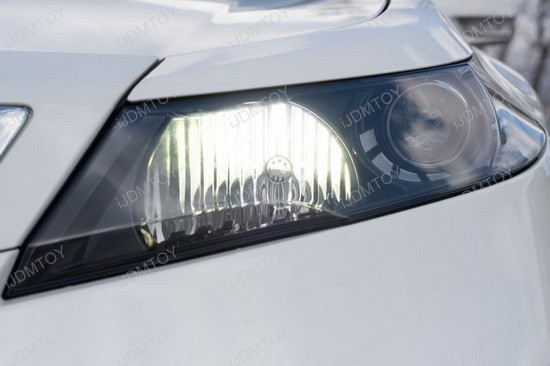 The color of these LED lights are rated at around 4500-5000K so they are an almost perfect match to the factory installed HID/Xenon headlights that come with this vehicle. The high power Samsung LED chip produces a bright 1200 lumen output; a noticeable difference from the factory 800 lumen output during daytime running light mode. The lights are completely plug and play and require no modification to the factory parts, all it needs is a location to mount the fan/ballast/driver assembly just like mounting an HID ballast. A matching set can also be purchased for the fog lights so the same type of light can be used when you are driving at night with your low beam lights on to complete your vehicle's lighting transformation!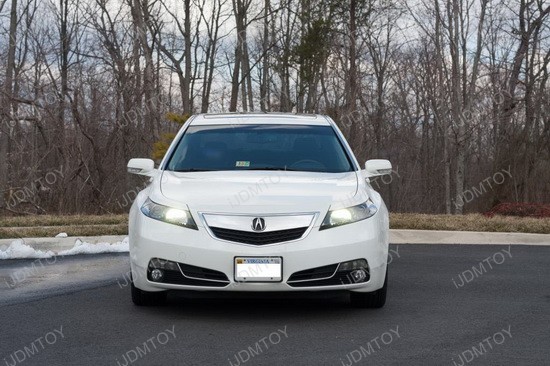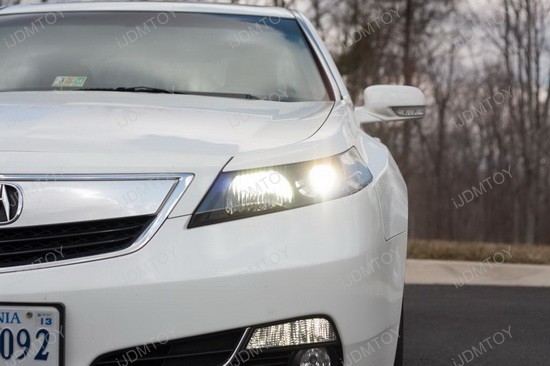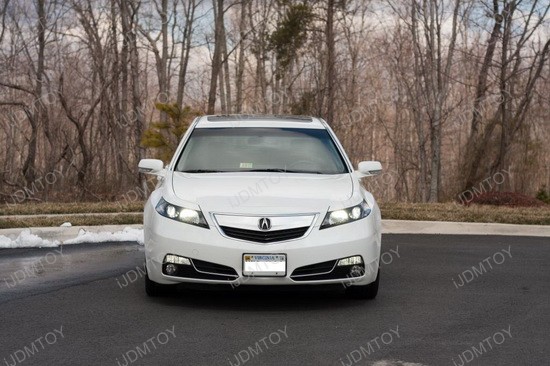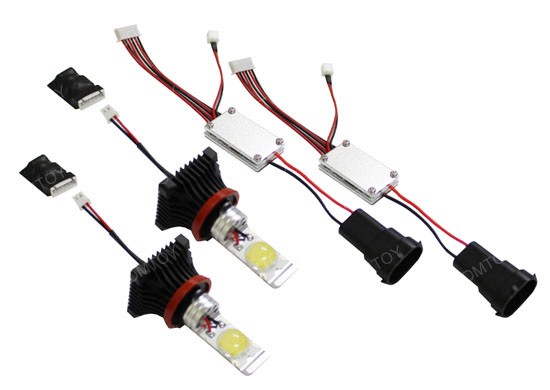 Brought to you by iJDMTOY.com, the expert for your Car LED. Follow us on Facebook for exclusive promo codes.
Leave a Comment
:15W LED bulbs, 9005, 9005 LED bulbs, 9005 LED Headlight Replacement Bulbs, 9006, 9012, 9145, H10, H11, H4, H7, H8, high power led, led daytime lights, LED Daytime Running Lights, LED DRL, LED DRL Lights, LED Fog Lights, led headlights, LED replacement bulbs, LED Running Lights
more...
by iJDMTOY on Jun.20, 2013, under LED & HID News and Updates
Today's 2004 BMW 545i is a great example how you can upgrade BMW E60 5 Series with HID Fog Lights. The owner needed intense light and energy efficiency at the same time when driving in bad weather and he installed these amazing super bright HID Fog Lights. For this model the stock 9006 halogen bulbs were replaced with HID Conversion kit that functions properly, thanks to the additional Error Free Can-bus decoders.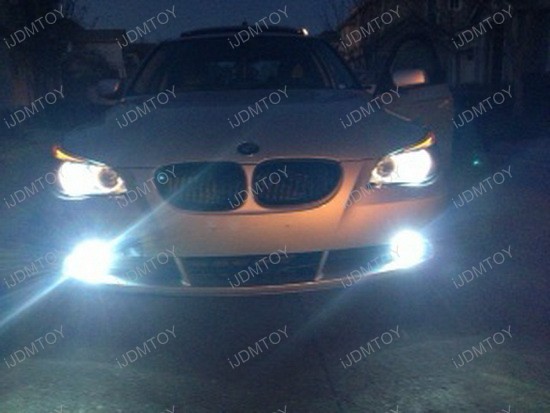 iJDMTOY offers complete lineup of HID kits – the only way you'll ever feel completely confident behind wheel when you're driving on a dark road at night. The road you can see, the better driver you are and the safer you feel when passenger are on board. Replace those dim yellow halogen BMW fog light bulbs and increase their brightness 3X with this awesome HID fog lights upgrade kit. With the state of art reverse polarity protection and shock protection system, the installation is virtually fail-safe.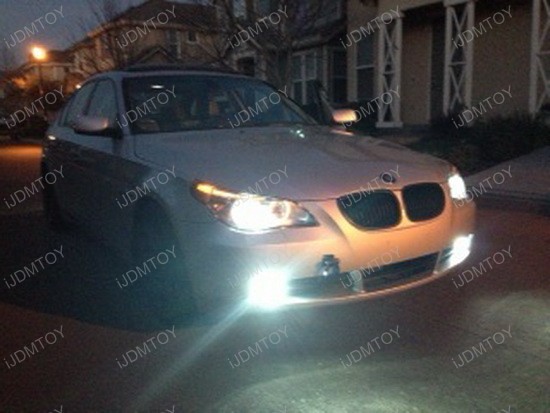 Installing the featured HID Conversion Kit requires some time, but you don't have to call car expert, unless you want to. The rear of the fog lights is accessible through the inner front wheel well cover. Just remove a few bolts inside the fender well and some under the front side of the bumper. Peel the inner fender well back to access the fog lights without completely removing it if you want.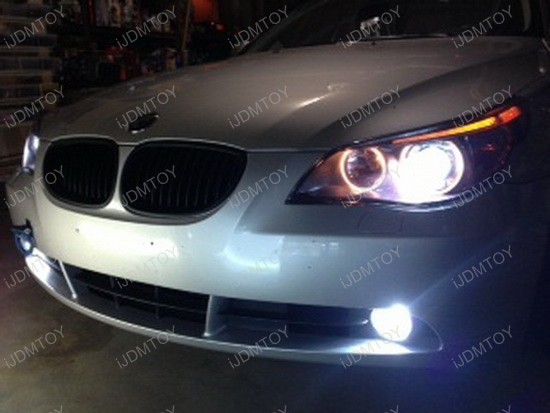 Unplug the halogen fog light bulb and remove it from the fog light. Replace it with the HID bulbs, fasten or zip tie the ballast and wires, then compare the OEM side to the HID side and if happy, replace the other side, too. If lights don't work at first, please turn the extension / adapter wire 180 degrees and test again.
This HID Fog Lights kit from iJDMTOY really adds another dimension to driving at night car like this 2004 BMW 545i. Unless you have HID light kits installed, you're really missing out, so don't waste any more time and opt in for HID Fog Lights that will enhance your safety. For European cars, in order to make sure the HID conversion kit function properly, please add the Error Free CAN-bus decoders during the checkout.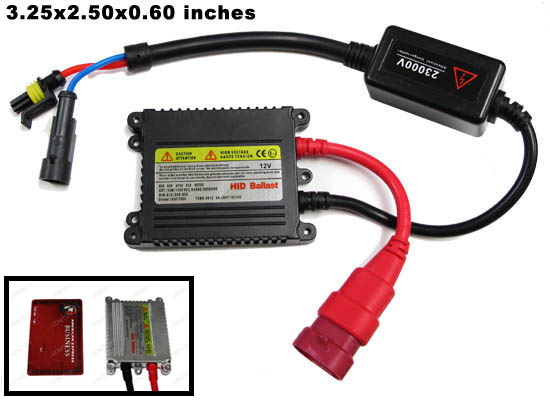 Brought to you by iJDMTOY.com, the expert for your Car LED. Follow us on Facebook for exclusive promo codes.
Leave a Comment
:5202, 880, 9004, 9005, 9006, 9007, 9008, H1, H10, H11, H13, H3, H4, H7, H8, HID bulb, HID Conversion Kit, HID Fog Lights, hid headlights, hid light bulbs
more...
Visit our friends!
A few highly recommended friends...
Archives
All entries, chronologically...