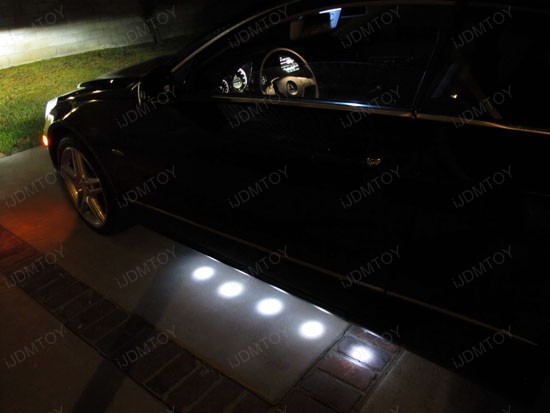 Don't you just hate it when you step in a puddle of water when you get out of your car? LED Puddle Lights can solve that problem. Not to mention, the style is truly unique after all it first came from the exclusive Mercedes Brabus. A series of light coming out of the side of your car, how unique can that possibly get?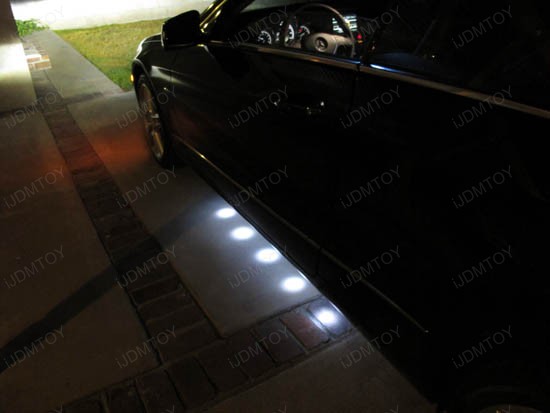 With just a couple of bucks, your fancy car can become even fancier. I for one do not believe that the Mercedes Brabus can only sport LED Puddle Lights. The simple plug and play installation makes it universally fit on most cars. The sleek pure Xenon White color adds a certain style no other automotive lighting technology can compete. The series of LED lights come in 5 bulbs and within each bulb comes with 45 individual LED bulbs. You won't worry on stepping on puddles anymore.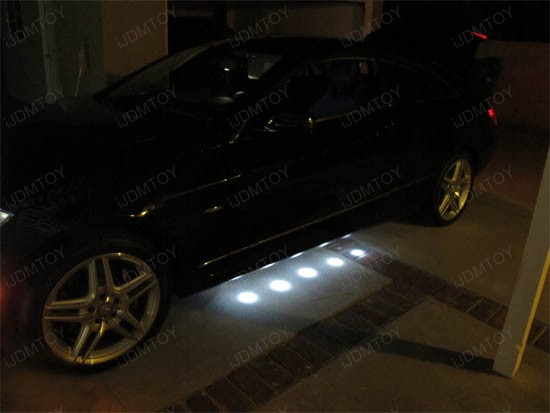 Puddle, mud, or animal feces whatever it may be, the Brabus LED Puddle Lights can identify all! The trend of LED lighting is progressing quickly. Brabus LED Puddle Lights are the next progress in LED lighting. Xenon White LED goes great with almost any car whether they're installed in the front, back or even in the bottom of your car.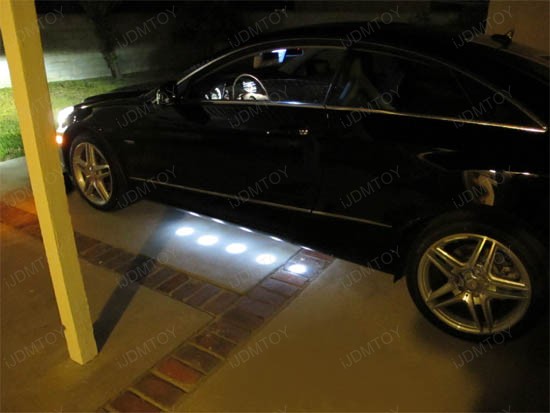 LED Puddle Lights aren't just useful they provide a sleek and elegant look that can go well in a formal or casual date. The appearance affects the car and driver to a whole new level. Progress is in us. It changes daily as we drive. LED Puddle Lights are the next progression in automotive lighting. Furthermore, drivers can provide that unique and distinctive appearance to their car.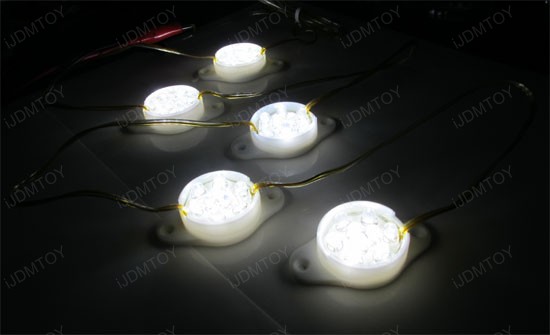 HID headlight is only a fraction of updated automotive lighting. Brabus LED Puddle Lights is the perfect combination with HID lights. The bright sleek appearance will look outstanding during the night.
Brought to you by iJDMTOY.com, the expert for your Car LED Lights. Follow us on Facebook for exclusive promo codes.