Introducing our retrofit HID headlight assembly kit with HID conversion ready digital ballasts and complementary CCFL angel eye rings. This retrofit HID headlight conversion kit fits all vehicle makes and models for those people who are looking for bright lights and something that is affordable and stylish. With this HID projector headlight kit, you get the benefit of projector headlights which cast the headlight beam further, like BMW projector headlights that give a wider and more visible view of the road. The complementary CCFL angel eye rings add sophisticated style to these HID projector headlights, giving the benefit of both daytime running lights and an envious BMW style.
The HID conversion kit comes with built-in HID bulbs, hi/lo bixenon projector headlight lamps, 7000K CCFL angel eye rings, and two ultra slim digital ballasts for conversion of non-HID headlight housings to HID compatible functioning headlights. Since the HID projector headlight lamps have built-in hi/lo functions, you get the benefit of high and low beam projector headlights. This fully equipped HID conversion kit has everything you need to install and get beautiful upscale headlights.
Right now you can save 60 dollars on the HID projector headlight assembly and complementary CCFL angel eyes bixenon hi/lo HID conversion kit. You can choose 6000K white HID headlight bulbs or 8000K slight blue HID headlight bulbs. Also be able to pick your headlight's housing size, i.e. H1 headlight bulbs, H4 (9003), H7, 9005, and 9006. To check, visit Osram guide.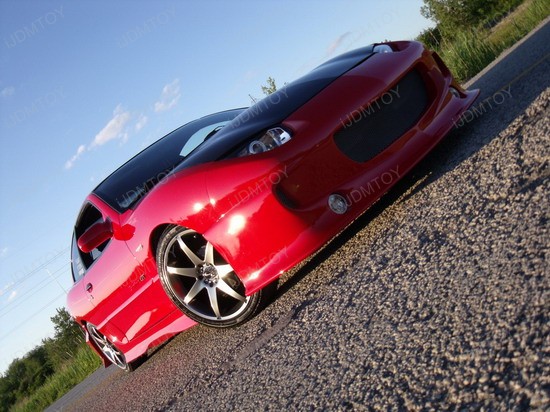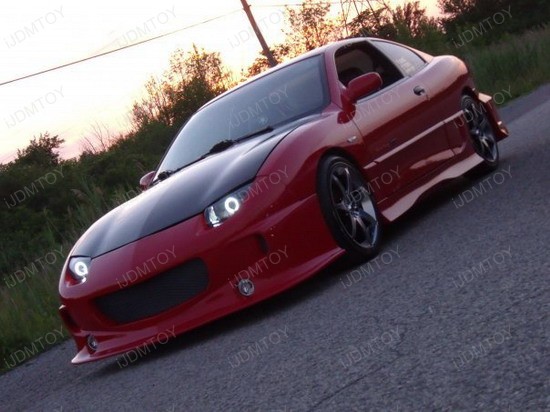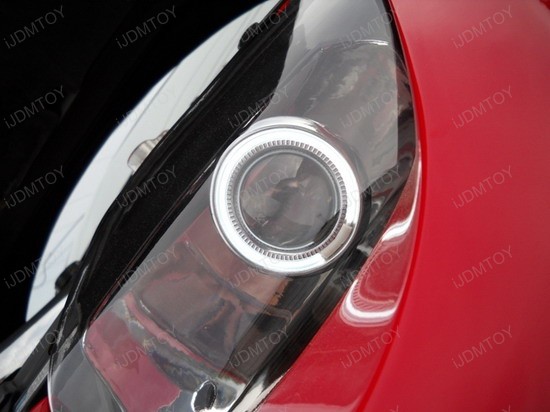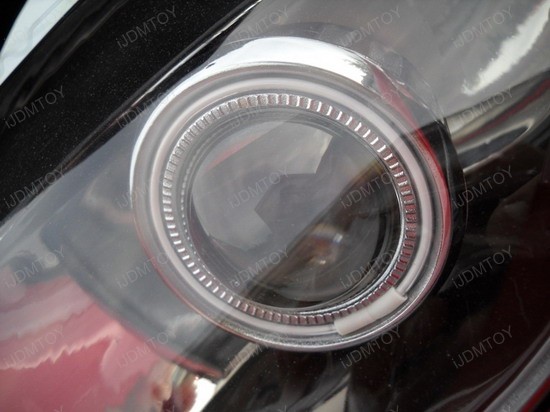 For more product pictures, please visit our Pictures and Video Gallery.
You can also find useful information on iJDMTOY Tech Support, Installation and DIY Guides as well.
Brought to you by iJDMTOY.com, the one stop store for all your Super Bright LED Car Light needs.