The high power LED sale is still going on so don't miss a chance to get 30% off high power LED. High power LED are bright lights for interior lights, dome lights, parking, door lights, license plate lights, and more. They are very bright and only take 1W or more power.
Also, our sale on 20% off LED daytime running lights will be extended so popular LED DRL kits, 9005 HB3 bulbs and decoders all qualify for 20% off. The high beam DRL bulbs featured in our blogs for Acura, Honda, BMW, Toyota and Lexus all qualify, plus you can get a decoder for 20% off also. There are many high quality pictures to view from. The popular DRL's like Hella style, Audi style, and the new Philips style LED DRL lamps all qualify. Very popular Mercedes style LED driving lamps and even the less expensive DRL lamps all are on sale, until December 10th. Get the 20% off discount on LED daytime running lights with promo code DRL20.
Get ready for Christmas sale but continue shopping at iJDMTOY.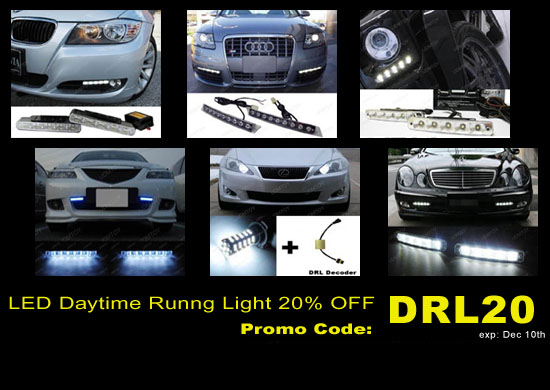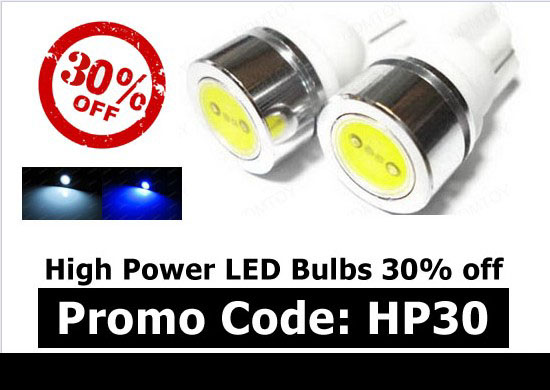 For more product pictures, please visit our Pictures and Video Gallery.
You can also find useful information on iJDMTOY Tech Support, Installation and DIY Guides as well.
Brought to you by iJDMTOY.com, the one stop store for all your Super Bright LED Car Light needs.