Tag: High Power Reverse LED bulbs
by iJDMTOY on Mar.27, 2013, under LED & HID News and Updates
Today's favorite is this sporty 2010 Lexus IS350 equipped with High power Backup LED lights, owned by Dennis from iJDMTOY. It seems that Dennis really care about his ride and the featured High Power Reverse LED bulbs are just one of the many upgrades. However, this improvement is stylish and beautiful, giving this IS very distinctive and unique look.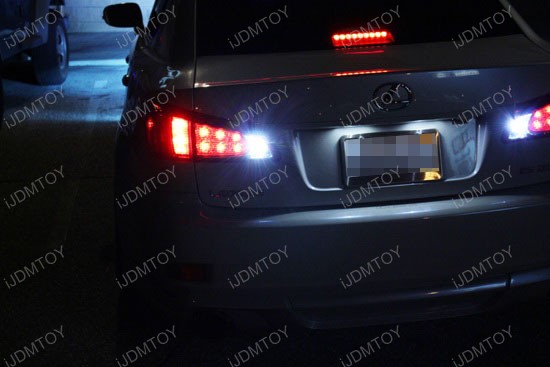 This nice effect is achieved thanks to a pair of two Extreme Bright Xenon White High Power T15 LED Bulbs from iJDMTOY. It's like having two flagman Surefire LED flashlights on the back of the car. Seriously, this high quality product is a must have – with lighting output approx 500 lum this is about two times the output of Surefire LED LX2 LumaMax flashlight! These High Power Reverse LED bulbs are a piece of art. Each bulb comes with x3 optical projector in front of the LED emitter for stunning output and with lifespan about 20000 working hours, they'll virtually last forever.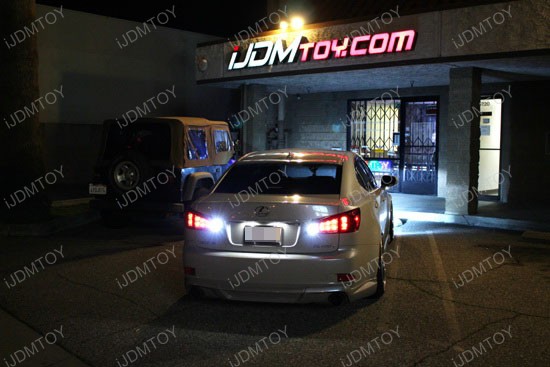 One thing is for sure – these bulbs are designed for safety when you are reversing and I am pretty sure you want to get people's attention when you are reversing. Nobody wants to hit a trash can while backing out and say "I should have got the iJDMTOY's High power Backup LED bulbs!", right? That's why this product is ridiculously easy to install and doesn't cost a fortune. Please note this bulb is polar sensitive and if it doesn't light up, simply flip it 180 degrees.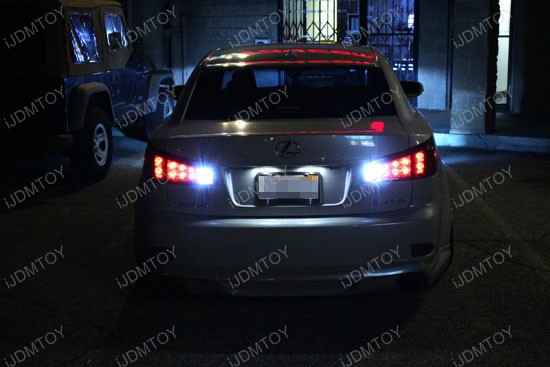 The "hot-salsa" 2010 Lexus IS350 looks better with such simple mod as replacing the reverse lights with High power Backup LED lights. It totally worth the money and improves vision when backing up. What's more, this is a must have – every vehicle should use LED technology because it is more energy efficient and has longer lifetime than regular bulbs. So, if you want to get your ride pimped out to the hilt, iJDMTOY has everything you need.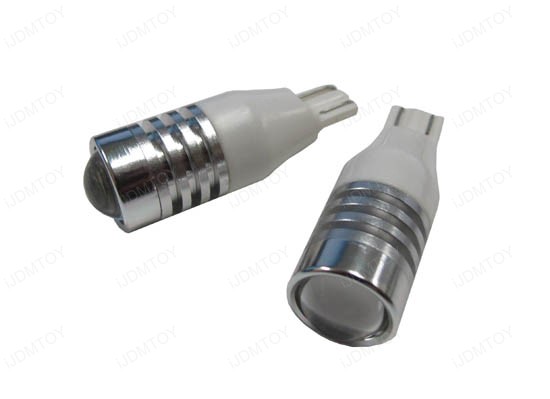 Brought to you by iJDMTOY.com, the expert for your Car LED. Follow us on Facebook for exclusive promo codes.
Leave a Comment
:904, 906, 912, 921, backup reverse lights, High power Backup LED, high power led, High Power Reverse LED bulbs, high power T15 LED bulb, IS350 backup lights, IS350 reverse lights, LED backup lights, LED backup reverse lights, LED bulbs, led lights, led reverse lights, Lexus backup LED, Lexus backup lights, T15 LED bulb
more...
Visit our friends!
A few highly recommended friends...
Archives
All entries, chronologically...