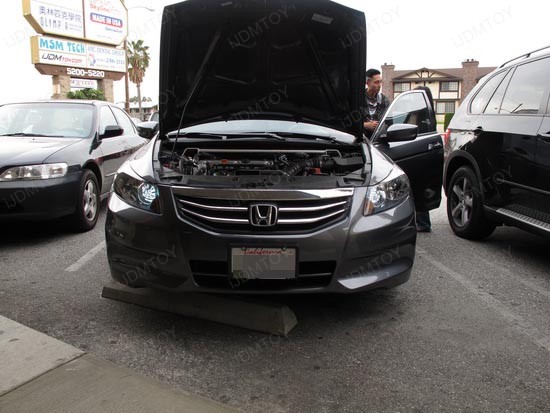 The owner of this dazzling 2010 Honda Accord Sedan sure knows good stuff and added the 9005 LED DRL to his car upgrades. Even when you look at the GReddy license plate frame you understand this guy has a good taste. However, let's take a look at the completely plug and play error free 9005 LED DRL, that make the car stands out from the crowd.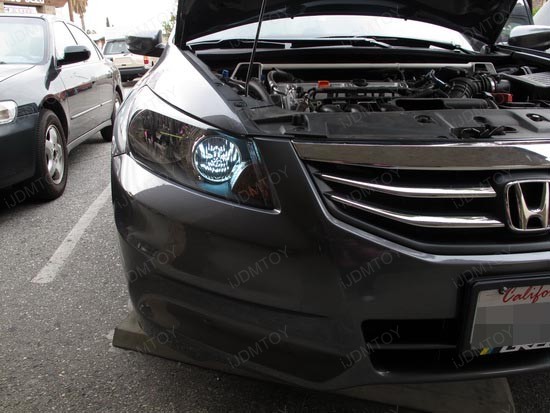 If you want to get rid of the ugly yellow high beam lights and make the entire front end match up well with everything xenon white, then this is the LED lighting you need! To be honest, this fancy LED look reminds me of the Iron Man movie. The High Beam LED Bulb looks just alike the powerful electric generator, called an arc reactor, secretly build by Stark and Yinsen. It shines so pretty and has that hi-tech futuristic look, which many modern automakers try to implement in their new models. Guess what – you can have it today from iJDMTOY just for a few bucks!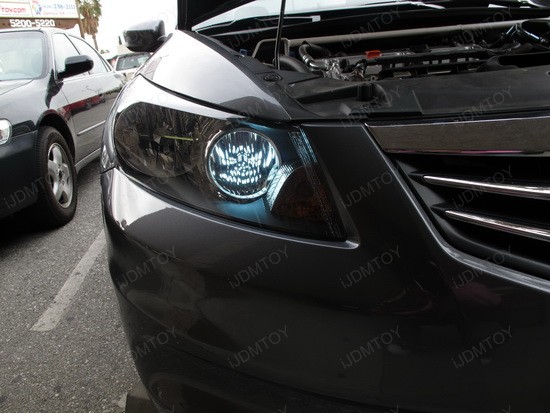 You will have no worries replacing the stock 55W 9005 (aka HB3) halogen bulbs on the high beam. In addition to that, these bulbs work as daytime running lights and the special DRL decoders will ensure the 9005 high beam LED bulbs light up without malfunction issue not flickering issue. You can install these "on the parking lot". Just remove both left and right stock daytime running light bulbs and harness. Then connect back with the special harness to one side, and one resistor decoder to the other side. Next plug both LED bulbs to the special wiring and plug the other resistor decoder as well. The last thing you should do is to install back with the LED bulbs on each side and that's it.
Seeing this 2010 Honda Accord Sedan and the 9005 LED DRL in action is something you don't see every day. But if you own a 2006 and up Honda or 2007 and up Acura, then you should definitely check out this awesome product. Look for the compatibility list at iJDMTOY online shop and have in mind this LED kit when you decide to fresh-up your ride.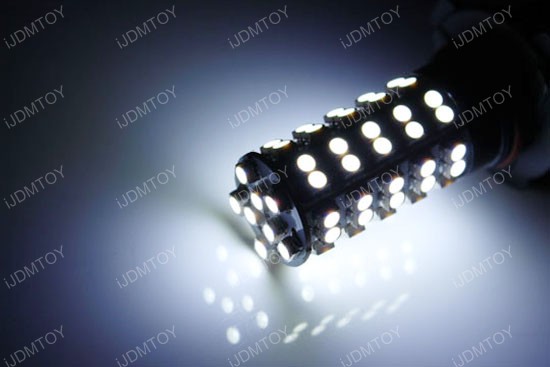 Introducing iJDMTOY's new products for halo projector headlights, LED tail lights and JDM decals.