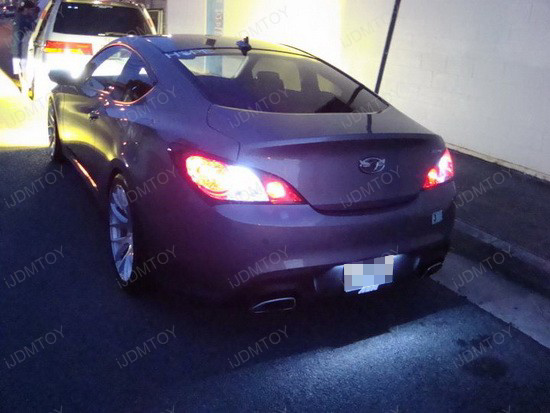 Have you ever thought of switching the backup lights of your Hyundai Genesis Coupe to LED? Let me introduce you this great product? These bulbs come in a pair – two 1.5W High Power T15 LED bulbs with projector lens. Because of the projection lenses these little bad boys will light up far brighter than the stock backup lights. This is what you need to light up? The night behind your rear-wheel drive sports coupe.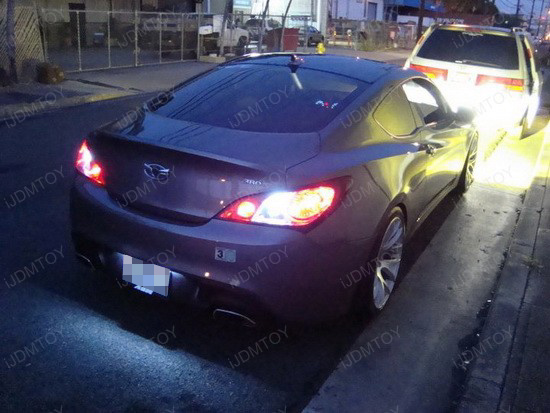 Installation is easy? All you have to do is just simply replace your stock bulbs with these LED bulbs. In case the bulb won't light up, simply turn it at 180 degrees and plug in again. If you are worried for the fitment, please note that one High Power LED bulb has length of 1.80 inches and diameter of 0.58 inches. With these dimensions it should fit most 912, 921 or 906 housings for backup reverse lights, but you may want to check fitment before purchase. You may also visit Osram Sylvania Lamp Replacement Guide to find out the bulb part # you need.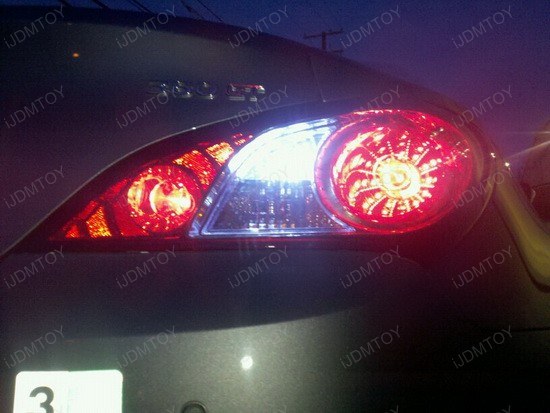 Once installed, all you have to do is to drive backwards with confidence. A customer bought a pair of these and he said it is so bright at night time that you can literally see a circular projected lighting on the back wall! This is what you get with this kind of High Power 921 LED bulbs in Xenon White.
Let's face it? Driving backwards at night is a lot easier and safer when the road is well illuminated. Do you know that Hyundai USA acting President and CEO John Krafcik has described the Genesis Coupe as being designed "…to deliver a driving experience that challenges cars like the Infiniti G37"? Well, go beyond this and illuminate your Hyundai Genesis Coupe, get more brightness and wider range of output with these High Power 921 LED backup lights.
Brought to you by iJDMTOY.com, the expert for your Car LED Lights. Follow us on Facebook for exclusive promo codes.