The owner of this 2012 Volkswagen Jetta wanted a cleaner, more stylish look and purchased Jetta LED DRL bulbs from iJDMTOY for his new car. He got rid of the old yellowish DRL bulbs and now his luxury vehicle looks awesome.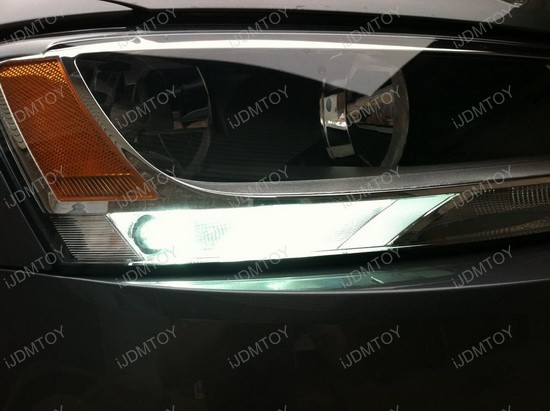 The featured Jetta DRL LED Bulbs are perfect replacement of the stock 1156/7506 bulbs used in Volkswagen Jetta MK6. Being completely plug and play, these Error Free LED bulbs won't throw any dashboard errors and will last for about 20000 working hours. 18 pieces 5050-SMD LED lights per bulb shining bright in 6000K Xenon White color are a great touch to the overall high-tech new-age appearance of any 6th-gen Volkswagen Jetta. What's more, these bulbs are twice brighter than the stock incandescent bulbs and make the car more noticeable.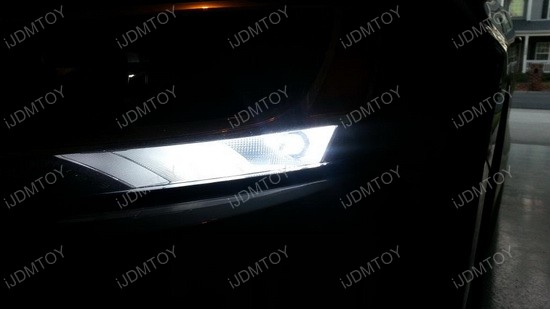 As far as the installation goes, open the hood and you will see a large cover that needs to be removed. Now you access the main headlight and the DRL (push and twist to remove). The DRL is below and to the right of the headlight if looking down into the engine bay on the driver's side. There is a tab that you're supposed to be able to push and twist to release the bulb housing, but it is really tight in there. Just a tip – try using your index finger and middle finger to apply pressure directly to the bulb housing and then twist it. At this point, the housing releases enough for you to grab the tab and pull out the bulb holder. Swap out the incandescent for the LED and reverse the process. Sounds pretty tricky, but it can be done. Some people offer removing the whole headlight assembly, but it's up to you.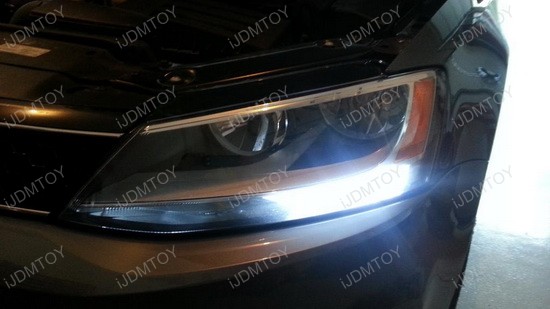 This lovely 2012 Volkswagen Jetta is fitted with really nice Jetta DRL LED Bulbs that work great, look lovely and definitely worth the money. These LED bulbs are very trendy and will turn your vehicle into a breath-taking masterpiece on wheels. If you want to treat your car the way it deserves, visit iJDMTOY and you won't regret.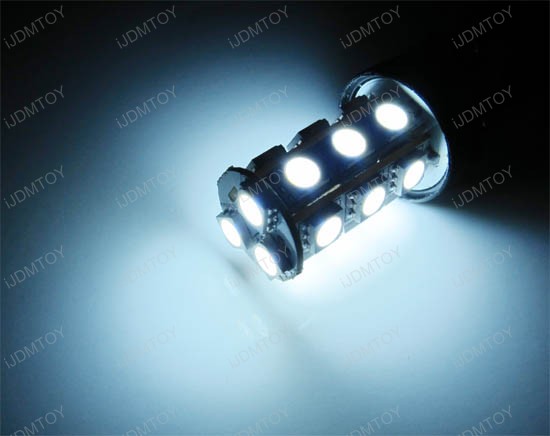 Brought to you by iJDMTOY.com, the expert for your Car LED. Follow us on Facebook for exclusive promo codes.