Tag: LED Angel Eye Bulbs
by iJDMTOY on Jun.12, 2013, under LED & HID News and Updates
For those of you who own a BMW, you may wonder why when you replace your OEM turn signal bulbs with LED's, the outer rings do not light up as evenly as the inner rings. This is a result of the design of the housing itself and not the bulb. Both the outer and inner rings receive light from the same source, but the only difference is that the outer ring's light has to travel a much further distance compared to the inner rings. LED's are brighter and more efficient than traditional incandescent bulbs, but the only downside is that LED lights do not project their light as far as incandescent bulbs do. This is the reason why the OEM bulb can light up the outer rings much more evenly since the light can project further and travel a longer distance.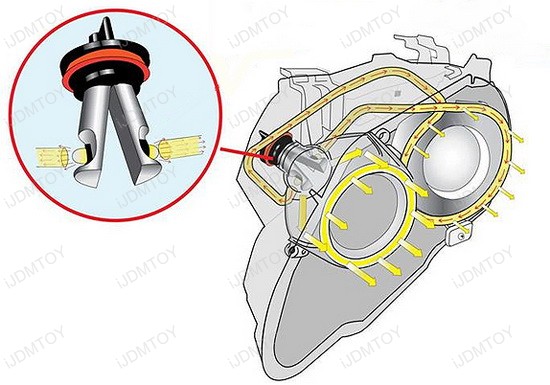 Our LED angel eye bulbs will provide you a nice upgrade over the color and output in the inner rings. The outer rings will still be lit up, but it may not be as noticeable during broad and direct daylight due to the design of the housing. However at night or on an overcast day, the rings will be very noticeable and be quite a head turner.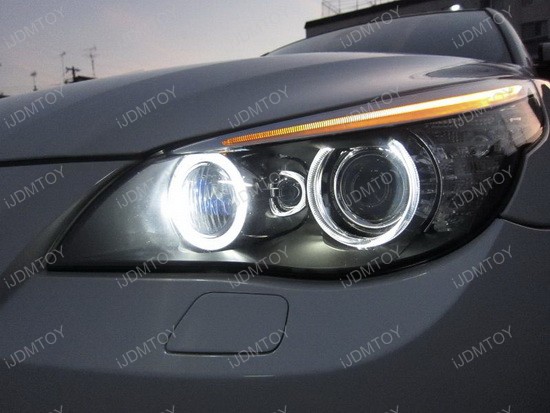 This may bring up the question of why do the newer BMW models have amazingly bright LED rings that can be seen during direct sunlight so distinctly; this is due to the design change of the newer headlights. The latest BMW vehicles come with LED-lit angel eyes from factory and each ring is powered by LED(s) instead of using one bulb to light up two rings. Since each ring is individually lit, the light is more focused and concentrated which allows the ring to be lit evenly and with a lot of output.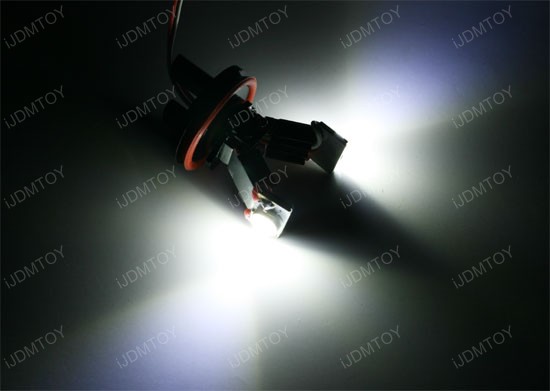 Brought to you by iJDMTOY.com, the expert for your Car LED. Follow us on Facebook for exclusive promo codes.
Leave a Comment
:angel eye inner rings, bmw angel eyes, h8 led bulbs, H8 LED Ring, H8 LED Ring Bulbs, H8 LED Ring Marker Bulbs, LED Angel Eye Bulbs, led angel eyes, LED BMW Angel Eyes
more...
by iJDMTOY on Mar.24, 2011, under LED & HID News and Updates
Have you ever seen a BMW with some crazy white angel eyes on the road, and thought of getting a set? I mean those really crazy bright lights that shines even during daytime.
Here is the solution: iJDMTOY's high-power LED BMW Angle eye bulbs.
The super bright LED bulbs are made of high quality CREE LED lights and provide 7000K xenon white color. Each bulb is 3W with a super bright 360 Lum lighting output. It will significantly increase road visibility which can be very helpful when driving at night under severe weather conditions.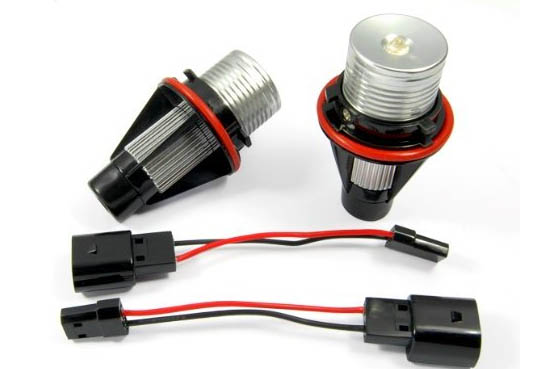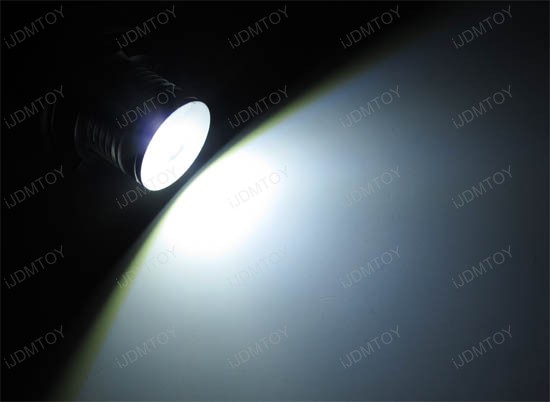 See the dramatic difference between LED and OEM lights. Clear Xenon White or Dull Yellow?

iJDMTOY's 3W LED Angel eye bulb is plug & play and fits BMW 5, 6, 7 series and X5. The installation is very simple without any modification.
Take off the HID conversion boxs and wire the bulbs directly. The super bright LED bulbs perfectly match the HID and look like the all new 2011 BMW 5 series.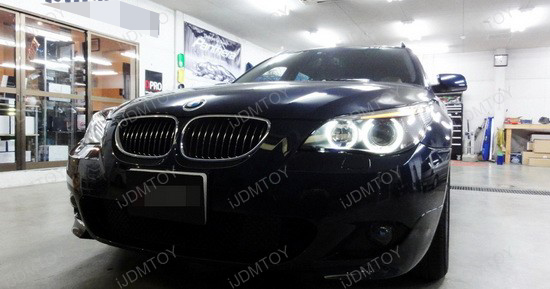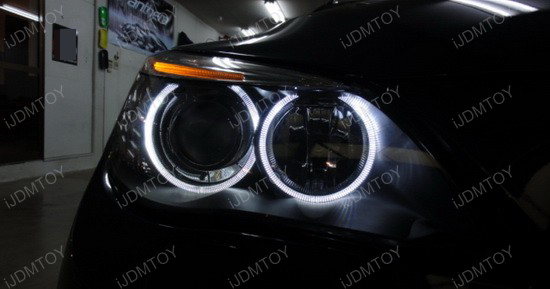 For customer reviews and video guide for installation, please visit the product page BMW Angel Eyes.
iJDMTOY.com is offering a spring break deal: 10% off for orders over $50 and free shipping over $100.
Offer ends in a week. Order Now!
Brought to you by www.iJDMTOY.com, the one and only one automotive accessories store for all your Car LED Lights.
Leave a Comment
:2006 BMW 525i, bmw angel eyes, BMW LED bulbs, LED Angel Eye Bulbs, LED bulbs, LED car
more...
Visit our friends!
A few highly recommended friends...
Archives
All entries, chronologically...