Ever wonder what the world looks like through a pair of an angel's eyes? Well we don't know, but we do know what it will look like through BMW Angel Eyes. After installing it for our customer's 2008 BMW E92 335i, he was kind enough to lend it for some snapshots. These BMW Angel Eyes aren't your typical halogen headlights that come with your BMW. These are powered by LED. But what makes LED so special?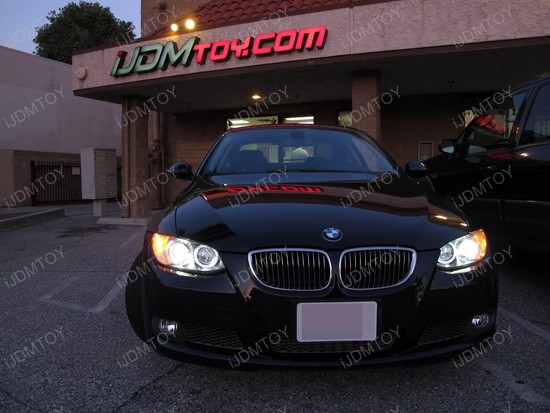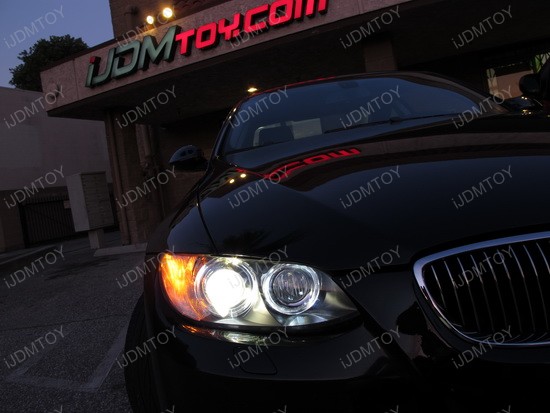 Well for starters, LED Angel Eyes look are brighter and have different colors than halogen headlights. Compare the BMW's Angel Eyes to the lights on top of our iJDMTOY.com sign. LED Angel Eyes offer a Xenon White color. The cooler tone adds a sleek and modern appearance. With brighter output, the cool color becomes even more noticeable.
Is brighter is better? BMW Angel Eyes can be so useful on the road at night. With the help of LED Angel Eyes you might be able to avoid those darn possums or cats running into the streets at night. Because who wants to clean up guts off their tires and bumper?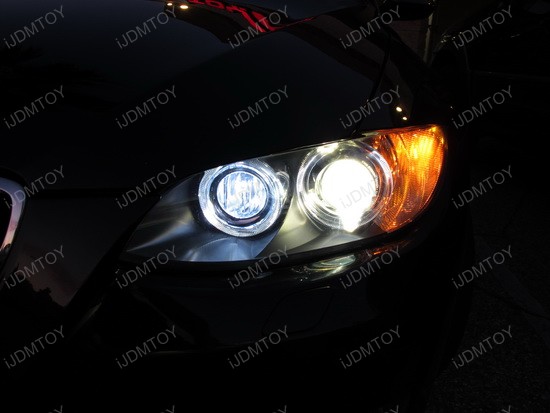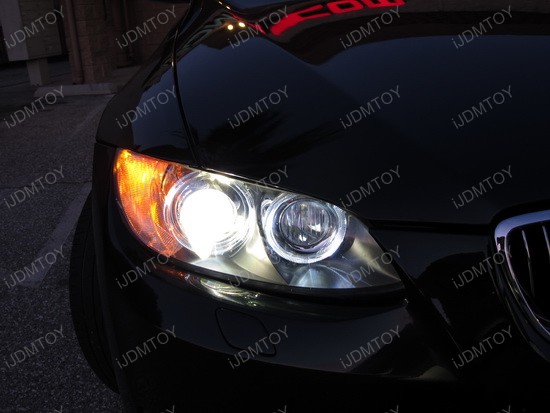 Okay so LED Angel Eyes are brighter. What else makes it so special? Well they also consume less energy. It sure sounds like a win both ways; brighter and more energy efficient. BMW Angel Eyes will most likely last till your BMW expires. I don't see any disadvantages of owning LED Angel Eyes. I suppose owning a pair isn't exactly free, but it's definitely a smart upgrade you can make for your BMW.
A BMW installed with a pair of BMW Angel Eyes is like a flower bed grown with flower feed. The difference is truly dramatic and rewarding. If you desire a change in appearance then give BMW Angel Eyes a try.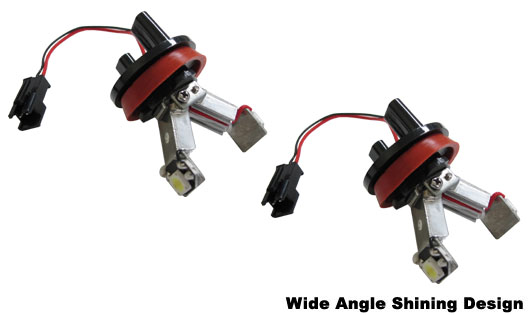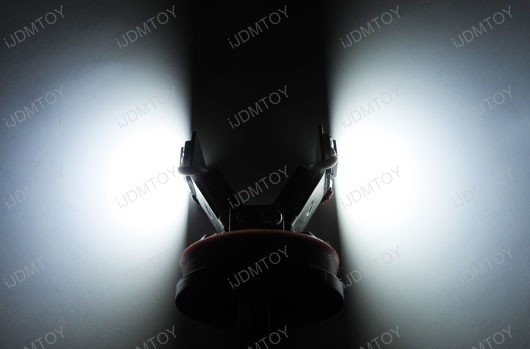 Brought to you by www.iJDMTOY.com, the one and only one automotive accessories store for all your Car LED Lights.