Tag: LED corner lights
by iJDMTOY on Aug.29, 2012, under LED & HID News and Updates
New Product: Red Sequential LED Arrows For Side Mirror.
Introducing the all new Brilliant Red 33-SMD-1210 Sequential LED arrow lights, can be hidden behind the side mirror for any cars, SUVs or trucks as turn signal lights.
Simply remove the side mirror, and place the LED arrows against the back of the mirror and tap the wires to the turn signal lights.
1 pair
Ultra Slim Design (0.1" thick)
Brilliant Red
33 pieces 1210 type SMD LED lights
Sequential Flashing
With the arrow pointing right ">" height: 2.7" width: 2.5"
Put LED lights behind the rear mirror, virtually invisible!
Highly recommend professional installation since it requires opening up the entire side mirror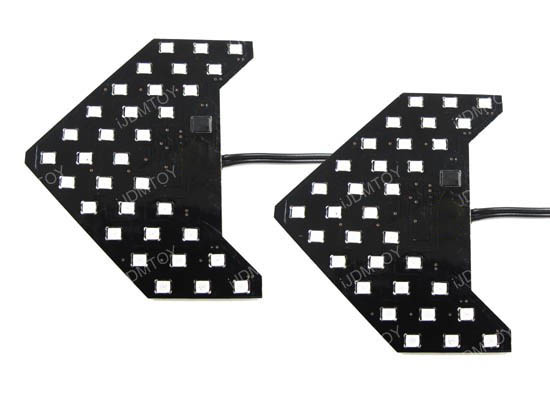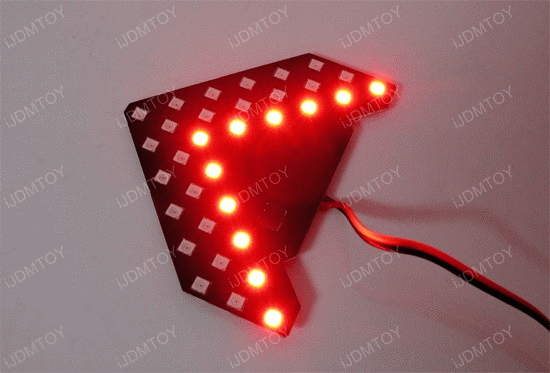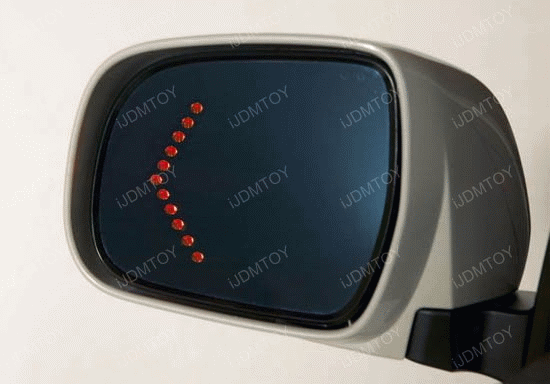 Leave a Comment
:LED Arrows, LED corner lights, LED side mirror, LED turn signal lights
more...
by iJDMTOY on Jul.15, 2010, under LED & HID News and Updates
Introducing the new
Audi Style LED strip lights
, come in both Xenon White and Amber Yellow
Dual Color Switchback
Function.
It is perfect for using as both daytime running lights and add-on turn signal lights. These will give you a nice Audi A5 or R8 style LED daytime running lights (also called LED headlights) or the latest 2010 and up Mercedes E Class and S Class LED driving lights (aka LED fog lights)
Here is a YouTube video we took showing how this kind of LED strip lights up like (both Xenon White and Ultra Blue):
also I have included a brief installation diagram showing you guys how to install this kind of LED strip lights (since this is an add-on and if you connect this according to the installation diagram, you will not get error message on dashboard. We have tried on Porsche Cayman, BMW X5 and a Mercedes E Class to confirm this)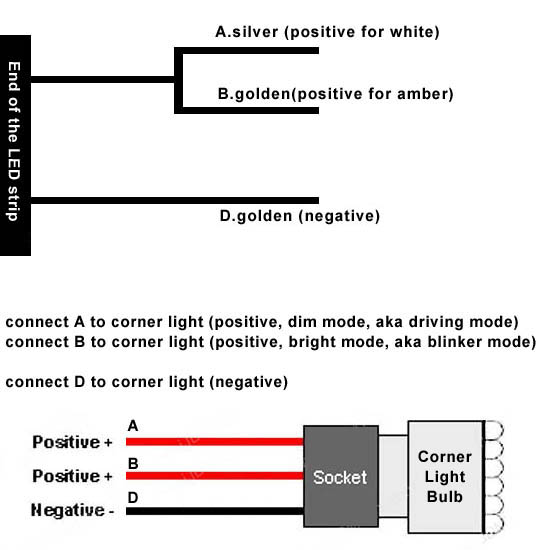 We have done installation for several cars in the past weekend. Oh, man, these look awesome! very aggressive appearance and multi-function (daytime running lights and turn signal lights). I have included couple pictures from a 2008 Infiniti G37 Coupe, a 2010 Porsche Cayman, you guys can take a look.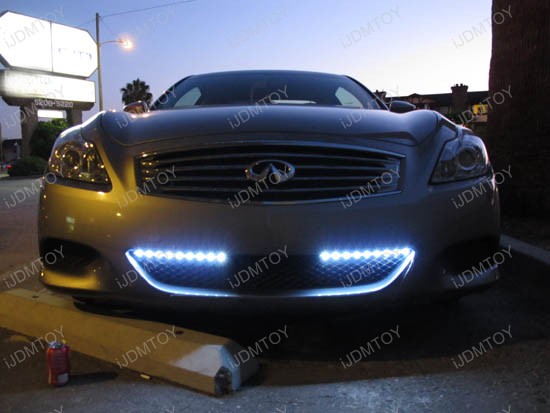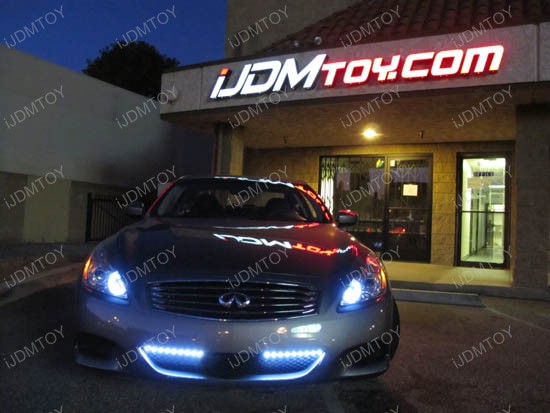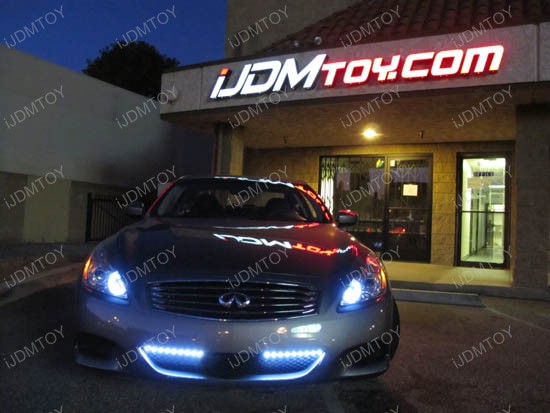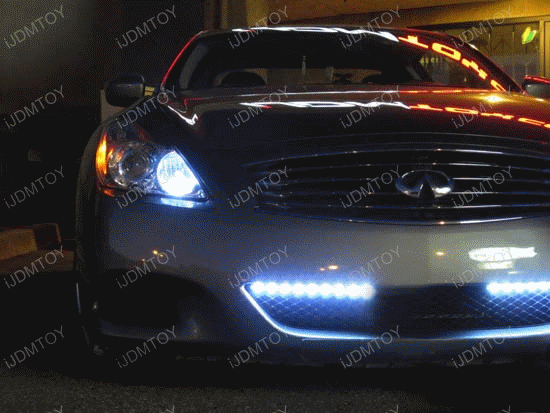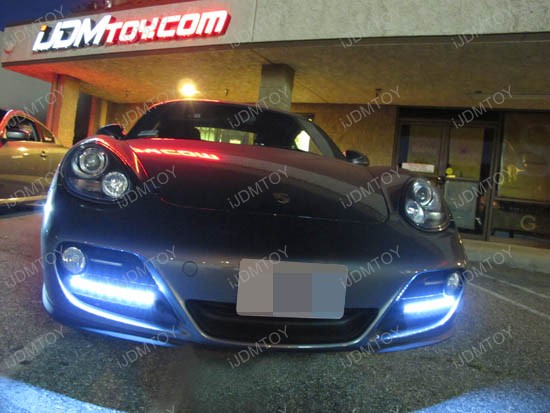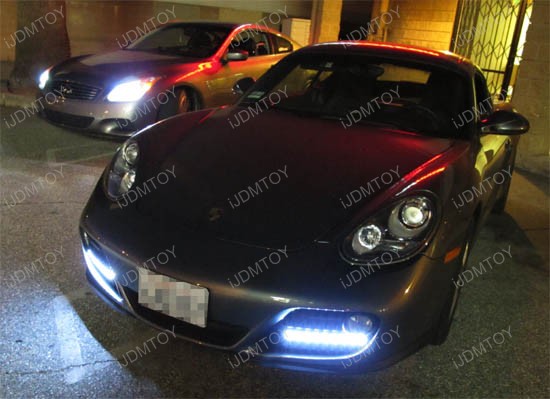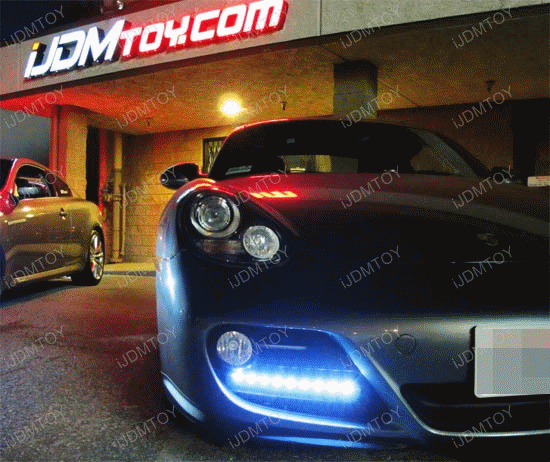 For more pictures about the LED lights we've sold and installed, please visit Gallery Pictures For LED and HID.
We have have the detail installation and DIY guides on our website, please visit LED Tech Support and DIY Guide.
The product installed are listed below, please take a look.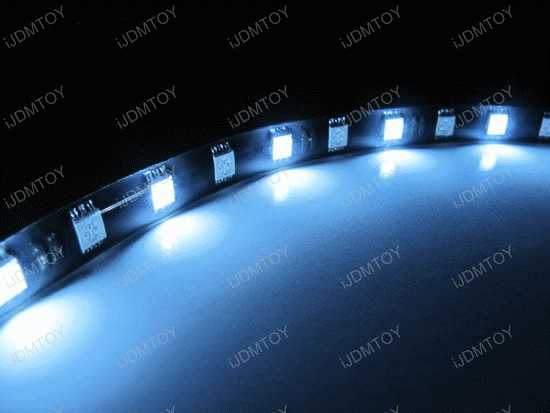 Audi Style LED Strip Lights (Dual Color Switchback version)
http://www.iJDMTOY.com, the Automotive LED bulbs and LED lighting specialist
Leave a Comment
:automotive LED lights, Car LED bulbs, iJDMTOY, Infiniti G37 LED, LED corner lights, LED Daytime Running Lights, LED light strip, LED lighting, led lights, LED strip, LED Strip Lights, LED strips, LED turn signal lights, Porsche cayman LED
more...
Visit our friends!
A few highly recommended friends...
Archives
All entries, chronologically...