Tag: led daytime driving lamps
by iJDMTOY on Aug.14, 2011, under LED & HID News and Updates
Daytime Running Lights improve our vision on the road during the day of course. But just how reliable are they? While it may be unnoticeable, W212 Daytime Running Lights will perform better than regular filament stock bulbs. Its LED technology will provide brighter lighting and wider output. In other words, you'll drive safer and more confident with W212 Daytime Running Lights.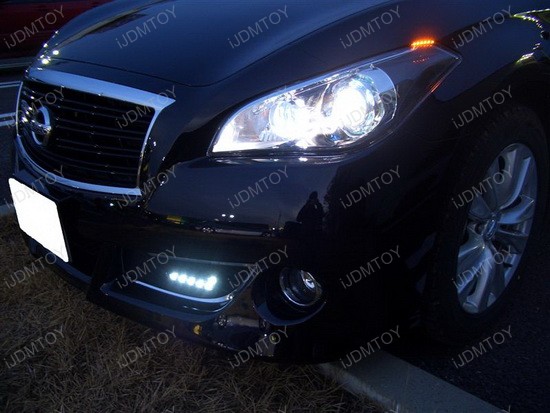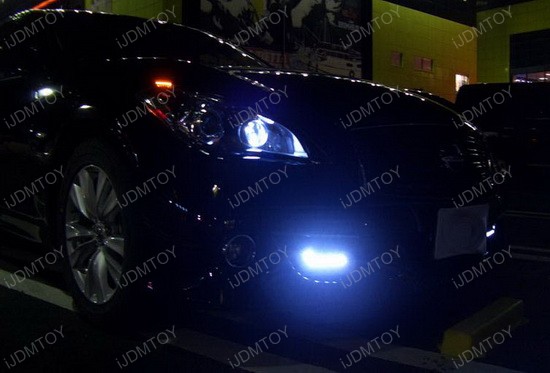 These Daytime Running Lights are Mercedes E Class Style LED lights. The distinctive style of Mercedes E Class can now be installed onto your 2011 Infiniti M37 for a superior unique appearance. You drive an Infiniti M37, it's about time you treat it like one. The best looking lights are mandatory. W212 Daytime Running Lights are only one of the many separate accessories you should treat your M37.
LED technology consumes less energy from your battery which is ideal due to the fact that these bulbs are turned on all day. LED bulbs also last much longer than regular filament bulbs. In other words, Mercedes E Class Style LED in the long run will turn out to be a better investment.
With a little bit of dough, the W212 Daytime Running Lights can provide a completely new look to your car. And it's plug and play simple installation, drivers will not only spend few bucks, they will spend a few minutes to improving their cars completely.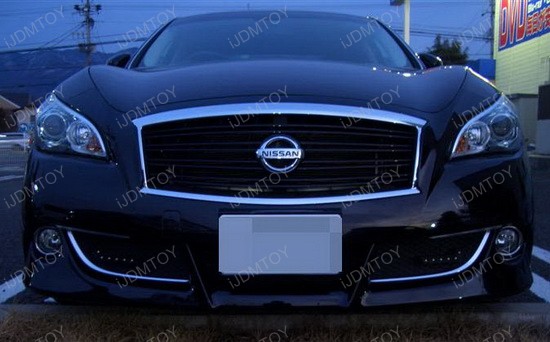 Mercedes E Class Style LED lights complements well with HID lights. The bright individual LED bulbs will emit on par with your HID lights! Mercedes E Class Style LED will offer a unique and stylish appearance for the car and driver. Besides its appearance, W212 Daytime Running Lights provide excellent lighting to improve driver's vision. That extra light is perfect for the extra bit amount of light drivers need in order to drive safely and confidently.
Brought to you by www.iJDMTOY.com, the one and only one automotive lighting accessories store for all your Car LED Lights. Follow us on Facebook for exclusive promo codes.
Leave a Comment
:DRL, Infiniti, Infiniti M37, LED bulbs, led daytime driving lamps, led lights, Mercedes, Mercedes E Class Style LED, Nissan, Nissan Fuga, W212 Daytime Running Lights
more...
by iJDMTOY on Dec.15, 2010, under LED & HID News and Updates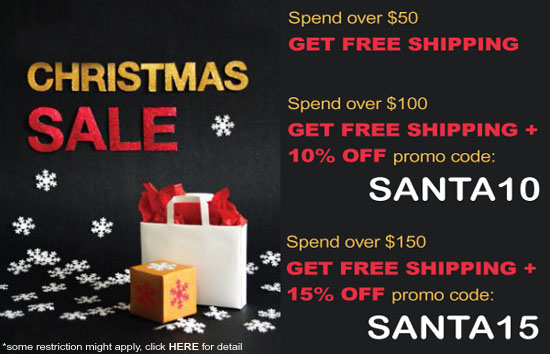 For a limited time get FREE shipping on orders over $50 when you shop at iJDMTOY.com. For even bigger savings, save 10% off when you spend over $100. And finally, save up to 15% off when you spend over $150.

The special deals for December include LED strip lights, LED daytime running lights, LED license plate lights, LED parking lights, LED interior map and dome lights, LED side door lights, LED reverse lights, HID bulbs, carbon fiber sheets, LED underbody lights, bi-xenon HID kits, and single beam HID kits. Over twenty-five items storewide are currently marked down up to 60% off. Visit our website www.iJDMTOY.com for details on this special offer.
Christmas Incredible Deal Item #21
The Hella oval style LED daytime driving lamps come with all the mounting accessories and three super bright LEDs on each lamp that will serve as perfect daytime running lights. The projector style lenses really gets the light out and the ultra white color lets you see the road clearly. The 3.2" wide x 2.8" long x 1.9" deep DRL lamps fit perfect on the bumper and look great during day or night. These are a great upgrade for those looking for bright, hassle-free lights. Right now the LED lights are 20 dollars off the original price. Get free shipping at checkout.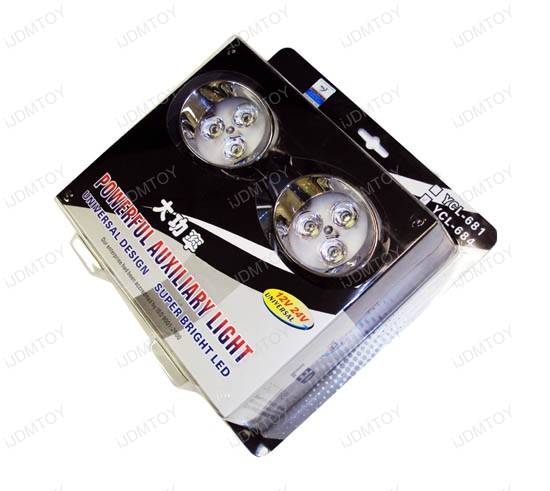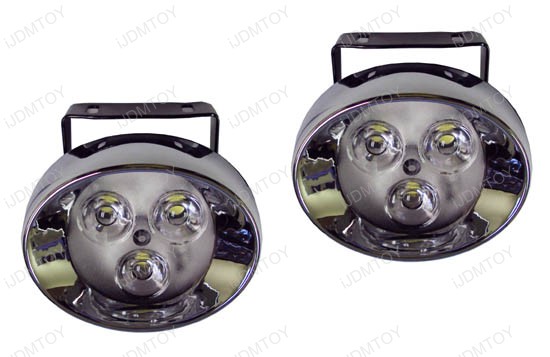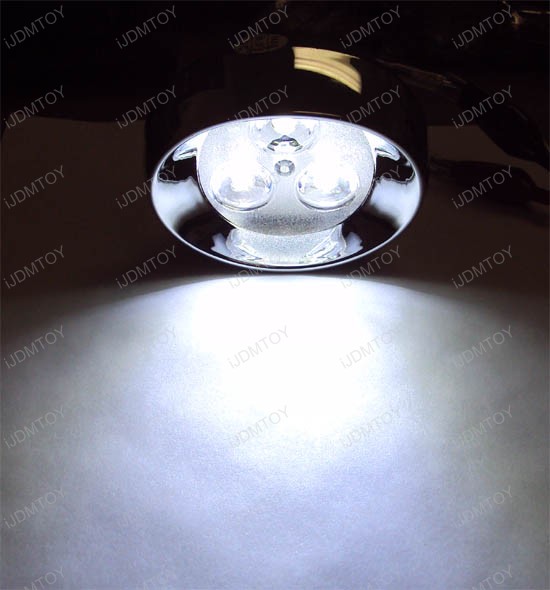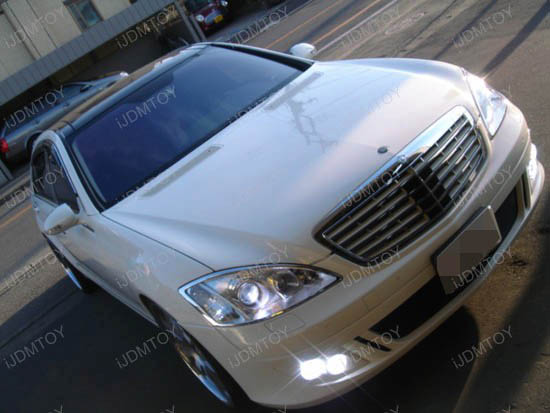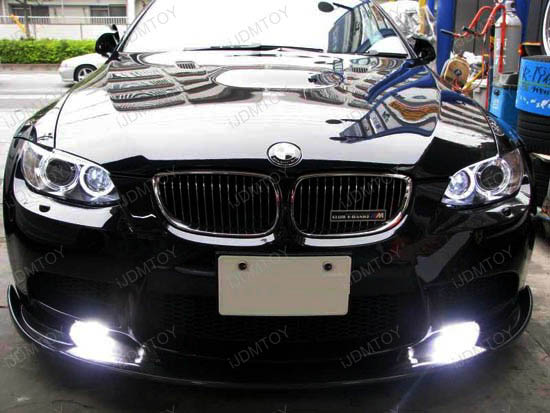 For more product pictures, please visit our Pictures and Video Gallery.
You can also find useful information on iJDMTOY Tech Support, Installation and DIY Guides as well.
Brought to you by iJDMTOY.com, the one stop store for all your Super Bright LED Car Light needs.
Leave a Comment
:christmas sale, daytime driving lights, daytime running lights, drl lamps, led daytime driving lamps, led lights, oval style drl
more...
Visit our friends!
A few highly recommended friends...
Archives
All entries, chronologically...