Tag: LED Daytime Running Lamps
by iJDMTOY on Jun.18, 2013, under LED & HID News and Updates
Do you feel like your BMW X5 is lacking some aggressiveness in the front, but don't know what you can do to improve the look? Well, look no further because we have a simple to install solution for you! Our 18W LED Daytime Running Lamps are a direct replacement to the factory grill area near the bottom of the bumper and is easily wired into the existing lights of your vehicle (directions are available on our website).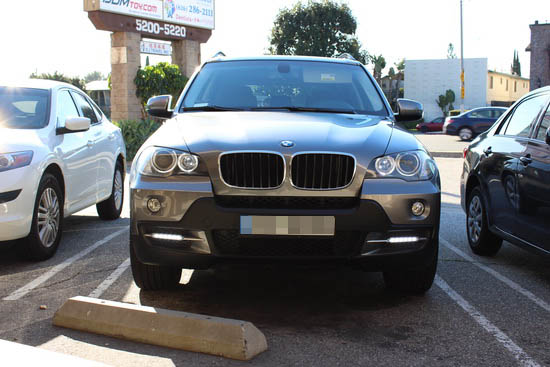 These super bright high power LED daytime running lights are a direct fit replacement for the 2007-2010 BMW X5 (E70) that are PRE-LCI. Each lamp contains six CREE LED chips which produce 3W each which add up to 9W per lamp/side. The installation requires no modification to the bumper as the trim that this replaces is held on by clips, it is a direct replacement. There are also no error messages since this item does not directly replace an existing light on the vehicle, instead it is an add-on type light so there is no existing error message system for this light.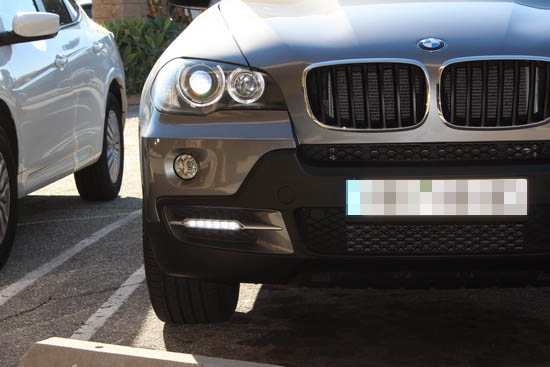 This aggressive look will be sure to draw attention from other BMW enthusiasts. We designed these lights specifically for the BMW X5 so that it looks very factory-like, the fitment is very precise and will trick most people into thinking that these are from factory.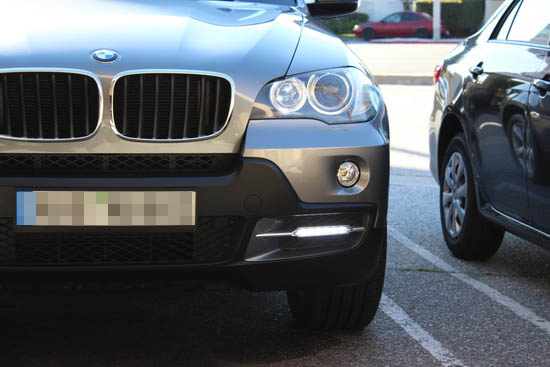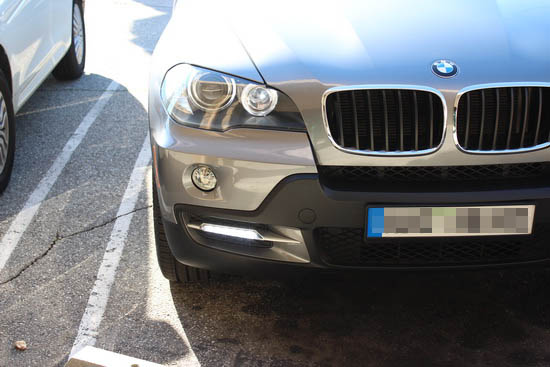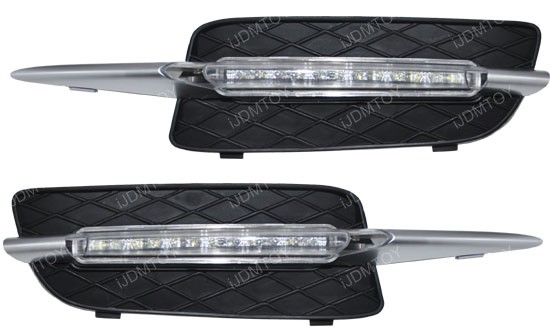 Brought to you by iJDMTOY.com, the expert for your Car LED. Follow us on Facebook for exclusive promo codes.
Leave a Comment
:bmw x5 daytime running lights, daytime running lamps, High Power LED DRL, LED Daytime Running Lamps
more...
by iJDMTOY on Jun.14, 2013, under LED & HID News and Updates
We offer a large variety of LED daytime running lights, some that are vehicle specific and some that are universal which can be made to fit a plethora of vehicles. In this particular case, we have a customer who purchased our 9-LED Daytime Running Lamps and installed it on his BMW.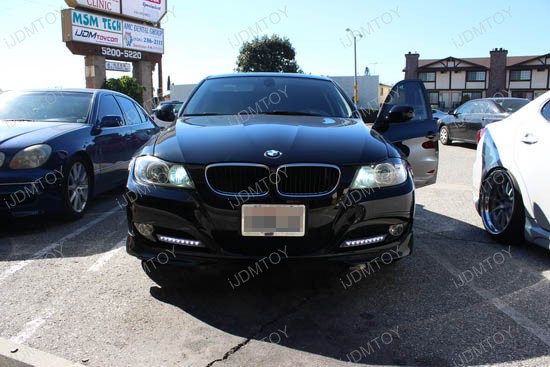 These particular lights are easily installed when there is a mesh grill behind them since they are screwed into the back of the housing through the mesh which holds it in place. Fortunately for this customer, his car's fog light area was the perfect size to accommodate these lights and required little to no modification to install. The shape and flow of the lamp and application area allowed these lights to fit flush and look very natural there.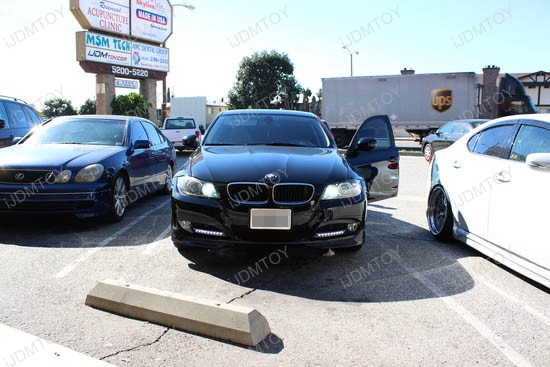 Our customer connected the wires to these lights directly to his daytime running lights so that when those lights are on, the LED daytime running lamps are also on acting as additional lights. Since there are only two wires coming off the LED lamp, the installation is very easy and straight forward; they just need to be connected to a 12v power source and ground.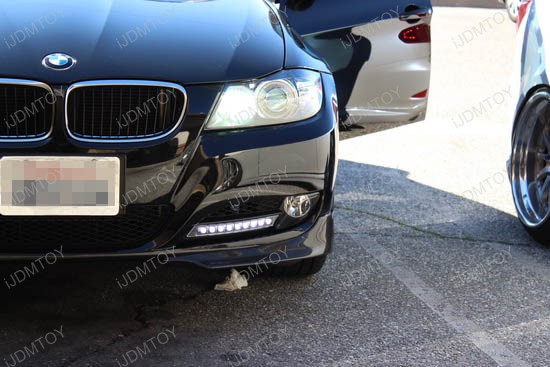 This item has been made to fit on this customer's BMW very easily and it can also fit on other vehicles with similar bumper openings like the picture above. This lamp is actually a direct fit item for 2005-2008 Audi C6/A6/S6, but as shown in this article, it can be fitted onto other vehicles if room allows.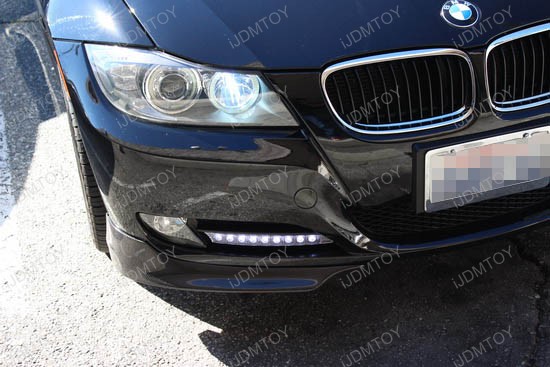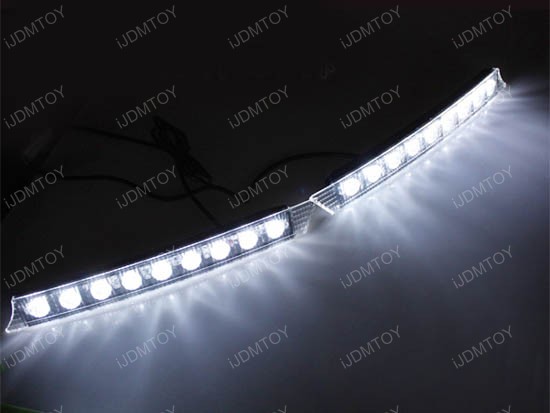 Brought to you by iJDMTOY.com, the expert for your Car LED. Follow us on Facebook for exclusive promo codes.
Leave a Comment
:Audi Style LED DRL, BMW LED daytime running lights, daytime running lamp, daytime running lights, led daytime lights, LED Daytime Running Lamps, LED Daytime Running Lights, LED DRL, LED DRL Lights, LED Running Lights, LED switchback lights
more...
Visit our friends!
A few highly recommended friends...
Archives
All entries, chronologically...