This 2002 Honda S2000 is a great roadster that offers a lot of fun with the throttle pedal and when we installed the S2000 LED Interior lights, Honda's two-seat roadster could run circles around just about anything "a la mode". In this case there are only two stock bulbs to replace with the featured 12-SMD 1210 type LED light panels and the whole installation thing is as easy as 1-2-3.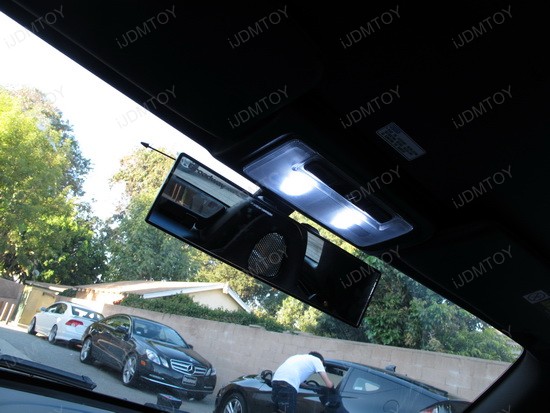 Actually, this LED kit could be installed to almost any car, truck or SUV, not just the Honda S2000, as it comes with universal adapters. What's more, you can choose from four color options – Xenon White, Ultra Blue, Brilliant Red or Emerald Green to match your style. And if you need another reason why you should consider replacing the old yellowish bulbs aside from aesthetic purpose, LED interior lights consume less power. This means that if you forget to switch them off and they stay on all night long, there's a very big chance you can start your car next morning. However, don't try this test and be sure to check out the product page at the iJDMTOY online store for full list of compatible wedge and festoon housings.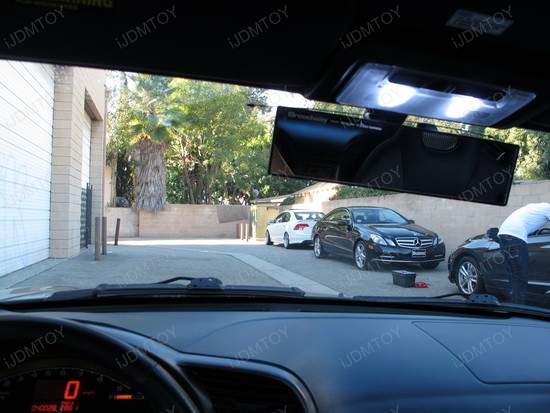 As mentioned above, replacing the OEM bulbs is a breeze. First, turn off the map light and carefully remove the light cover using a small flat-head screw driver. You have to take off the stock bulb, but it's better to make sure the stock bulb is not hot. Plug in the correct adapter, peel the 3M self-adhesive double sided tape on the back of the LED panel and stick the panel to the plastics. Finally, put back the lamp cover and enjoy! The super bright light is no match to the old stock dull and yellowish bulbs, which makes these Honda S2000 LED panels perfect for car interior lights such as map lights, dome lights or even door courtesy lights.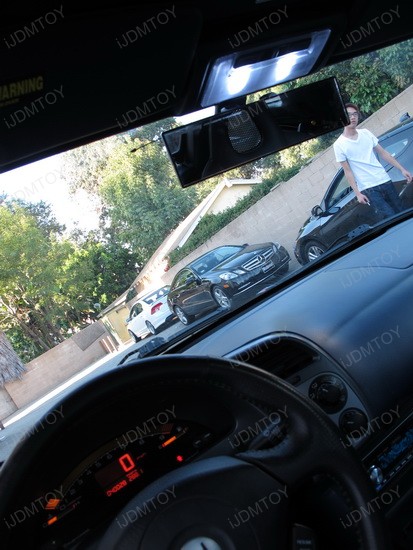 The owner of this 2002 Honda S2000 is very happy with the new S2000 LED Interior and slipped off into dreams of the night after a day, full of sun-drenched, horsepower-infused blasts down the highway, when he can enjoy the custom LED interior look of his ride. If you want to pamper your car with the same trendy look and add more comfort at night, then give these bulbs a shot and you won't regret.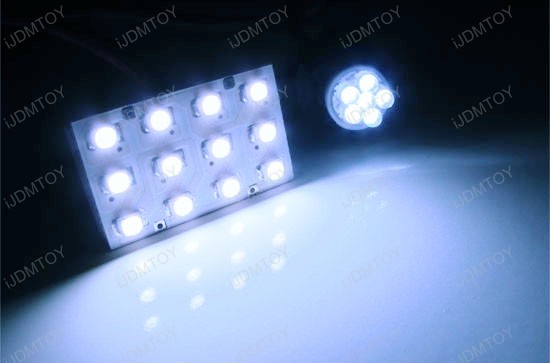 Brought to you by iJDMTOY.com, the expert for your Car LED. Follow us on Facebook for exclusive promo codes. For more information about LED interior lights, please take a look at How to install LED map lights base on a Mazda6 or How to install LED Panel Lights.