With a lot of the newer vehicles out on the road today, most or all of them come from factory with standard daytime running lights as a safety feature. Since most vehicles come like this as a standard feature, they are all mostly the same type of light as well which does not make your car stand out at all. This is where our LED lights come into play, they are rated at 6000K Xenon White so they provide an HID-like color that is sure to turn heads.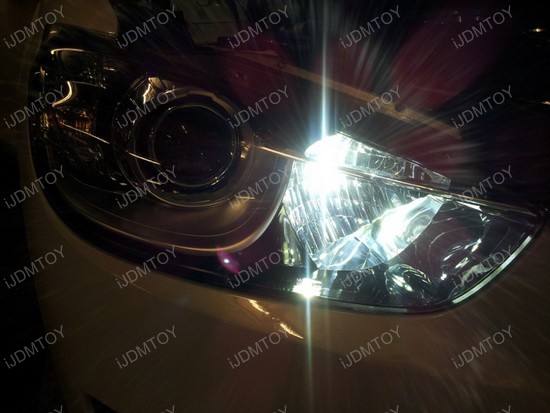 Since this particular Mazda CX-5 did not come with factory HID/Xenon headlamps, it must use a special wiring harness and resistor setup along with the LED bulbs to ensure a properly functioning light without error messages and flickering. The entire kit is plug and play and requires no modification to the stock wiring, all it needs is a safe location to mount the load resistor as it does get quite hot when the light are operating. Each LED bulb contains 68-SMD LED chips and produces 5w per bulb that produces a noticeable glow when on.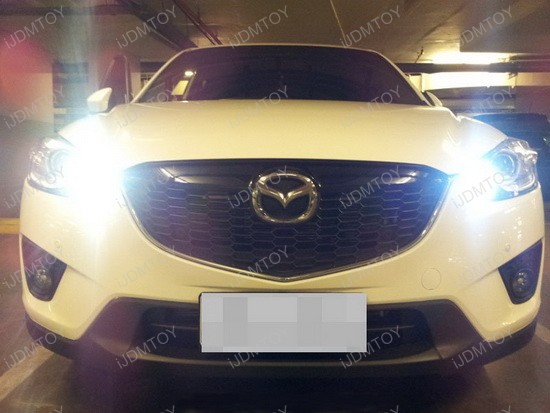 Although the daytime running lights are not running when the primary headlights are on, they are still a great addition to have on the vehicle as they will be a close match with most aftermarket 6000K HID lights. The daytime running lights for this vehicle also double as the high beams, but due to the way LED bulbs are designed, they will not produce the same amount of light to be safely used at night; this is an aesthetic upgrade only and its main purpose is to provide an HID-like color for the daytime running lights during the day to provide a unique look to your car.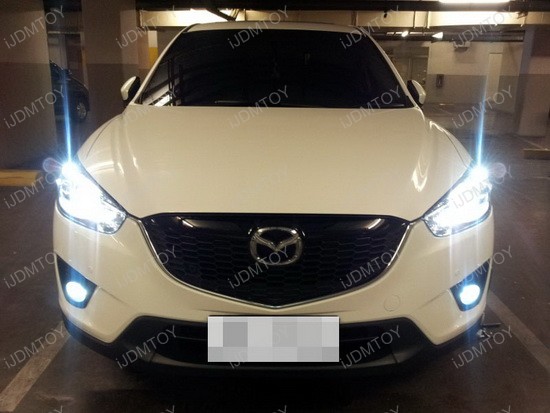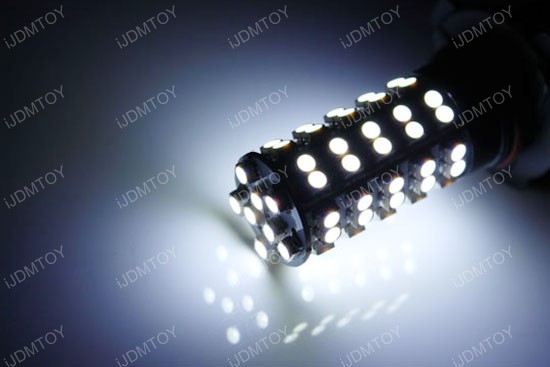 Brought to you by iJDMTOY.com, the expert for your Car LED. Follow us on Facebook for exclusive promo codes.