Check out this Acura TL and pay attention to the Acura LED Daytime Lights installed in between the lower front grille. Mounted next to the fog lights, each lamp is a great add-on to the overall appearance. This kit gives very nice and stylish new LED look that makes this ride very distinguishable.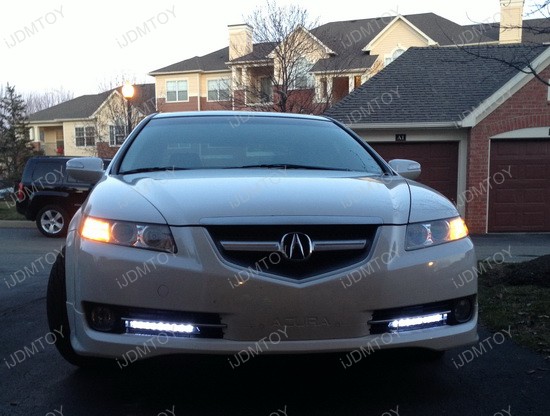 The featured LED daytime lights in the lower air intakes are obviously enough to make the vehicle noticeable from greater distance. This is because each lamp has 9 super bright bulbs with great output. What's more, this kit is universal fit, so you have the chance to customize your car with HID matching Xenon White LED daytime lights. Turning any car into a head-turner has never been easier, thanks to iJDMTOY. Add a few more bucks and get the very special Switchback version, which lights in white for DRL and in amber for turn signal. But let's keep with the standard lights and how to install them.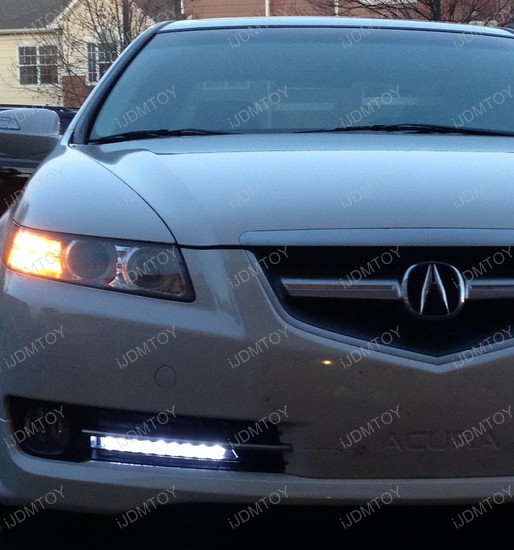 Installing this great product is a relatively easy task. First pick a place where you can mount the lamps and if you choose the lower bumper grille, then take it off. Please note that for some vehicles it might be necessary to remove the whole bumper in order to install the lamps. Anyway, clean the surface and use double-sided tape to temporary align the lamps before mount with screws. Next, tap the positive (+) DRL wire to the parking lights (+) and the negative (-) DRL wire to the parking lights (-). Test whether your lights work and put back everything in place.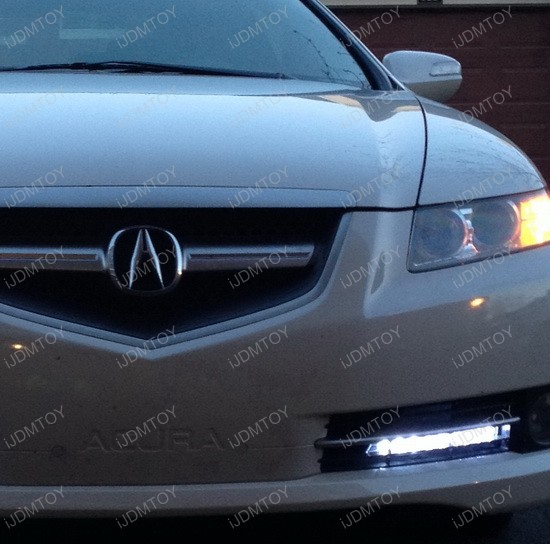 Having LED DRL for Acura TL like these installed on Acura TL is not so hard after all. Our LED Daytime lights produce highly effective signal light specifically designed to increase the vehicle's visibility to oncoming traffic during the day and what's more, this add-on gives the vehicle awesome Euro Look.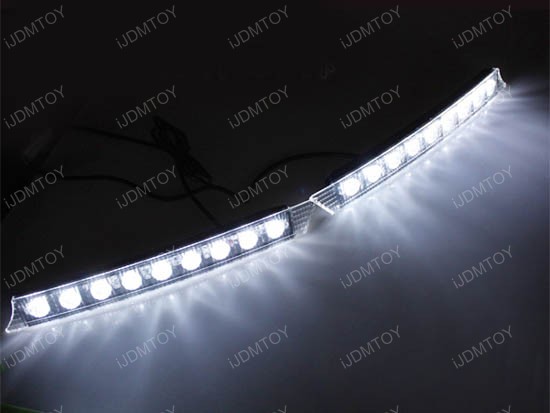 Brought to you by iJDMTOY.com, the expert for your Car LED. Follow us on Facebook for exclusive promo codes.