The 2012 Honda Civic offers very minor interior changes, so the owner of this ride wanted to fresh up the interior and installed Honda Civic LED interior lights. I think installing this kit it's a perfect way to provide more light inside the cabin, which has picked up a tad more passenger room. Take a look at the photos and see for yourself the awesome lighting output that shines brightly and makes keypads, menu buttons and entire car interior far more visible.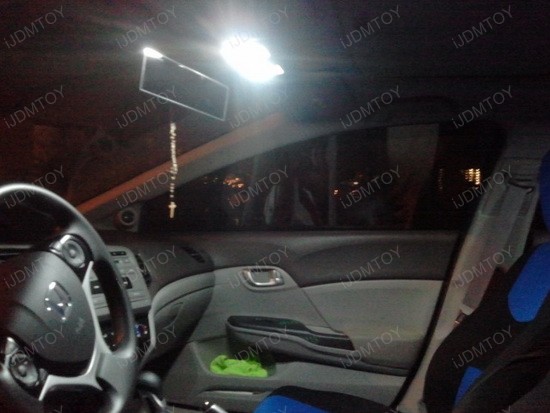 iJDMTOY offers everything – the super bright Xenon White set includes 2 pieces 24-SMD Exact Fit LED panel lights for front map lights and 1 piece 60-SMD Exact Fit LED panel light for center dome light. These shine in 6000k Xenon White and you feel like drowned in pure light. With a total of 108 pieces SMD LED lights, achieving energy-efficiency and trendy look of your car is just one step closer.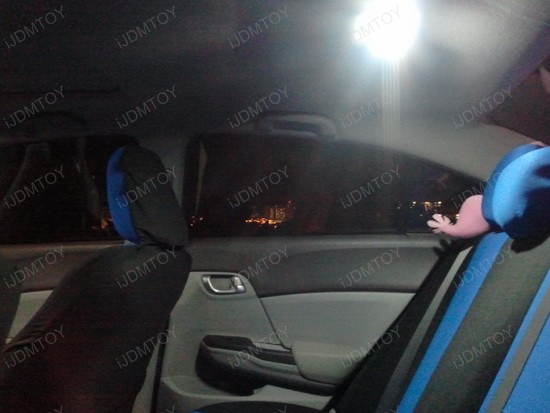 Utilizing the latest in LED technology, iJDMTOY has developed this SMD LED interior package for 2006-2012 8th and 9th Gen Honda Civic Sedan or Coupe, with plug-and-play system that installs in minutes with no drilling, cutting, or fabrication required. First make sure interior lights are turned off and remove the cover for the interior dome light. You can use a flat screw driver and gently wiggle it around to loose the snaps. When light cover is removed, take the OEM bulb out of the socket and replace with the proper Exact Fit LED panel. Peel the double sided tape on the back and once LED panel is in the desired position, press it firmly onto the base. Put back the light cover until it clicks and that's all. Do the same with the other Honda Civic LED interior lights for a bright and crisp light.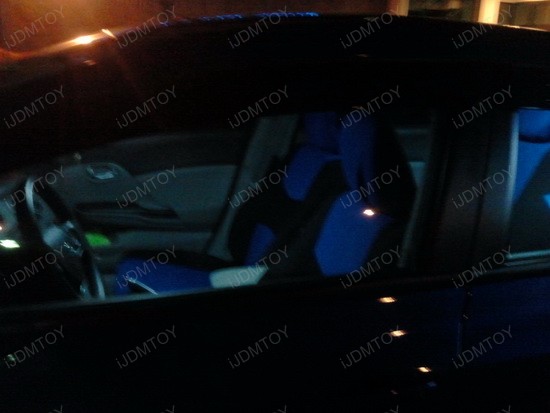 This 2012 Honda Civic is equipped with Honda Civic LED interior set and looks very good. The featured LED upgrade provides you with comfort and style, and to be honest, these two are always welcome. The best part is that you don't have to spend a fortune to get LED for Honda Civic, but just a few bucks. And in case a blue interior light will match your ride and style more than the Xenon White, then don't hesitate to pick the ultra blue color option.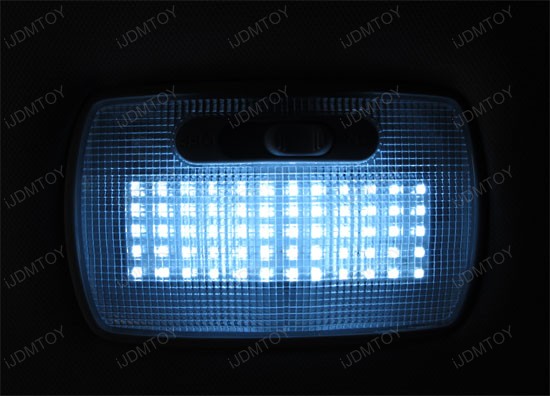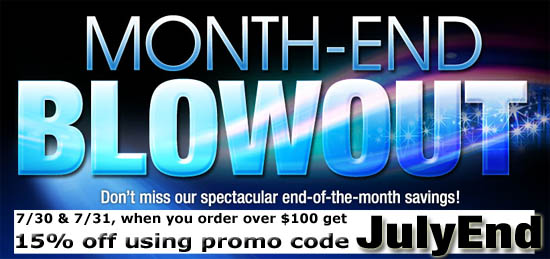 Brought to you by iJDMTOY.com, the expert for your Car LED. MONTH-END Sale, for more information about LED interior lights installation, please check How to install LED Panel Lights or How to install LED dome light base on a Hyundai. 7/30 & 7/31, when you order over $100 get 15% off using promo code: JulyEnd