Do you feel like you're missing something from the back of your vehicle? Does it seem like those unexciting looking reflectors create an eye sore? If you feel like this, then iJDMTOY has a solution for you! We're very pleased to present our smoked LED bumper reflectors for the Lexus IS-F; these lights replace the original bumper reflector with our LED fitted ones which light up and work as your brake lights!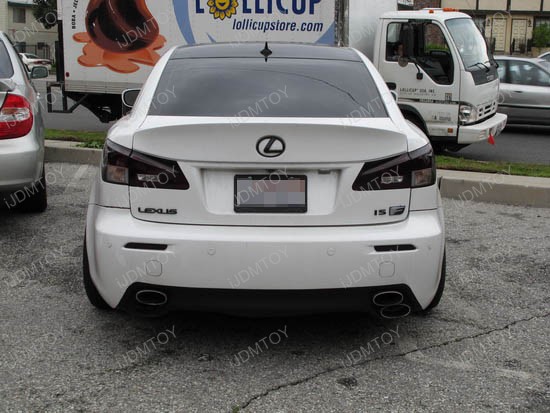 We have three styles available which are the clear lens, red lens, and smoked lens versions. This particular customer went with our smoked lens version to match his black smoked-out theme they have going on with their vehicle. These added an aggressive, yet subtle upgrade to the rear end of this IS-F which sets it apart from the other IS-F's on the street.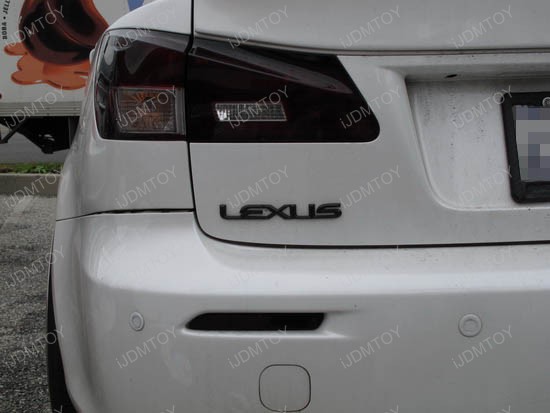 These LED bumper reflectors are a direct replacement of the factory piece and they are wired directly to the tail/stop lights of the vehicle. Wiring diagrams are available on our website and can be easily accomplished by someone with basic electrical skills. Please do keep in mind that these "reflectors" no longer actually reflect the light as they are lit up at night.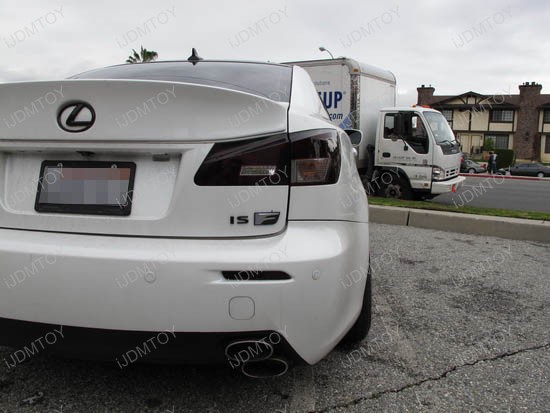 Each LED reflector contains 10-LED chips that light up in two modes: Running Light Mode (Dim Mode) and Stop Light Mode (Brighter Mode); running light mode operates by connecting the wiring to the running lights of your tail lights and the brighter light mode which is connected to the brake/stop light wires of the tail lights. If you want these to turn on as additional brake lights, you can just wire up the brighter mode instead and leave the other function alone.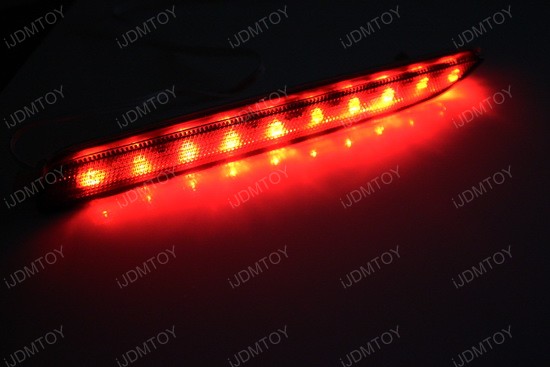 Brought to you by iJDMTOY.com, the expert for your Car LED. Follow us on Facebook for exclusive promo codes.