Tag: LED Scanner Bar
by iJDMTOY on Apr.02, 2012, under LED & HID News and Updates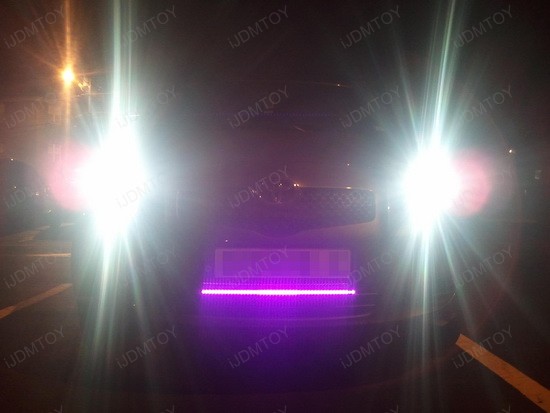 This Toyota Yaris is equipped with LED Knight Rider Light and is the fanciest small economy car I've seen lately. When I saw this LED spiced up subcompact vehicle for first time, I felt like in front of a night club. And I put my hand on my heart for that! Check out the set of pictures showing some patterns of the great LED Scanner Bar available at iJDMTOY online shop.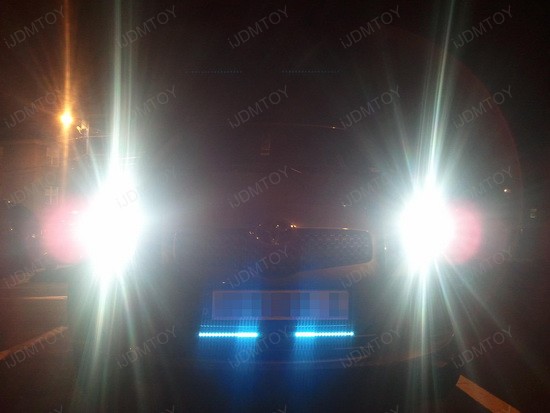 Like them? Well, here's some tech stuff for all you guys: The LED scanner is a 24" (about 60 cm) waterproof bar with 48 individual RGB Type SMD LEDs. In one word – you get a super bright 7 colors lighting kit! The Control Module is programmed with 130 Distinct Flash Patterns which are enough to satisfy very taste. There's one more thing – you get a 60 ft range remote control to switch this thing on/off, change colors, or flashing patterns.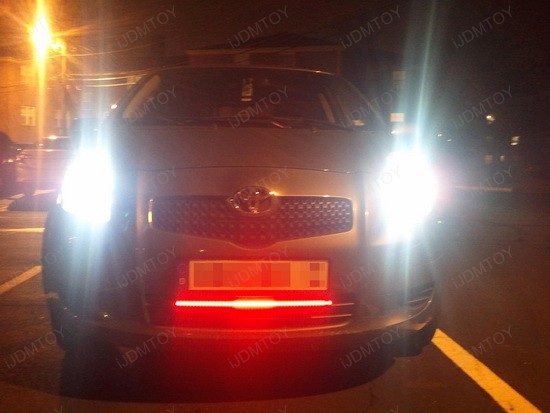 If you wonder how to install this beautiful LED Knight Rider Light kit, don't worry! Just mount the strips to the front grille with zip-ties, tap the back and red wires from the controller to battery positive and negative and that's it. In case you like jokes, you can always drive after some friend of yours, switch on the LED Knight Rider Bar and freak him out. I am pretty sure the owner of this Toyota Yaris has made many jokes with these fancy LED Knight Rider Lights.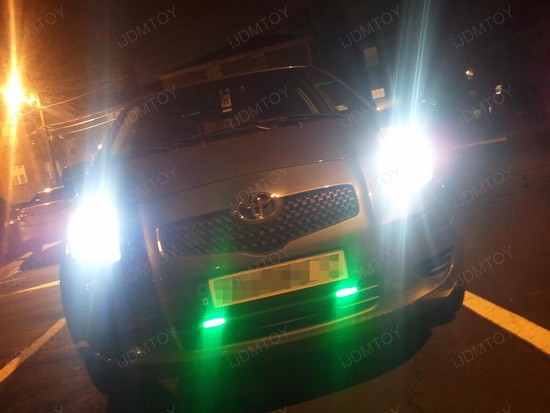 In case you like the combination of Toyota Yaris and LED Knight Rider Light, you can always consider a purchase of LED scanner bar kit and add some color to your ride. The LED Scanner Bar is universal fit product and will definitely get people's attention! This is a great and easy way to upgrade your vehicle to all those fancy show cars and what's more, it can be used both for you car interior or car exterior. Don't waste more time, check out this awesome LED product at iJDMTOY online shop.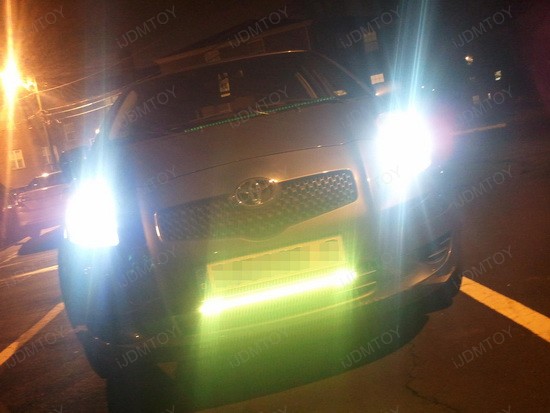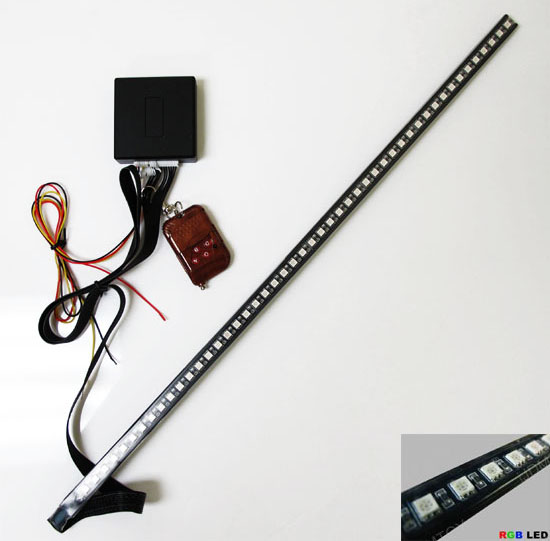 Introducing iJDMTOY's new products for halo projector headlights and LED tail lights.
Leave a Comment
:Car LED, LED bulbs, LED Knight Rider Light, led lights, LED Scanner Bar, LED Scanner Strip Lighting, LED Strip Lights, Toyota Yaris knight rider light
more...
by iJDMTOY on Oct.17, 2011, under LED & HID News and Updates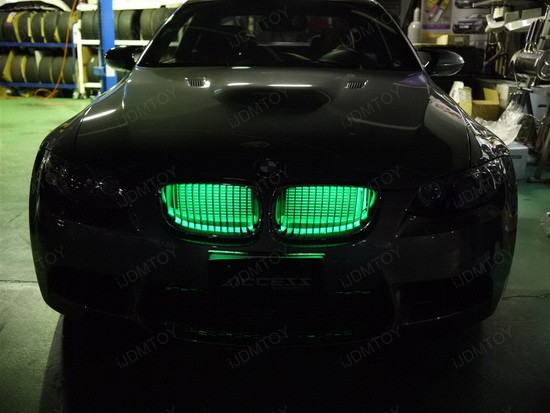 If BMW says "Welcome to a new vision of our automotive future", we say "Check out this 2011 BMW M3 with LED Knight Rider Light". Almost every car enthusiast knows the famous BMW Concept Vision Efficient Dynamics plug-in hybrid and its famous glowing kidney grille. This iconic element made us think about providing our customers with something really cool and here we are presenting you our LED Scanner Bar installed on a BMW E92 M3.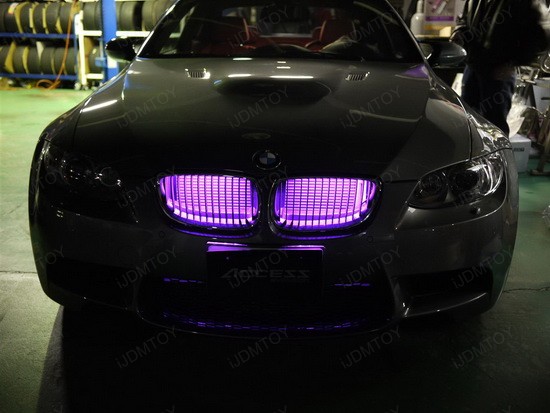 This upgrade is a really cool stuff, which adds a lot more than just a style to your ride. It adds individuality and bits from the future. One look at the pictures is enough to see the super bright light that emits this strip. Imagine you see that 2011 BMW M3 at night with grille LED lights switched on – do you feel the shivers down your back? Because we really felt something and it was more like "This car comes from the future!"
If you purchase this product, you will receive one waterproof 24" 48 LED Scanner Bar with the necessary wiring and a remote control with several functions. What's more, we offer this LED Knight Rider Light in seven colors – red, green, blue, yellow, magenta, cyan and white. The remote control has a range of 60ft, which is enough to show off with your car from a distance.
Don't own a BMW? This is not a problem at all, as this LED Scanner Bar is a universal product, which will fit it every vehicle. It can be used for lighting up your car interior or car exterior behind the grill for show purpose. Give your vehicle the modern and stylish look of the i8, the car that made a real breakthrough in the automotive industry with its glowing kidney grille – just like this 2011 BMW M3 with LED Scanner Bar installed.
Brought to you by iJDMTOY.com, the expert for your Car LED Lights. Follow us on Facebook for exclusive promo codes.
Leave a Comment
:2011 BMW M3, BMW E92 M3, LED car lights, LED Knight Rider Light, LED Scanner Bar, LED Strip Lights, LED under body lights
more...
Visit our friends!
A few highly recommended friends...
Archives
All entries, chronologically...