Do you always feel that the OEM lights are just too boring? Have you ever considered the LED sidemarker lights or LED parking lights to make an difference? It's time to try something exciting –  the 360 degree shine 12-SMD T10 LED bulbs.
The 2825 LED bulb is twice as brighter than the regular LED bulbs, perfect for license plate lights, side marker lights, side mirror puddle lights and parking lights. Two colors are available in Xenon White and Ultra Blue. Either one will match perfectly with the HID headlights.
Now you can upgrade the lights at a even more affordable price: place your order before February 28, 2011, and get 15% off with our President Day sales.
Recently, we installed these super bright T10 LED bulbs for one of our customers. Now let's enjoy some pictures and check out these incredible LED bulbs for the 2004 Infiniti G35 Coupe.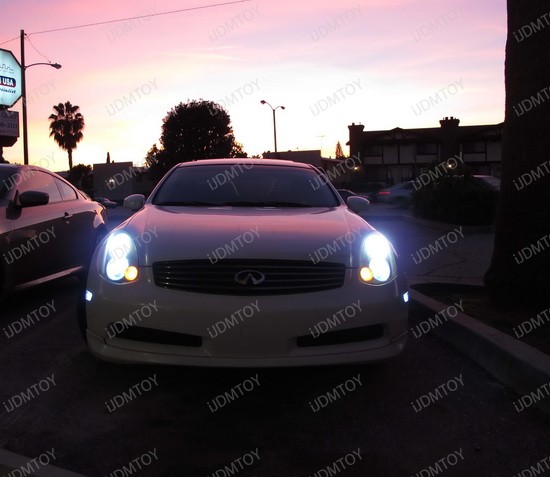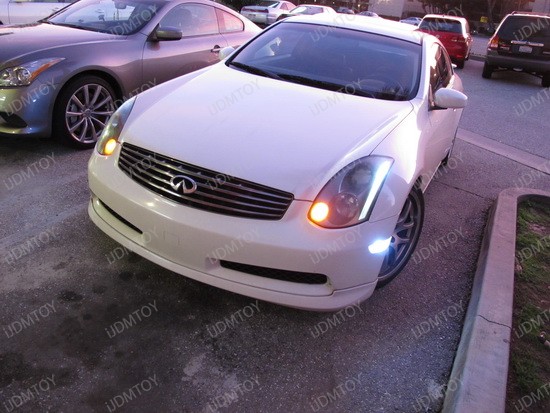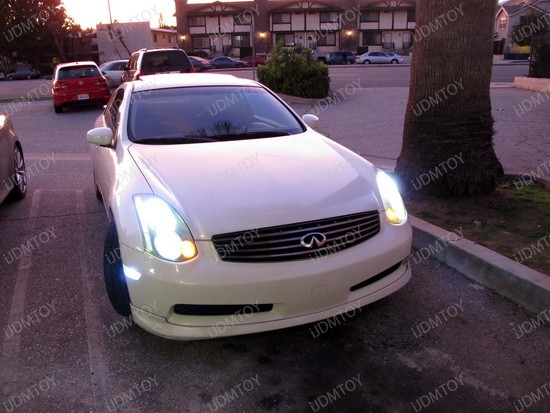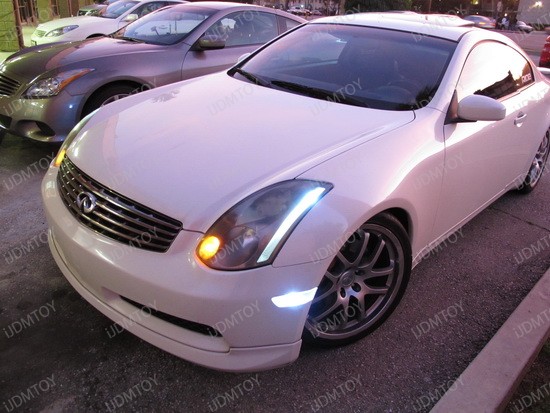 Explore LED bulbs here, and see what we have to offer.