On the newer cars like this Scion FR-S and Subaru BR-Z, there is a red lens on the bottom of the rear bumper which is surrounded by the reverse lights. Strangely enough, this is not used at all on the North American variant of these cars, but it is used in other countries in Europe and in Japan as a rear fog light for low visibility conditions. We decided to create a kit that is specifically designed to make use of that empty housing by turning it into a functional third brake light.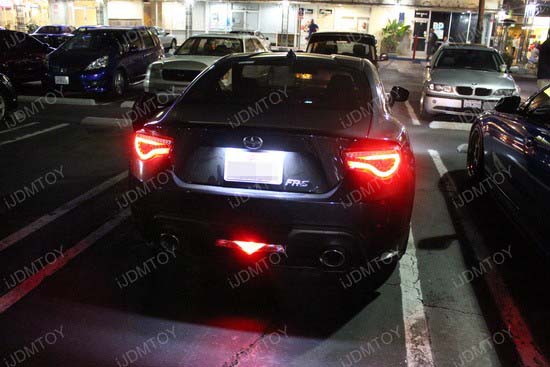 This Scion FR-S 3rd Brake Light kit we have available includes a drill bit, quick splices, LED bulb, and bulb socket for a very easy installation. The bulb is a 18-SMD 5050 LED bulb and is Brilliant Red in color; this setup has the ability to act as a third brake light only or also as additional running lights like your tail lights. The drill bit is the same exact size as the LED bulb socket so that item included makes the job much easier to install; all you need is a 12v electric power drill to attach it to. Quick-splices are also included so tapping the factory tail light wires for the power is a breeze.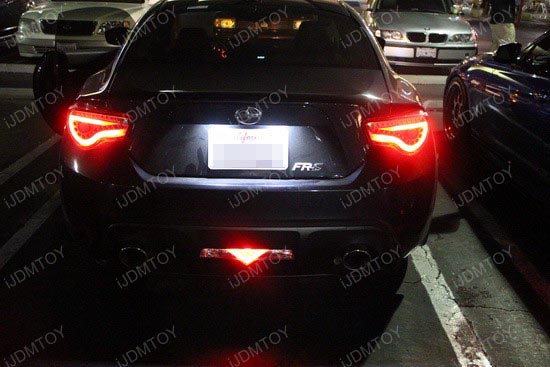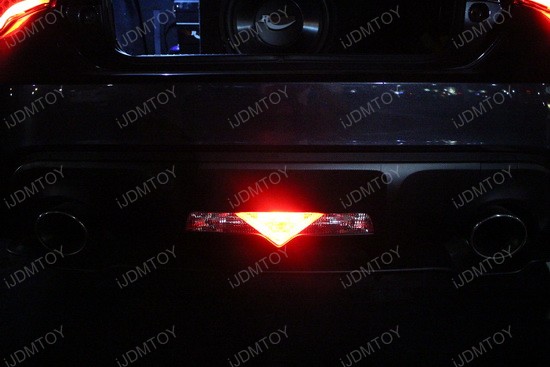 This kit is not limited to the Scion FRS or Subaru BRZ 3rd brake light, they can also be used on similar vehicles that have the same type of housing such as the 2009+ Nissan 370z as well. Since this kit does require some slight modification of the factory assembly, we do recommend professional for the inexperienced. Experienced individuals with basic electrical and mechanical knowledge should have this install completed within 2-3 hours.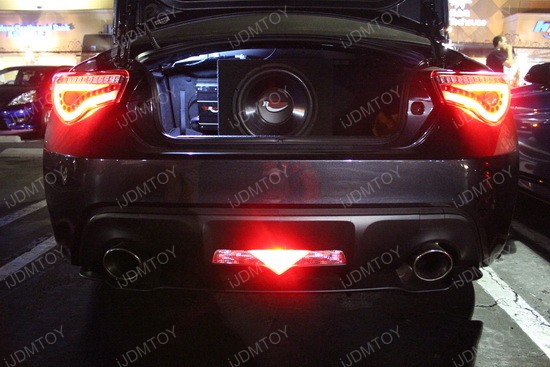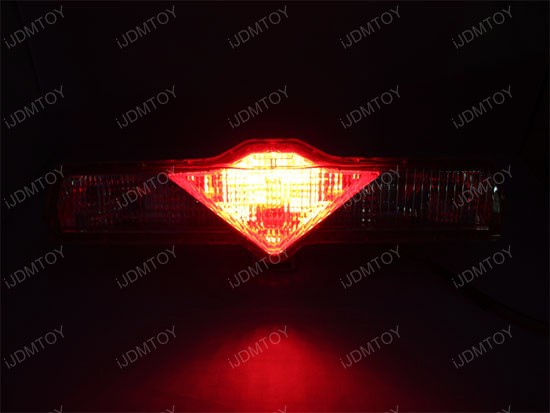 Brought to you by iJDMTOY.com, the expert for your Car LED. Follow us on Facebook for exclusive promo codes.