Tag: LED trunk area lights
by iJDMTOY on Jun.12, 2013, under LED & HID News and Updates
Check out this Lexus IS350 with iJDMTOY's LED Strip for trunk. This LED strip solves the issue with the stupidly dim stock light in the trunk/cargo area and what's more, it does it in style. The owner of the car will be able to see and find stuff in his car trunk now.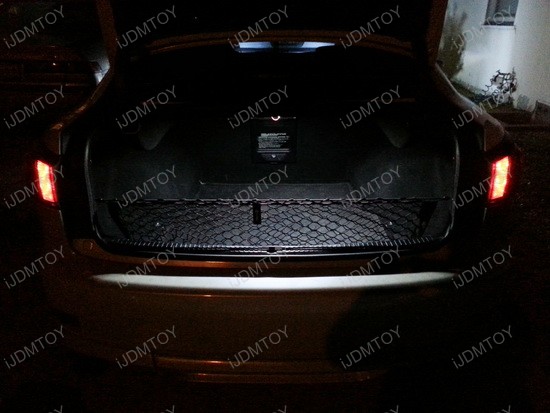 Do you want to make your trunk brighter? Well, this amazing product over here, being 12" long and 0.25" wide, will not only make it brighter, but will easily light up the whole trunk like daytime at night! Want a bright, crisp light that offers incredible visibility and a custom look? Then look no further – go to iJDMTOY store and grab the LED Strip for trunk.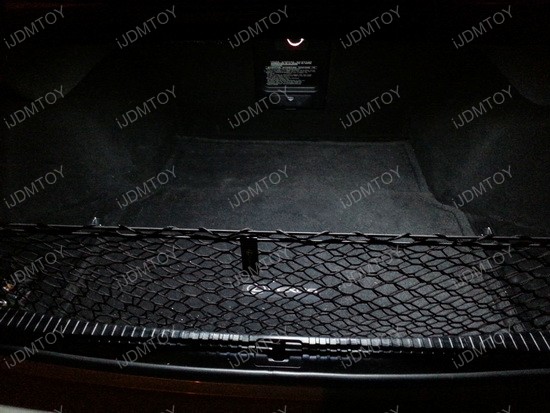 As you might expect, the installation is a breeze! Completely plug and play, this product comes with one T10 and one size adjustable festoon adapter that will fit for most cars, SUVs, trucks. Start with finding a place where to install the LED strip for trunk. We highly recommend to replace the trunk lamp located in the middle of the trunk in order to achieve maximum lighting effect. You can use a small flat screwdriver to open the cover of the lamp, but be careful not to crack the plastic cover. When you take it off, plug out the stock bulb and plug in the right LED trunk light harness. Then use the double-sided tape on the back of the LED strip to mount it in the trunk.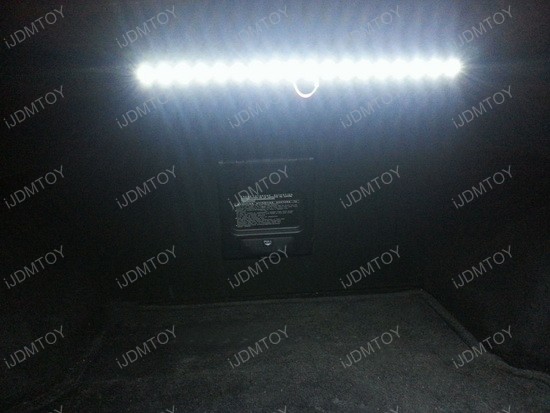 If you like this Lexus IS350 with the featured LED strip for trunk and want to get rid of the horrible light in your trunk, then this is for you. Get your LED lights, pop them in and enjoy the nice and bright Xenon White color.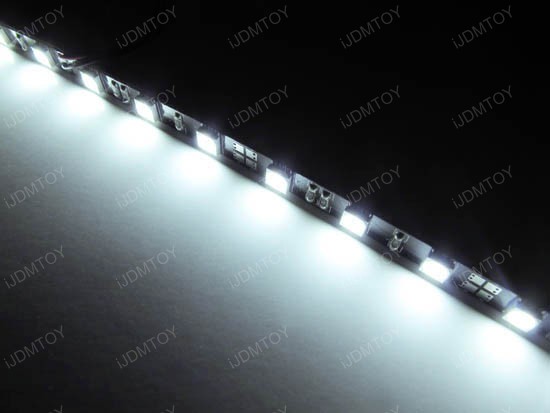 Brought to you by iJDMTOY.com, the expert for your Car LED. Follow us on Facebook for exclusive promo codes.
Leave a Comment
:cargo area lamp, LED cargo area lights, LED Strip for trunk, LED Strip Lights, LED strips, LED trunk area lights, LED trunk lamp, LED trunk light
more...
by iJDMTOY on Apr.16, 2012, under LED & HID News and Updates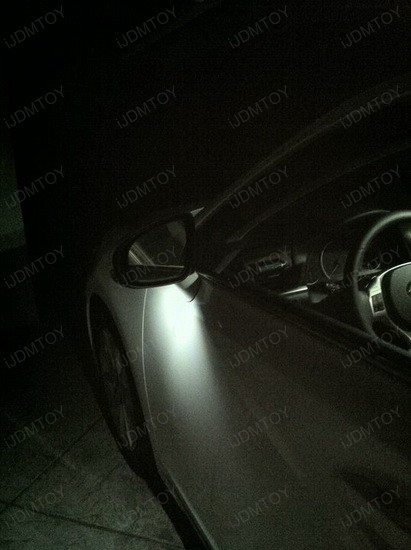 The 2011 Lexus CT200h stands out in many ways, but this particular one is fully loaded with LED panel lights. The customer ordered 4 pairs of LED interior lights for his new eco-friendly car, and as you can see from the pictures, the whole project turned out to be pretty successful. What's more, the LED panel lights emphasize the modern and high-end look of the interior, so this update has all the pros.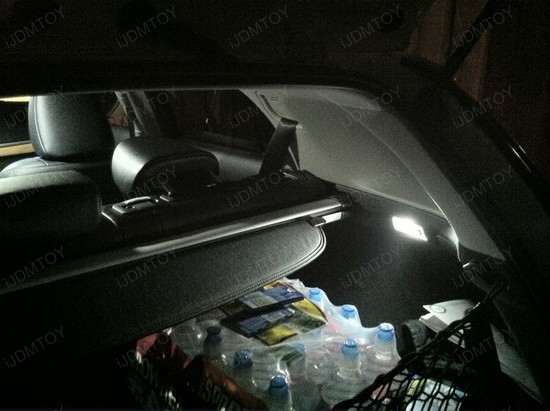 We all know this eco-friendly car is impressive in the premium-compact segment thanks to its combo of features, and when the stock interior map lights, dome light, trunk area light, license plate lights and the under side mirror puddle lights were replaced – whoa! The effect sure can take anyone's breath – no more dull yellowish light, no more difficulties when looking for something at night! This guy got what he paid for – a very bright and very nice complete LED interior. I guess you've already noticed the obvious difference in visibility. Despite the customer chose Xenon White color, which is more common, you can pick from three more color options: ultra blue, brilliant red and emerald green.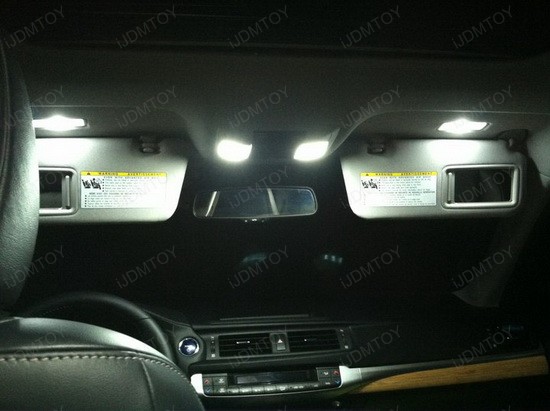 The panels are very easy to install, because each one comes with universal adapters so you don't have to find out which bulb size you need and it will fit for sure. However, don't forget to check out the product description page for full list of compatible housing. Utilizing the latest in LED technology, iJDMTOY has developed this 12-SMD LED bulb with plug-and-play system that installs in minutes with no drilling, cutting, or fabrication required. Simply remove the stock incandescent light bulb and replace with this quality LED bulb for a bright, crisp light. Achieving energy-efficiency and trendy look of any car is just one step closer, thanks to iJDMTOY.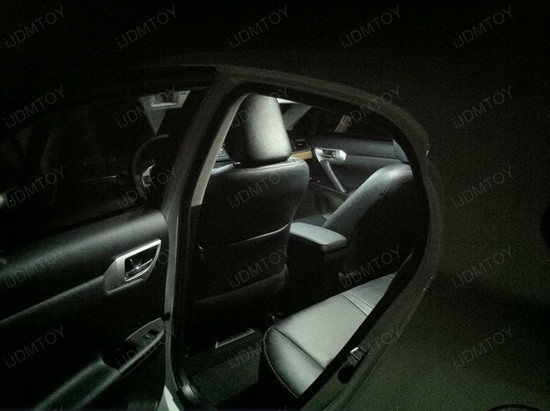 Unlike some other hybrids, the 2011 Lexus CT200h doesn't look like a space-pod with all the LED interior lights, but more like a low-slung and aggressive modern ride. Much has already been said about this car's positives, but if you want something fancy, eco-friendly and nice, you don't have to spend a fortune to get it – just look for these incredible universal fit LED Panel Lights from iJDMTOY!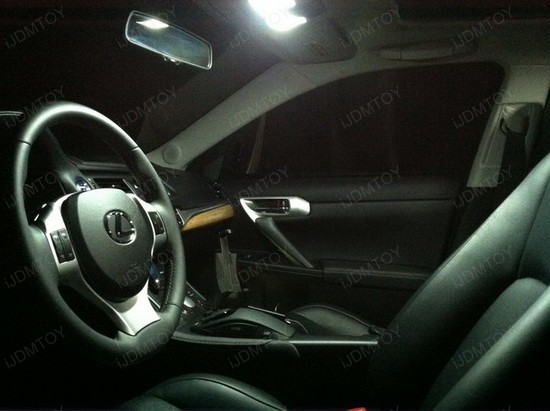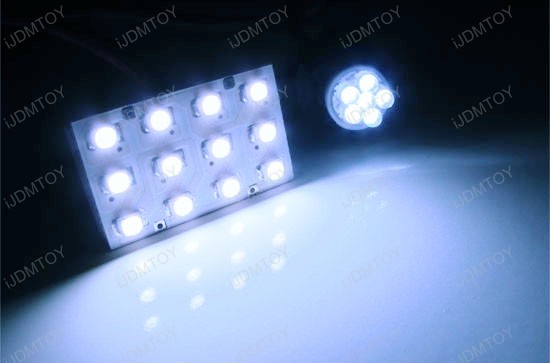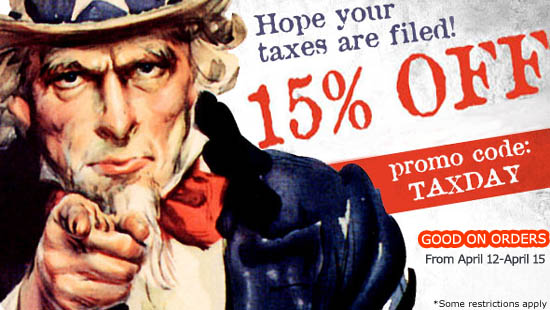 Introducing iJDMTOY's new products for halo projector headlights, LED tail lights and JDM decals. We are offering a huge discount at our store at iJDMtoy as we are celebrating a Tax Day Break sale beginning April 14th and continuing till April 17th.
Leave a Comment
:car lights, LED bulbs, LED dome lights, LED Interior Lights, LED interior map lights, LED license plate lights, led lights, LED map lights, LED Panel Lights, LED trunk area lights, LED under side mirror puddle lights, Lexus CT200h interior lights, Lexus CT200h panel lights
more...
Visit our friends!
A few highly recommended friends...
Archives
All entries, chronologically...