Tag: led under car
by iJDMTOY on Aug.18, 2010, under LED & HID News and Updates
Under car lights, also known as underbody lighting kit has always been a great "add-on" for cars, SUVs and trucks.
If you have ever played any video games about car racing, you will definitely recall seeing the cars with the cool under body lights glowing on the street make the awesome and loud "noise".
The under car lights can bring the vehicle not only extra light at night time but also a new accent cool new look. These underbody kit allows you to standout in the crowds and give your car or truck the a nice theme to be envied for.
The new generation of the car underbdoy lights, the LED under car lights, are gradually replacing the old style neon under car lights which not only dimmer than LED lights but also carry some the risk of exploding during driving or even when the vehicle is parked.
Besides the dimmer and exploding risk, the LED light will also last longer and consume less power than conventional Neon light.
Lastly, by using RGB Technology (Red-Green-Blue), the LED strip light can also emit a combination of 7 different colors which is more colorful than Neon, the 7 colors are Red (R), Green (G), Blue (B), Yellow (G+R), Magenta (R+B), Cyan (B+G), White (R+G+B).
If you are just wondering on how to install the 7-Color LED under car lights, please continue reading the New 7-Color LED Under Car Lights and Installation Guide on EzineArticles.
To find out more, please visit iJDMTOY at LED under car lights.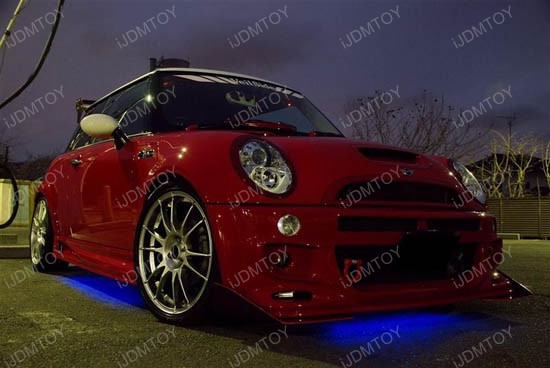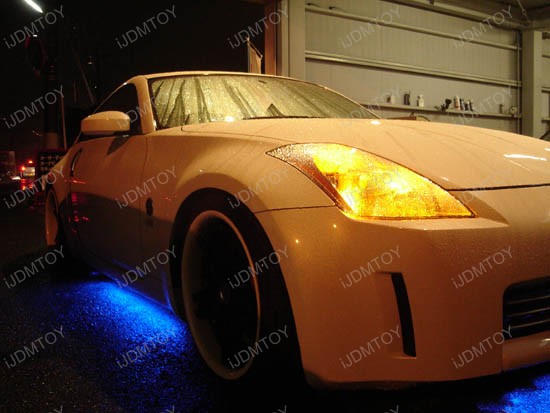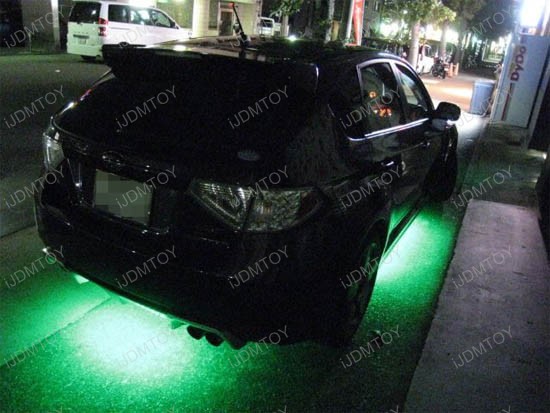 iJDMTOY, the LED under car lighting expert
Leave a Comment
:LED bulbs, LED car lights, led lights, LED Strip Lights, led under car, LED underbody lighting, LED undercar light LED lighting kit
more...
by iJDMTOY on Jun.10, 2010, under LED & HID News and Updates
HTML clipboard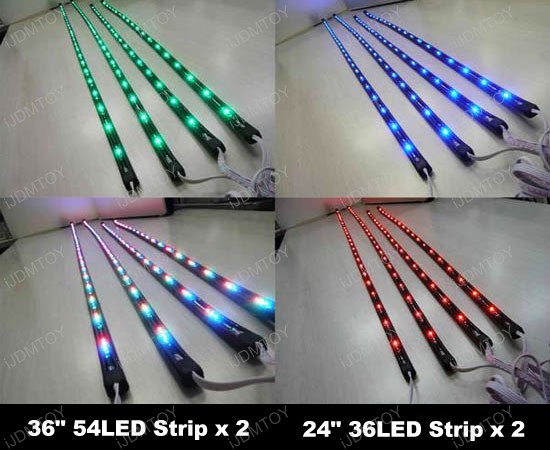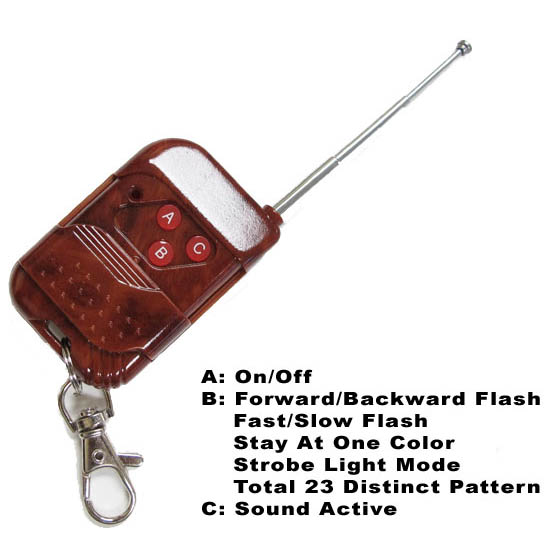 Introduction
This page features a set universal fit sound active enabled 180 individual LEDs, 7 Colors, 12 Distinct Flash Patterns under car body LED lighting kit with remote control.
This package includes 2 pieces 36 inches (90cm) 54-LED waterproof LED strips; 2 pieces 24 inches(60cm) 36-LED waterproof LED strips; 1 piece Control Module; and 1 piece 4-Mode Remote control (60ft range).
They are commonly used for lighting up the under car body for show purpose.
The 7 Colors include Red (R), Green (G), Blue (B), Yellow (G+R), Magenta (R+B), Cyan (B+G), White (R+G+B).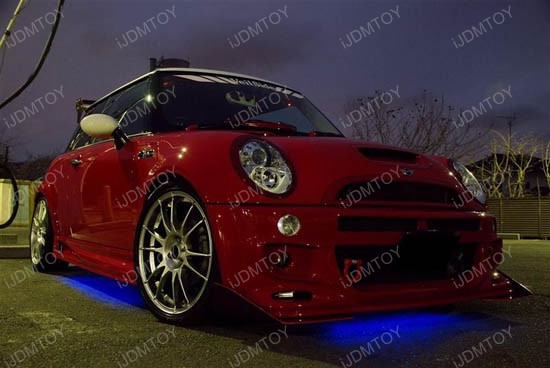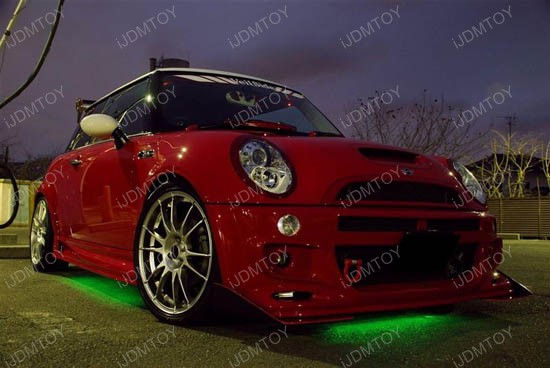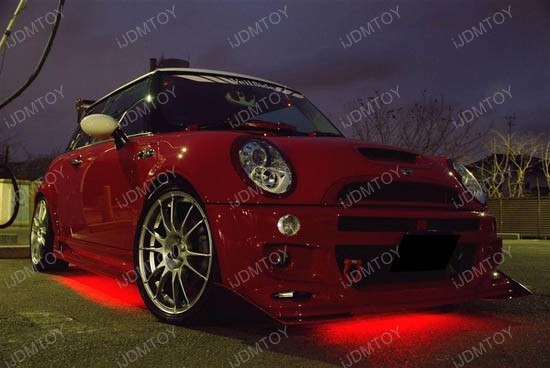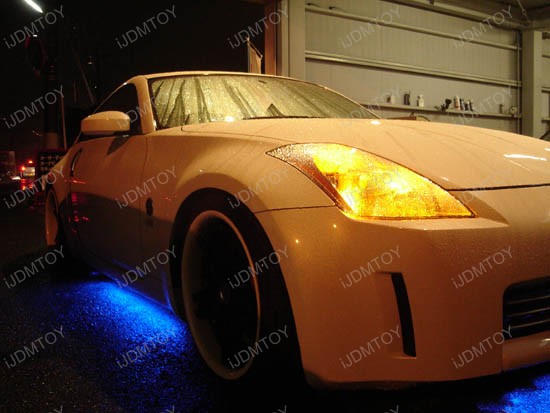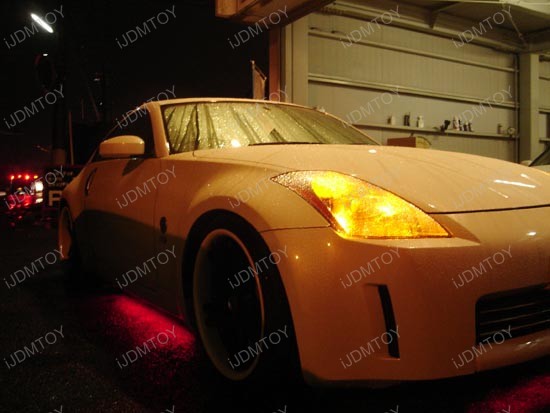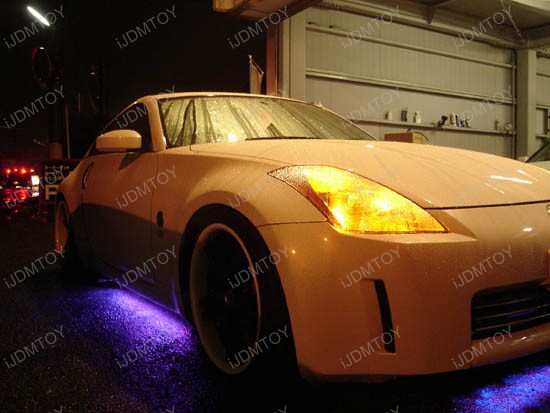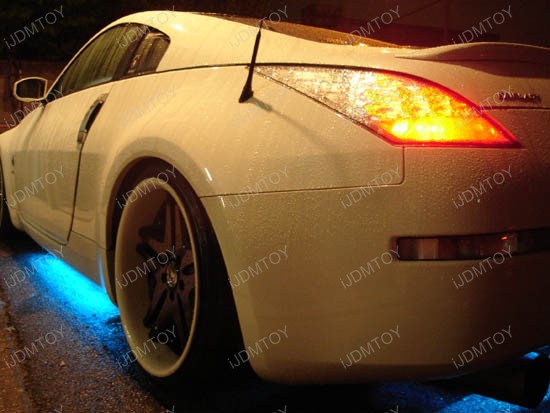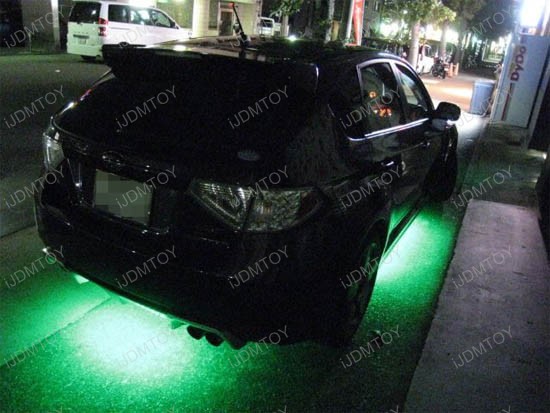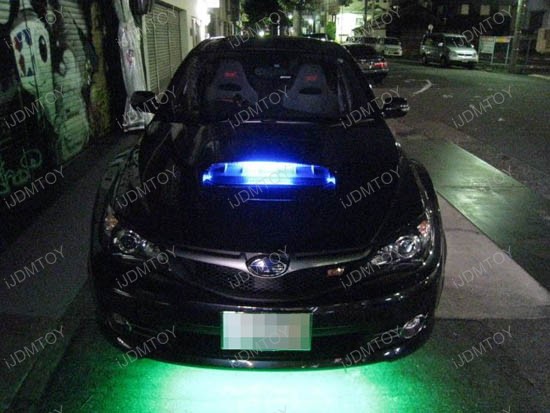 Leave a Comment
:7 color led underglow, blue underbody, blue underglow, car under glow, led neon, led under car, led underbody kits, LED underbody lights, led underbody neon, multi color led, Red underglow, under car kits, underbody lighting, underbody Neon lighting, undercar lighting, underglow LED, underglow neon
more...
Visit our friends!
A few highly recommended friends...
Archives
All entries, chronologically...