Tag: LED work lights
by iJDMTOY on Nov.08, 2013, under LED & HID News and Updates
SEMA is not all about the car builds and new car releases, it's also about consumer product demonstrations and new products for enthusiasts. We at iJDMTOY have a keen eye on lights and especially LED lights; we saw quite a bit of LED products on cars that we thought we'd share with everyone! We saw LED angel eyes on other cars besides BMW's, LED work lights, and other similar lights we carry at our store; we'll share these photos to give you an idea of what you can accomplish with similar lights that we carry.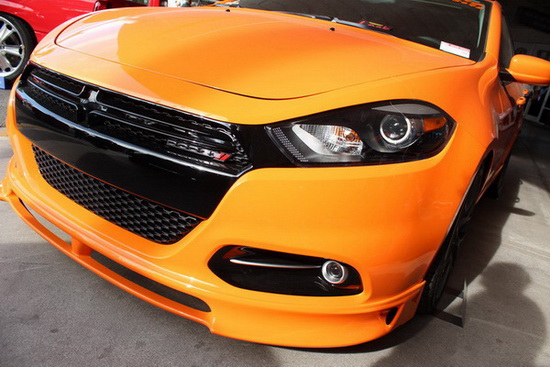 To start off, there are the angel eyes. There were a lot of LED angel eye lights on cars at SEMA that originally did not have them. It just goes to show you how cool these lights look on almost any vehicle out there. We are far from the old CCFL halo ring days of yesteryear and have now upgraded to brighter and better LED alternatives.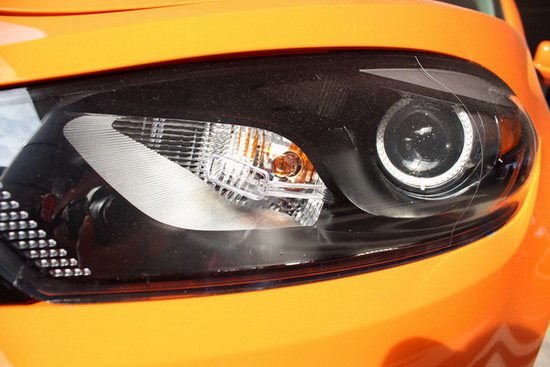 Since not every headlight is the same size so there are multiple LED ring sizes available that can be purchased. For example, larger headlights like on this Chevrolet Camaro require rings that are much larger than say a Honda Civic would.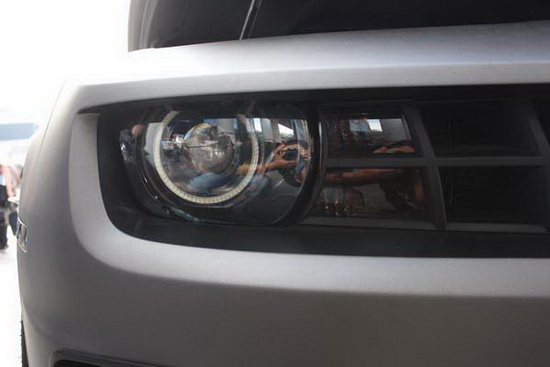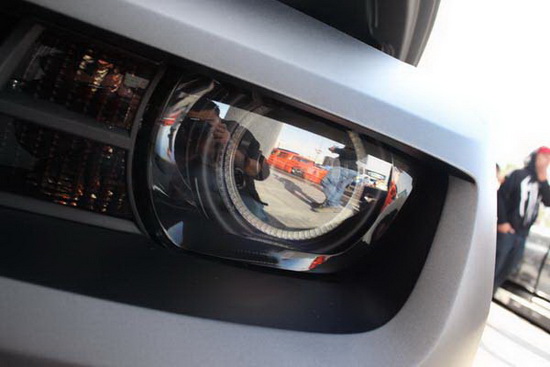 One more example would this BMW. But most BMWs already come with angel eyes though, right? Yes, while this is true, the factory angel eye design is poor and does not allow the entire ring to be lit up evenly in most cases. This owner decided to put actual LED rings on top of his existing halo rings to create a better look for his car.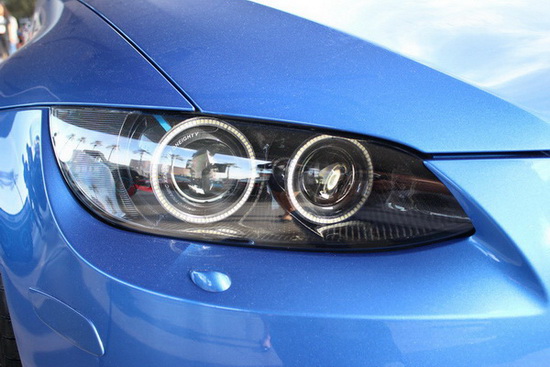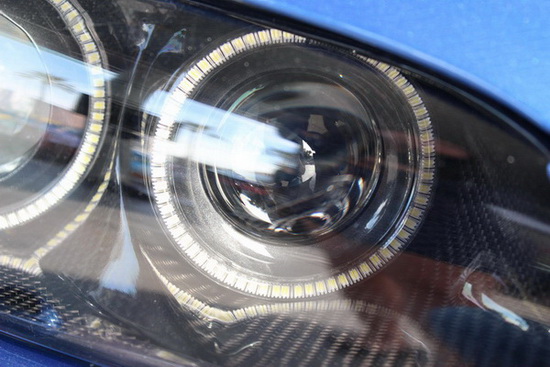 We'll step away from the passenger car style and jump right into the off-road scene for a bit to show the LED work lights we saw on many off-road car builds. While you're out in the desert, mud, or harsh terrain, regular city lights may not be enough light for safety issues. This is where high-output LED work bars and lights come into play.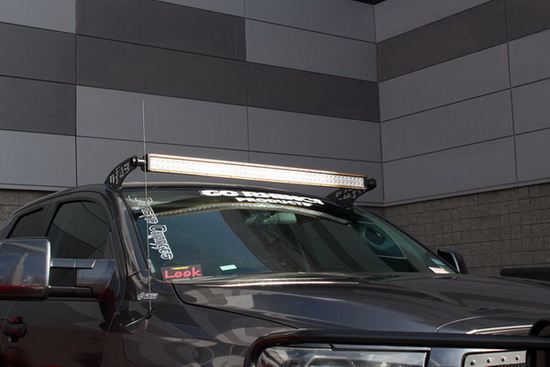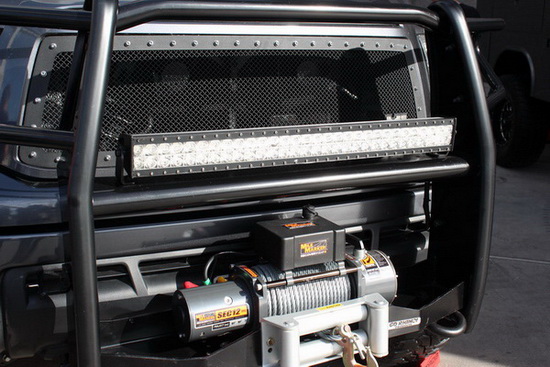 Since LED work lights consume such a low amount of electricity, but produce a high output they are ideal for off-road vehicles that have other accessories such as winches, radios, and other important electronic equipment.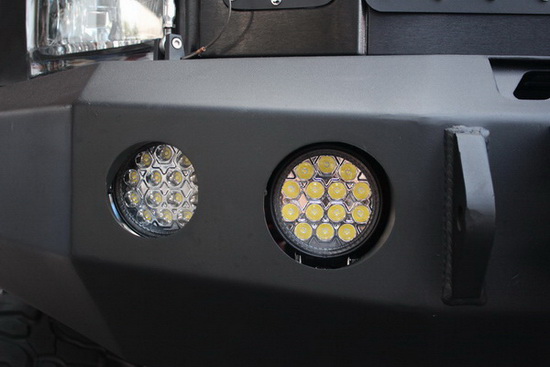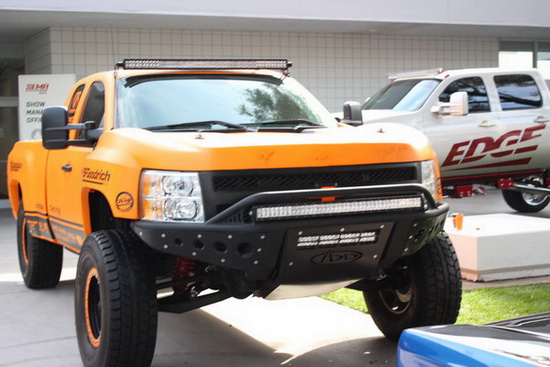 While we passed by luxury car builds, we spotted a similar looking LED setup that we sell on this Lexus GS350 with a particularly aggressive front bumper. The LED lights are arranged in an "L-shaped" pattern that can be achieved with our very similar 10 piece Flexible LED DRL kit on our website. Many of these lights are custom type projects so it's not a direct replacement of any kind.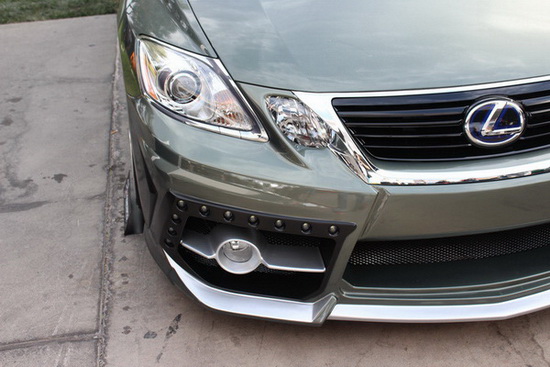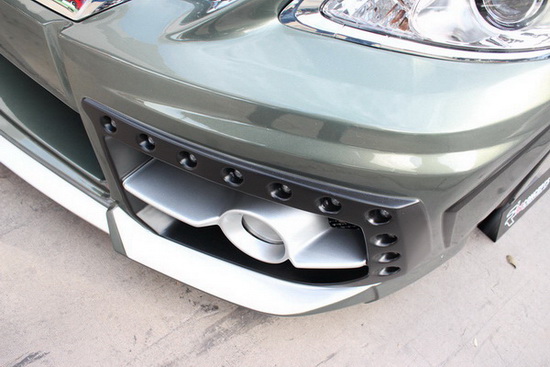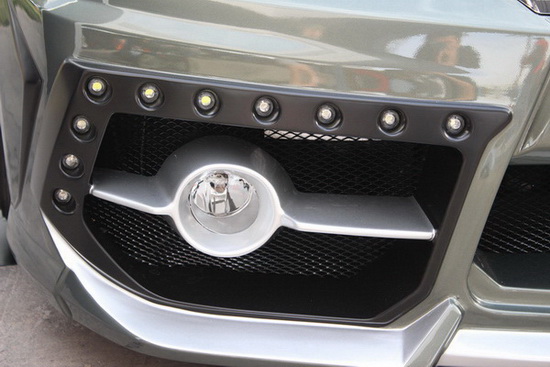 Leave a Comment
:2013 auto show, 2013 SEMA show, 2013 Vegas auto show, angel eyes, car show 2013, Flexible LED DRL, Flexible LED DRL kit, halo ring, LED angel eye lights, led angel eyes, LED DRL, led drl kit, led lights, LED ring, LED rings, LED work bars, LED work lights
more...
by iJDMTOY on Apr.25, 2012, under LED & HID News and Updates
Something you need to know about worklight
Any work environment – regardless how remote in location – need to have functional and energy efficient light systems. There is a variety of work lights, and light bulbs too, all coming together to liven up your day and night and productivity levels. This may appear quite unimportant and trival, but it actually is pretty important when you actually need it indeed. Your crews might not have the work done if your lighting system sucks!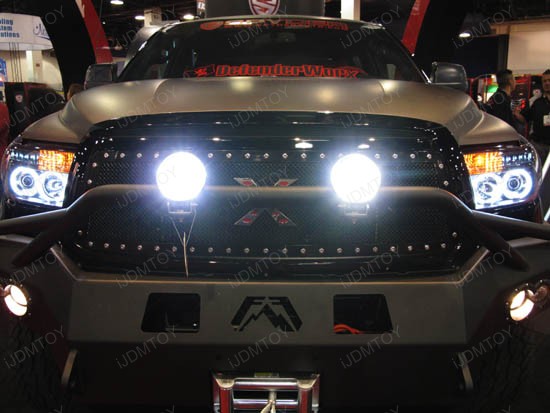 The Recommended Choice: LED Work Lights

If you are looking for some most energy efficient work lights, they have to come with high power LED's. These LED work lights can last for as a minimum four times longer than your typical fluorescent or incandescent work lamps. Being simple in design, these LED work light generates a lot less heat compared to other types and UV rays are not released either. This will help to account for the fact that they need very little maintaining for the reason that of their 'sun-like' longevity.
Hence when using high power LED lights for LED work light, it make the conventional work light brighter yet more power saving.
Here are some comparison
• 15W high power LED work light has 1275 lumen vs. the same price Halogen work light's only 700 lumen lighting output
• 18W high power LED work light has 1500 lumen vs. the same price Halogen work light's only 700 lumen lighting output
• 27W high power LED work light has 2300 lumen vs. the same price Halogen work light's only 700 lumen lighting output
Features
• 2x brighter than halogen work light
• Beam pattern: wide flood beam
• Anti-break lens
• Compatible with both 12V and 24V vehicles
• High-impact metal housing with stainless steel hardware
• Vibration-dampened mounting bracket
• Hardwired leads with stripped-wire pigtail
• Working temperature: below 140F
• Waterproof sealed to IP67
• Excellent for ATV, Project Vehicles, Jeep, SUV, Excavators, Wheel Loaders, Truck, Tractor and any vehicles or heavy equipments, etc.
Leave a Comment
:car lights, car work light, high power led, LED bulbs, led lights, LED work lights, LED worklight
more...
Visit our friends!
A few highly recommended friends...
Archives
All entries, chronologically...