We've seen small LED strips or bulbs used by Audi, BMW and Mercedes as turn signals, running lights and fog lights during the past couple of years. Last year, Mercedes pioneered the use of LED by introducing full-LED headlamps for the 2012 Mercedes CLS550. The LED bulbs will last longer and make better use of the vehicle's energy.
If your drive a 2008 model, with our LED bulbs, you can also get a full LED headlamps. One of our customer installed a 20″ SMD LED Strip Lights for his 2008 Mercedes CLS550. The LED strip matches perfectly with the HID and lights up your ride. 
The LED strip is a plug n play product: It's ultra thin and can be easily insert in between the gap of the headlight lamp and the bumper. The strip is self-adhesive and cuttable every 3 LED bulbs.
This LED strip lights is also perfect for Audi A4 giving your car the same effects as the Audi Style LED and can be used as LED daytime running lights.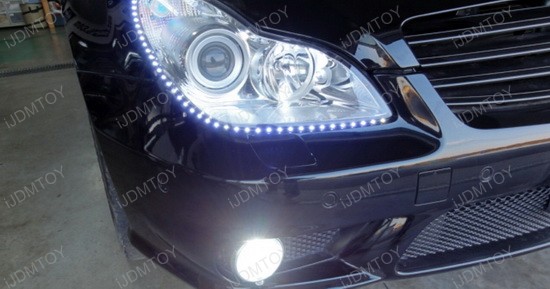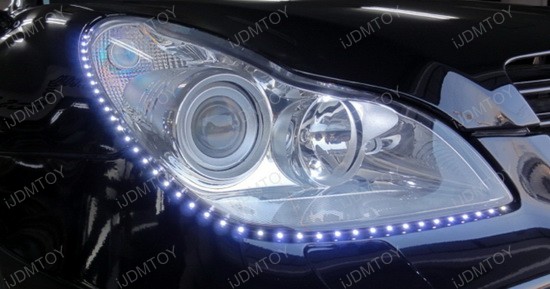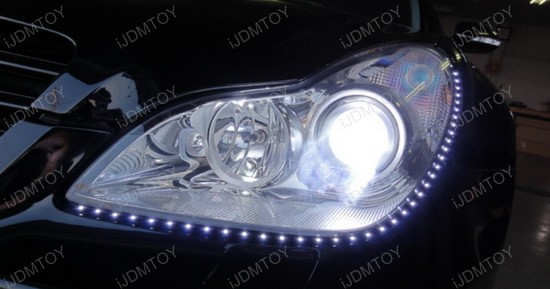 Check out the LED strip lights page for more product information.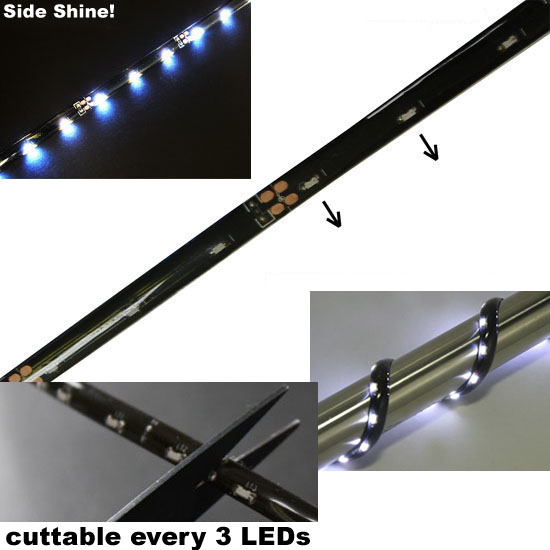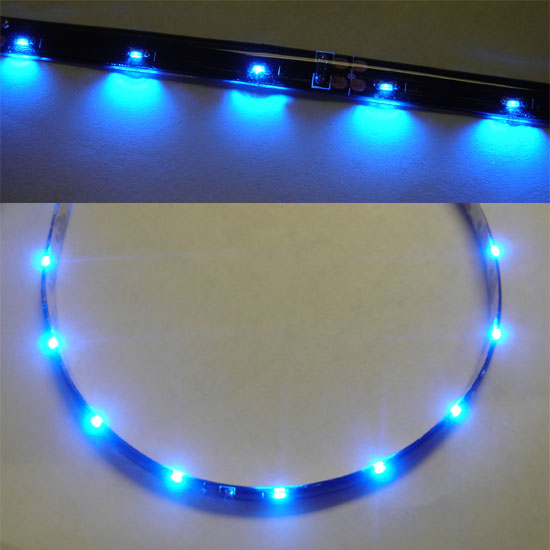 iJDMTOY.com is offering a spring break deal: 10% off for orders over $50 and free shipping over $100.
Offer ends in a week. Order Now!
Brought to you by www.iJDMTOY.com, the one and only one automotive accessories store for all your Car LED Lights.