The owner of this nice 2010 BMW X5 wanted to fresh up the appearance of his ride and picked the Xenon White 9-LED DRL Kit from iJDMTOY. The new BMW LED Day Light provides a great modification that has been specifically designed to be fitted in between the front bumper and make your car look just like the newest European luxury vehicles such as Audi A5, Q7; Porsche Cayenne, Carrera; 2010 and up Mercedes E Class.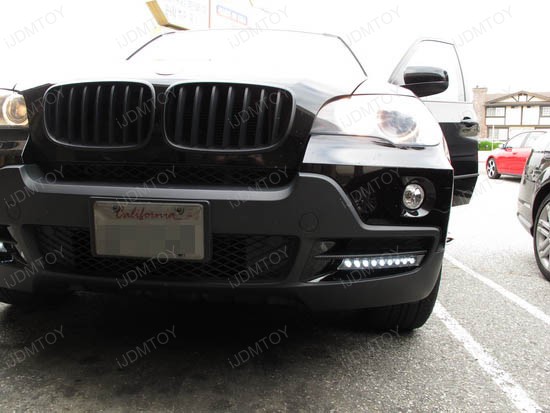 So, if you have already upgraded your headlights with HID kits, then this 9-LED DRL Kit is a perfect addon that improves vehicle visibility when operating on the road and besides the safety improvement, it looks hot! The new slim and modern appearance fits many vehicles that have enough space under the bumper just like the featured 2010 BMW X5, X6, BMW E90/E92 328i/335i/M3, Infiniti G35/G37, etc, but before purchasing, please make sure the space in between the bumper is long and wide enough for this LED Daytime Running Light (DRL) lamp to fit.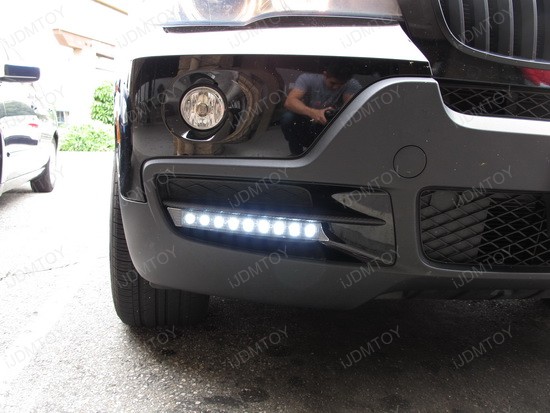 This 9-LED DRL Kit comes with the wiring harness for easy installation. It take about 20 minutes for a non-experienced car enthusiast to put these bad boys in action. All you have to do is take off the grill plastic piece and mount the LED Daytime Running Light in between the grill plastic gap or wherever you like and secure it with screws or 3M tape. If the LED Driving Light Lamp is a little bit too long, you can trim off the clear plastic edge on each side. Put it back and do the same with the other lamp. Run the wires and tap them into sidemarker or parking lights wires. Take a few steps back and enjoy the sleek new look! That's it, the whole thing should take you less than 20 minutes.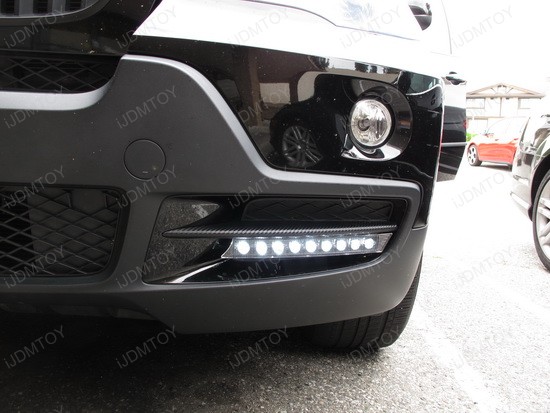 If you like the BMW LED Day Light kit on this 2010 BMW X5, then think about pampering your beloved car with a brand new set of very bright during day and night DRL. What's for sure, you'll get a lot of great comments from people, because your car will stand out.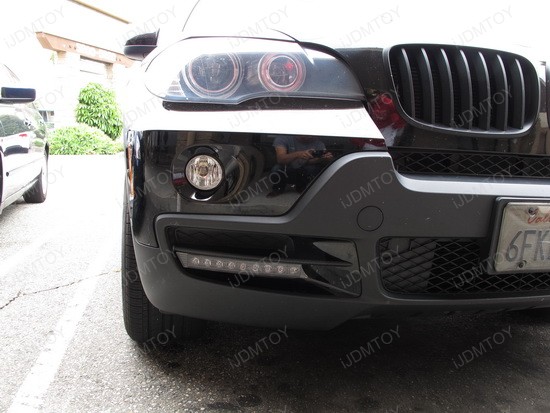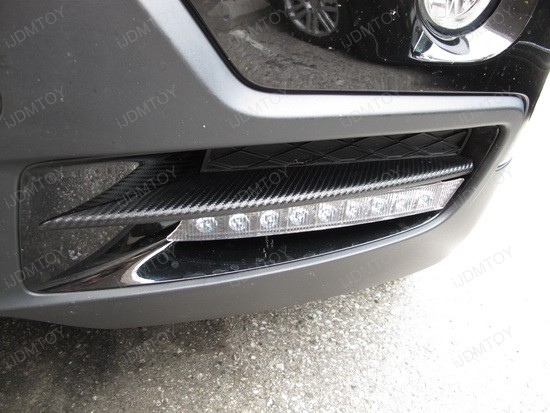 Brought to you by iJDMTOY.com, the expert for your Car LED. Follow us on Facebook for exclusive promo codes.