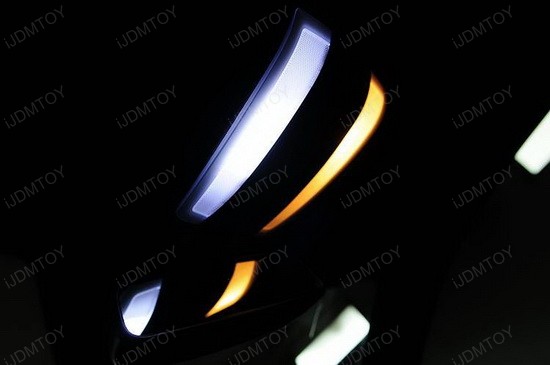 Today's featured 2008 Mercedes W204 C Class got a very nice upgrade – the Mercedes LED interior package from iJDMTOY. Remember the stock dull yellowish lights? Remember the times when you were looking for your keys and ended up staring in the dark instead? Well, these times are over with this awesome light blasting Mercedes LED interior pack!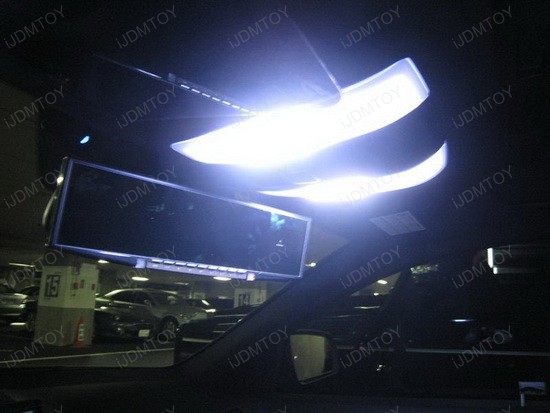 Look at the pictures and check out the obvious difference between the OEM and LED panels of that Mercedes C350. Thanks to the super bright 128-SMD LED bulbs this great product is up to 5 times brighter than stock interior panels. What's more, the Mercedes LED interior set is designed completely error free! This means simply plug and play lights, with no modification needed, no dealing with wires, no cutting. The LED panel lights have exactly the shape as the interior dome light lamps and perfect fitting to maximize the lighting output.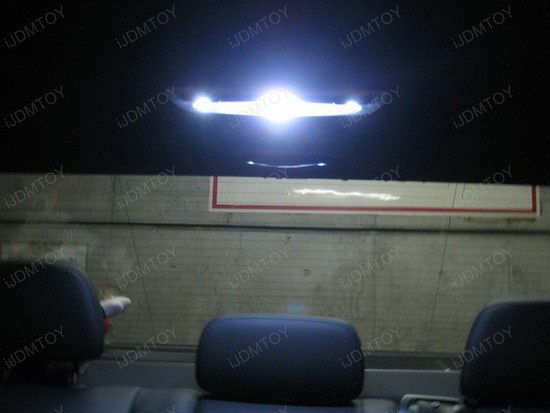 iJDMTOY offers everything – the super bright set is designed for 2008 and up Mercedes W204 C Class including C250 C300 C350 and C63 AMG and includes 2 pieces 42-SMD Exact Fit LED panel lights for front map lights, 1 piece 24-SMD Exact Fit LED panel light for center dome light and 2 pieces 10-SMD T10 LED bulbs for rear dome lights. These shine in 6000k Xenon White and you feel like drowned in pure light. Ain't that a great solution for everyone who wants to spice up his ride and add some style and comfort?
This 2008 Mercedes W204 C Class is equipped with Mercedes LED interior set and has a very sleek look. The bright light will help you find even a needle in a haystack and you don't have to be tuning maniac to purchase the Mercedes LED interior lights package if you need just some comfort and style.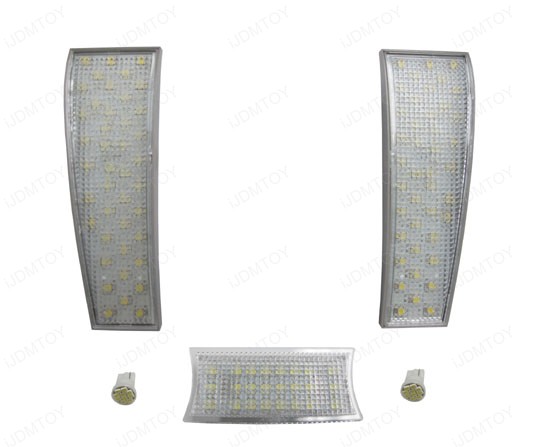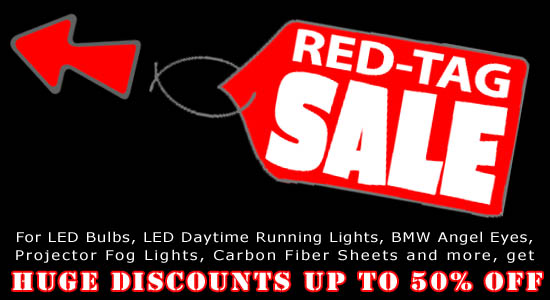 Red Tag Sale for New and existing iJDMTOY customers can save up to 50% OFF. Deal expires soon! Don't miss it!