Tag: mercedes style drl
by iJDMTOY on Jan.23, 2012, under LED & HID News and Updates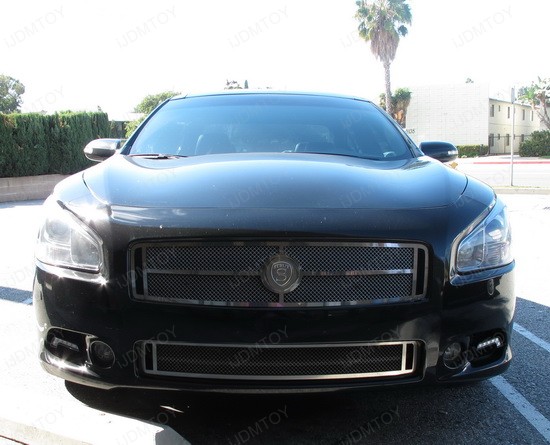 This particular 2009 Nissan Maxima has a pair of the famous Mercedes-Benz E-Class inspired L-Shape DRL and despite the fact it is a high-quality, well-stocked entry-level luxury sedan with an everyday badge, it sure looks better with such lighting addon. These Mercedes Style DRL add a touch of elegance to the pure, broad-shouldered aggression of the 2009 Nissan Maxima and give the vehicle nice and elegant LED look, thanks to the ultra-slim design.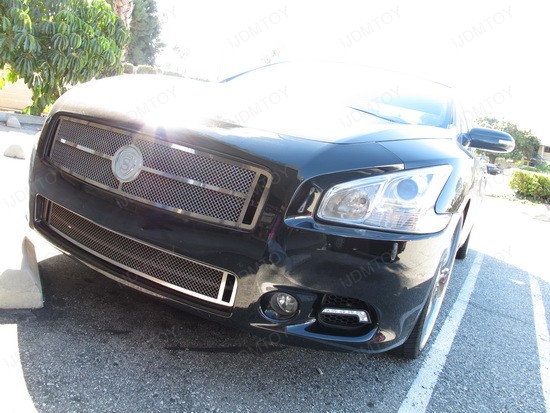 However, the most controversial styling element is found on the headlamps with their quirky trailing hook, and as it turned out, the L-Shape DRL kit is a perfect match to the HID headlights. As you can see, this kind of LED Daytime Running Lights is mounted in between the lower bumper grill of the Maxima, just like the OEM Mercedes-Benz E-Class LED Daytime Running Lights. But if you don't own a 2009 Nissan Maxima, don't worry, because these bad boys can be easily mounted for any cars, SUVs or trucks. They are equipped with 6 high-powered super bright FLUX LED bulbs per lamp, which makes them nice and bright. This means extremely long lasting life, great look and increased safety.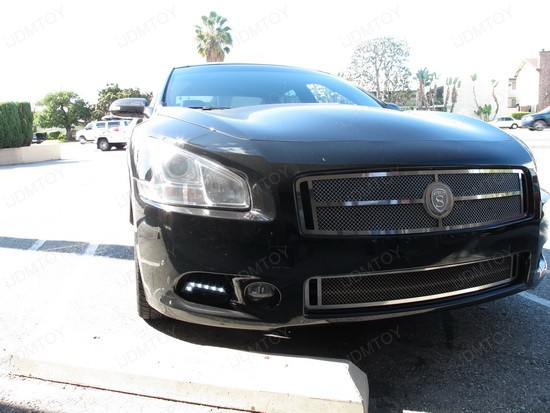 Installing these fancy lights is very easy and almost everybody will do it in no time. Since each LED Daytime Running Light Lamp comes with wiring and screws for easy installation, simply put the screws behind the LED DRL lamps against the lower bumper grille, tap the wires and that's it. These units can be wired to either the sidelight wiring or the ignition wiring depending on whether you want them to illuminate all the time the ignition is on or just when the sidelights are on – anyway, it's up to you.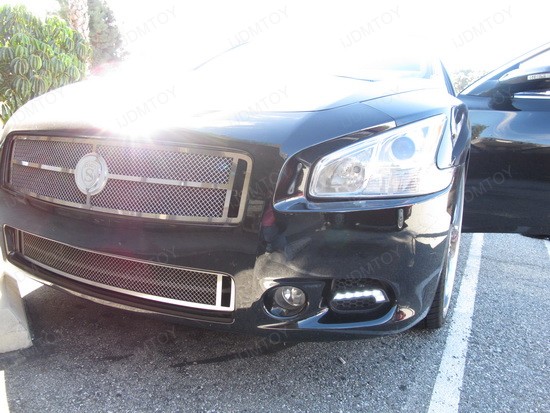 It seems the featured L-Shape DRL, installed on the 2009 Nissan Maxima, caused a real buzz across the automotive scene and became extremely popular mod. You don't have to spend a fortune on getting your car a trendy VIP look – you can do it just for a few bucks with these Mercedes Style DRL from iJDMTOY.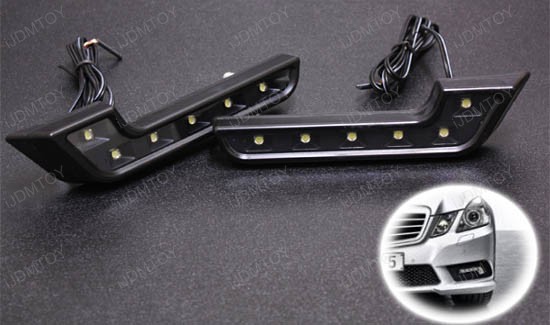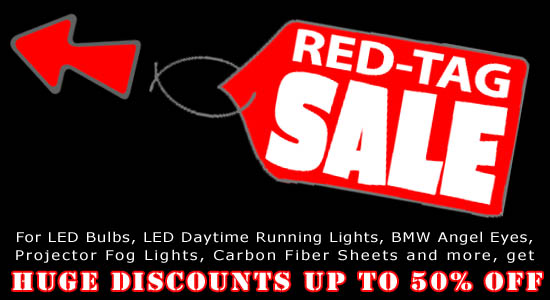 Red Tag Sale for New and existing iJDMTOY customers can save up to 50% OFF. Deal expires soon! Don't miss it!
Leave a Comment
:daytime running lights, DRL lights, L-Shape DRL, led daytime lights, LED Daytime Running Lights, LED Driving Lamp, LED DRL, led headlights, LED Running Lights, mercedes style drl, Nissan headlights, Nissan Maxima daytime lights, Nissan Maxima daytime running lights, Nissan Maxima Headlights, Nissan Maxima running lights, red tag sale
more...
by iJDMTOY on Sep.09, 2010, under LED & HID News and Updates
Introducing the all new iJDMTOY Mercedes-Benz Style High Power LED Daytime Running Lights Kit to be installed as grill lights or bumper lights as DRL driving lights.
The European style 5-LED daytime driving lights will give you the look of an authentic Mercedes-Benz E Class, S Class, or Porsche Carrera.
These high power LED DRL have a slim design and relay harness for easy wiring.
We took some pictures, here you go!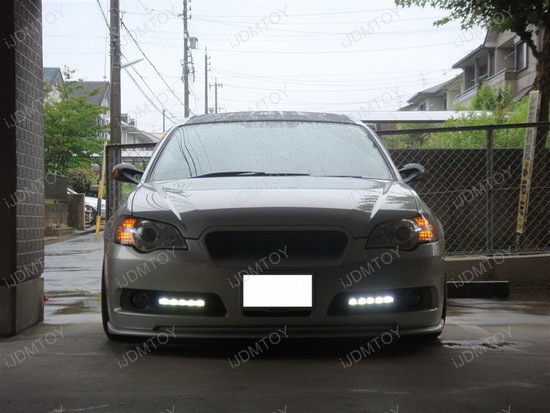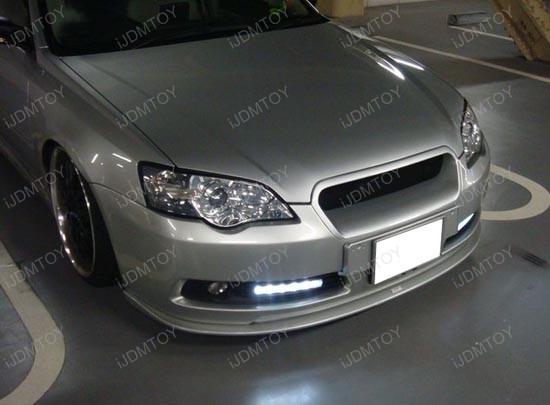 Featured product: Mercedes Style LED Daytime Running Lights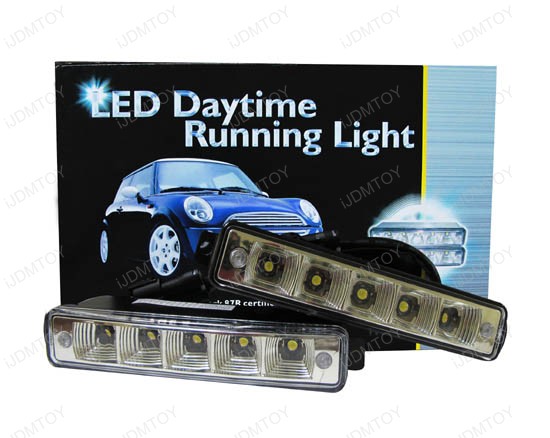 For more product pictures, please visit our Pictures and Video Gallery.
You can also find useful information on iJDMTOY Tech Support, Installation and DIY Guides as well.
Brought to you by iJDMTOY.com, the one stop store for all your Super Bright LED Car Light needs.
Leave a Comment
:high power led, LED bulbs, led daytime driving lights, mercedes style drl, subaru daytime running lights, subaru led lights
more...
Visit our friends!
A few highly recommended friends...
Archives
All entries, chronologically...