Tag: Nissan GT-R
by iJDMTOY on Nov.07, 2013, under LED & HID News and Updates
Let's continue with part two of the SEMA show coverage this year.
Speaking of race cars, there is also this awesome Radical SR3 on display! This road legal race car that can be purchased (if you have deep pockets) and driven on the street as well. Check out those headlights; it seems to be some type of LED ring setup from what we can see.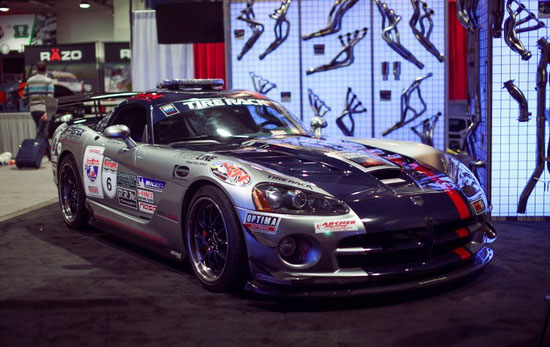 For our American muscle fans, we didn't forget about you either; this Tire Rack sponsored Chevrolet Corvette seems like it would be a beast on the curved roads of a race track.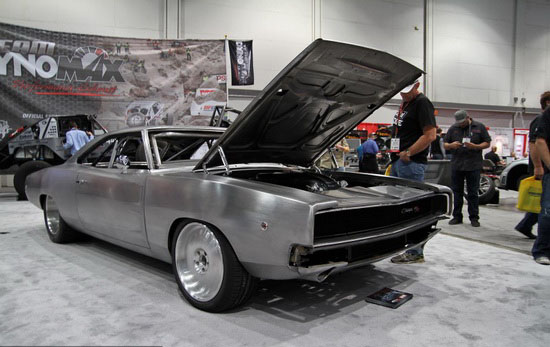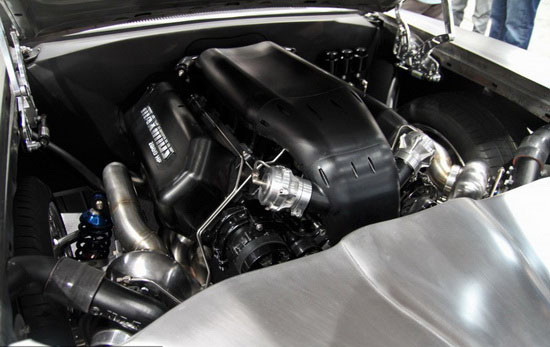 There is a countless amount of American muscle cars on display at SEMA and it would be difficult to compile all of them into one post so we'll hand pick the ones that stand out like this custom full metal body 1968 Dodge Charger built by Scott Spock Racing and Nelson Racing Engines. If a twin turbo 9.4 Hemi V8 doesn't get you excited, we don't know what will.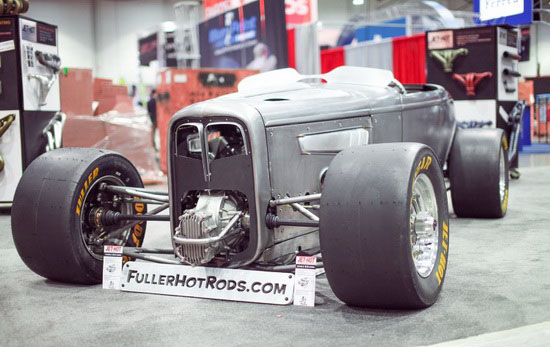 This 1932 Ford Roadster from Fuller Hot Rods is very unique; a custom all-wheel drive system powered by a 750 horsepower BOSS 429 big block motor. Custom work like this can't be left unappreciated.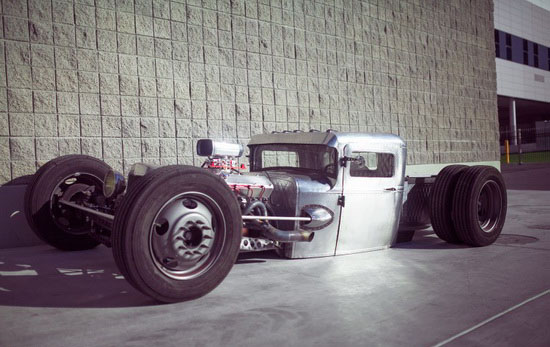 More hot rod and rat rod style builds like this sitting outside the convention walls. I wonder how this thing is even driven at that ride height. Custom modified vehicles are common at SEMA and are used to display the workmanship of many automotive shops around the country.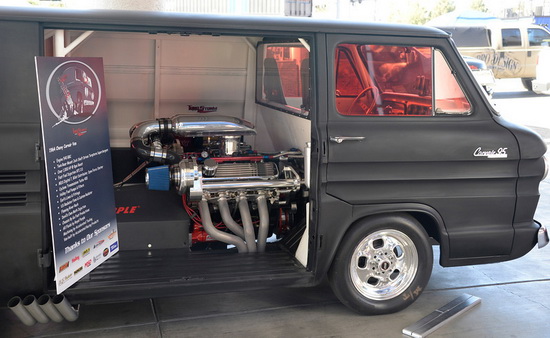 How about a Chevrolet Van with a supercharged V8 motor placed in the cargo area? Sure, if it's possible, then why not.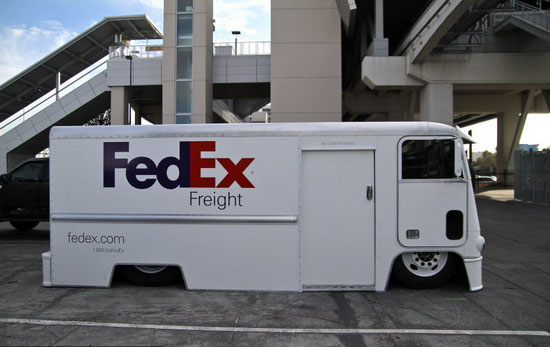 Or maybe you may want your packages delivered in a unique way with this slammed FedEx delivery truck.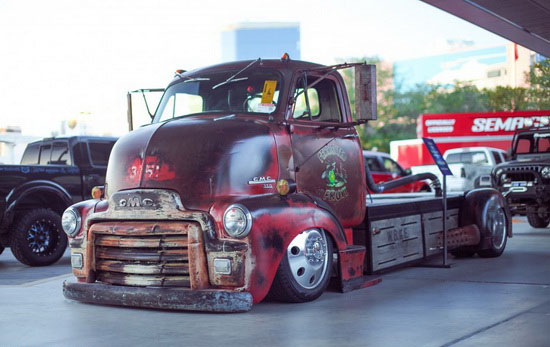 This old rustic old school GMC truck is raw and unrefined, but it's definitely a head turner.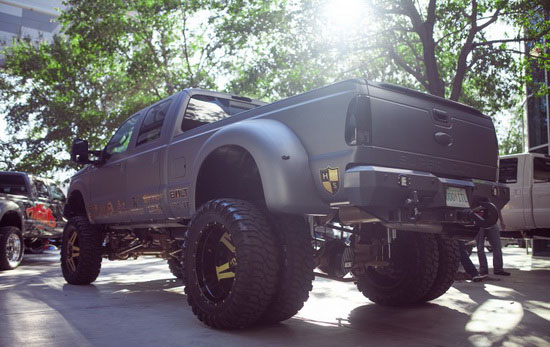 Modern lifted trucks like this matte black Ford Super-Duty dualie is on display outside with a variety of other lifted trucks. As we said earlier in the post, SEMA is filled with a variety of cars that appeal to all types of automotive enthusiasts so let's move onto the exotics!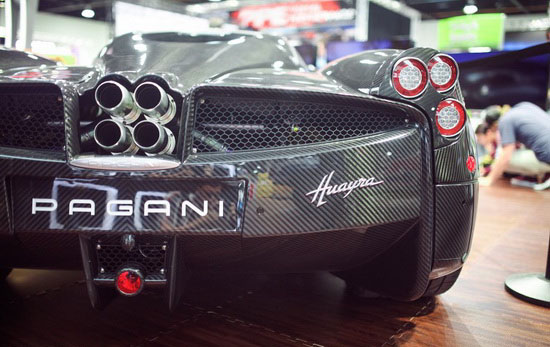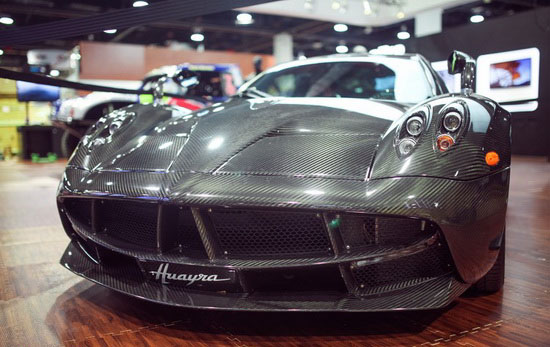 This Pagani Zonda Huayra is oozing with carbon fiber goodness and with a Mercedes-Benz AMG V12 Bi-turbo engine powering this thing, you may need a towel to wipe the drool off your face. Those Italians sure know how to build an exotic super car.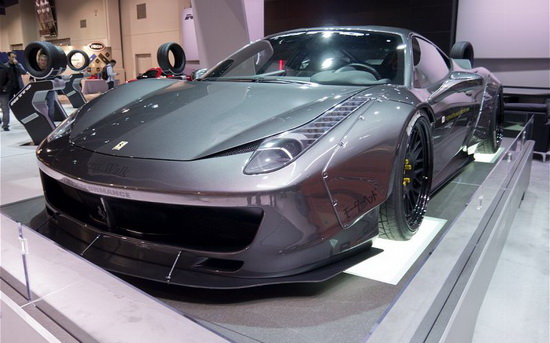 The Liberty Walk Ferrari 458 Italia makes us speechless at how amazing this car looks like.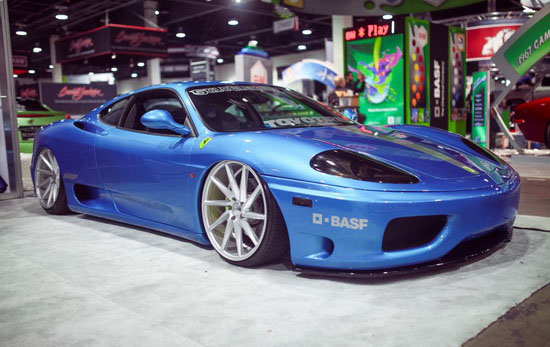 Here we have what looks to be a modified Ferrari F430 on air suspension which allows it to achieve this extremely low vehicle height. SEMA is always about new products and trends that are floating and evolving in the automotive industry and we'll give you a preview based on the pictures we saw.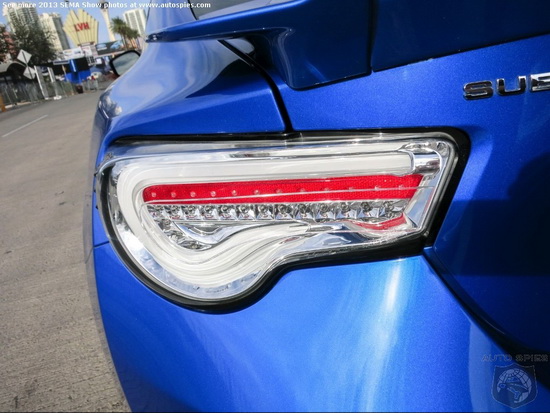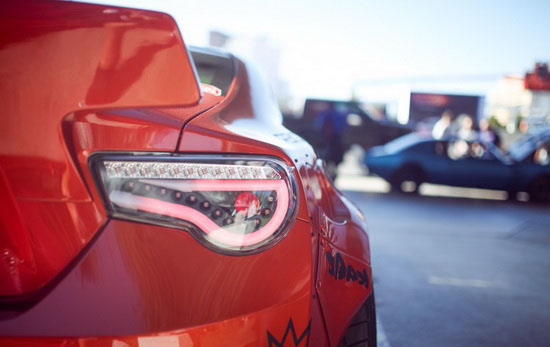 LED tail lights seem to be a common replacement item for most Subaru BR-Z and Scion FR-S owners; an aesthetic and functional upgrade that looks and performs well.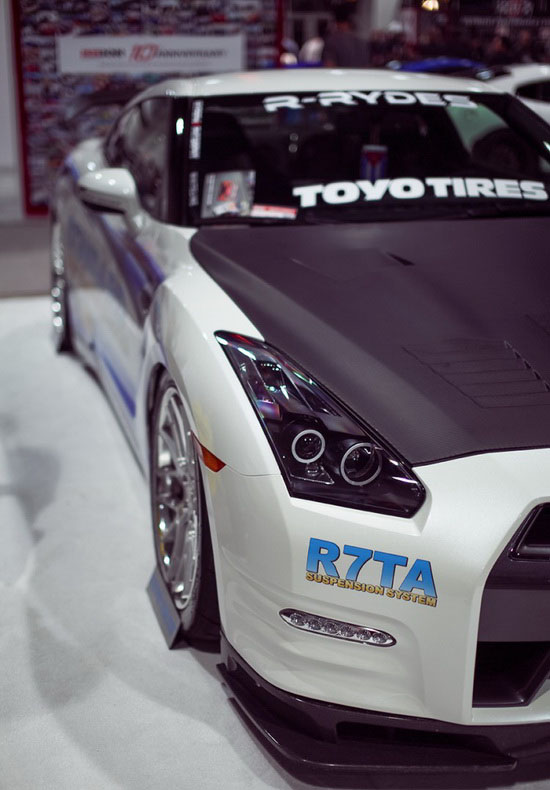 Leave a Comment
:automotive enthusiasts, automotive LED, Carbon Fiber, Dodge Charger, FedEx delivery truck, Ferrari 458, Ford Roadster, led lights, LED ring, led tail lights, Mercedes-Benz AMG, Nissan GT-R, SEMA show in Las Vegas, super car
more...
by iJDMTOY on Nov.17, 2011, under LED & HID News and Updates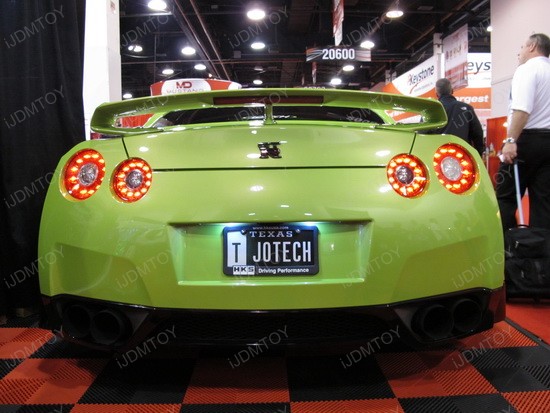 Jotech JB2 Motorsports presented Stage 4 Nissan GT-R on this year's SEMA Show, and as you will see, these guys really pay attention to the details. It seems that LED License Plate Lights are very trendy these days, and I found them installed on this lambo green 942 HP GT-R show car. As you see, these LED bulbs are very bright – they are clearly visible in daytime and the xenon white color gives a nice look to this ride.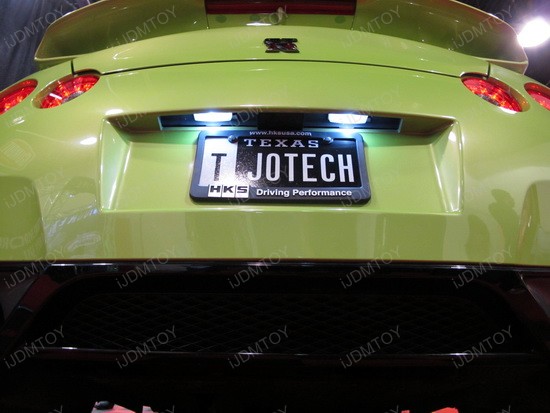 Many other tuners presented powerful and stylish performance cars, but Jotech JB2 Motorsports really made an impression with these elegant LED License Plate Lights. And as it turned out, that wasn't everything – the Texas tuner used the same 5-SMD JB2 168 LED bulbs for the parking lights, too. Such combination is really awesome, as it gives the car that small touch of style, which takes the whole vehicle one level up.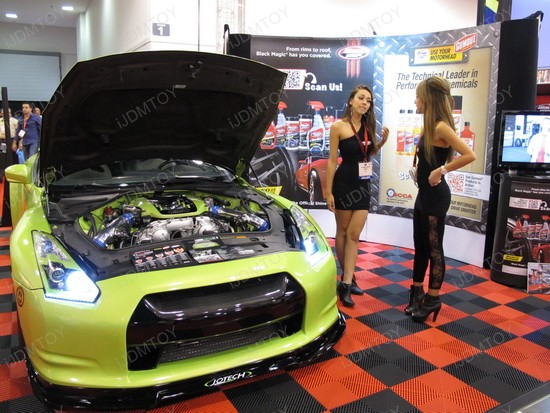 Having Stage 4 Nissan GT-R tuned by Jotech JB2 Motorsports is not the most likely thing to happen to me, but I don't need the extensive tuning knowledge and capabilities of a world-class tuner like Kenny Tran with his 14 years of racing and tuning experience to get myself a pair of 5-SMD JB2 168 LED bulbs. The same top-quality LED product can be found at JDM Toy store. These bulbs are perfect for car interior lights, door courtesy lights, license plate lights, parking lights or backup reverse lights.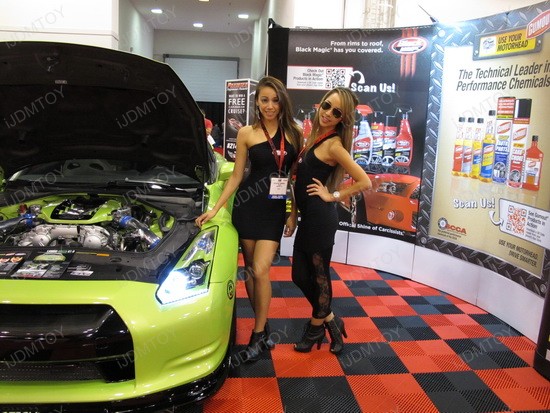 One thing is for sure – Jotech JB2 Motorsport is a world-class tuner shop, which works with top-quality products and when these guys think that some modification is necessary, they install it. This also applies to the presented performance show car Nissan GT-R. I just gave you a hint how to get yourself a pair of JB2 168 LED bulbs for your ride.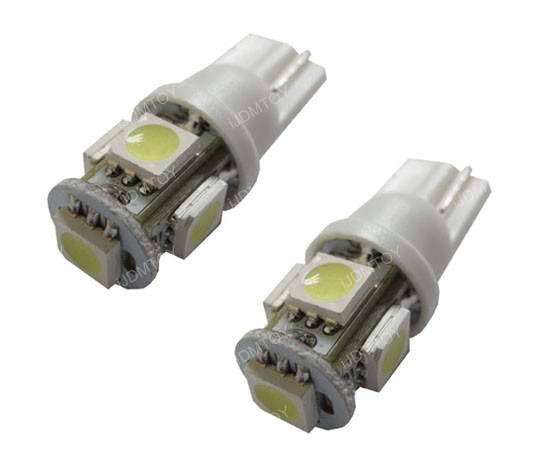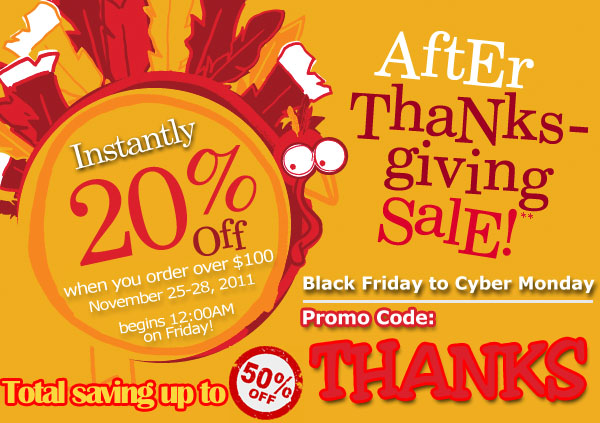 After Thanksgiving Sale – save 20% Off when you order over $100 from November 25-28, 2011 at iJDMTOY.com, the Car LED expert.
Leave a Comment
:Autoshow, black friday, cyber monday, JB2, JB2 168 LED bulbs, Las Vegas, LED license plate lights, Nissan GT-R, SEMA show, thanksgiving
more...
Visit our friends!
A few highly recommended friends...
Archives
All entries, chronologically...