Recently, a customer purchased a pair of LED license plate lights on his new 2010 Toyota Prius. The LED bulbs look great and use up to 80% less energy. The color range of LED bulbs at iJDMTOY are usually 6000K. Notice the color difference from the stock filament bulbs and the color of the energy efficient xenon white LED bulbs.
Like HIDs our LED bulbs are intended to match the higher color ranges that offer a whiter light. Also like HID's, our LED bulbs are much more efficient in using energy to generate light. HID light bulbs are one of the most efficient technologies is generating light. You can see some HID bulbs here, typically used for headlights or fog lights on automobiles.
If you want to start saving energy, going more efficient, or looking for brighter light, go for LED. An easy step is to upgrade license plate lights using LED bulbs. We offer a variety of LED lights available for license plate application. You can choose our 5-SMD 5050 chip LED bulbs made with Cree electronics as on this Prius. Or find one to your fitting with an assortment of LED license plate lights featured on our website.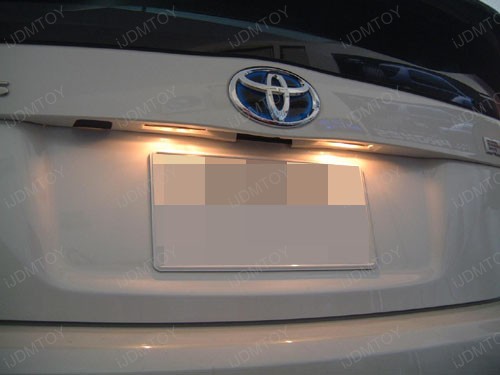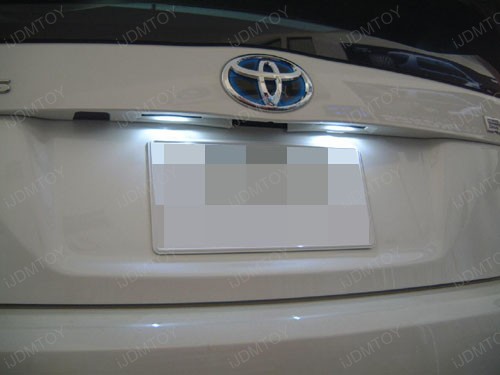 Featured product: 5-SMD T10 LED light bulbs available in white or blue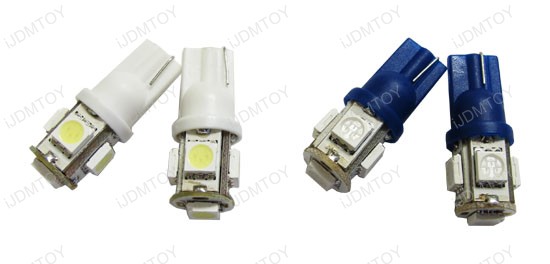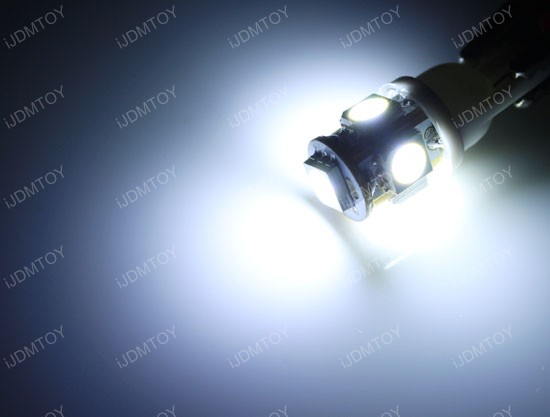 For more product pictures, please visit our Pictures and Video Gallery.
You can also find useful information on iJDMTOY Tech Support, Installation and DIY Guides as well.
Brought to you by iJDMTOY.com, the one stop store for all your Super Bright LED Car Light needs.