The featured 2013 Chrysler 300 can really grab your attention when the turn signal lights start blinking with the super-cool PSY24W LED bulbs. But before we proceed further with reviewing this awesome product, let's pay some attention to the headlights. The jeweled C-shaped LEDs give the Chrysler 300 a distinctive, confident look, previously only seen in European luxury cars. And these PSY24W LED Turn Signal Lights are perfect addition to the whole headlight design conception.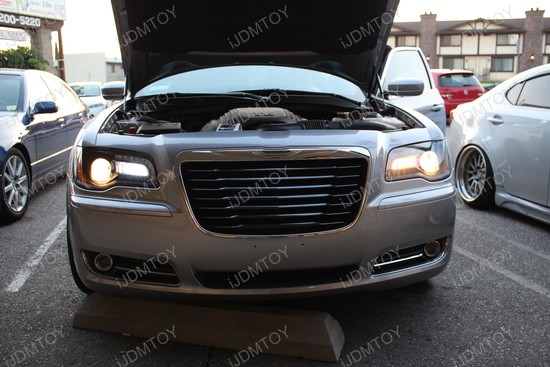 Each bulb has 18 pieces super brighter 3-chip 5050 SMD LED lights and amazing lighting output. The lifespan is extremely long – about 20000 working hours and probably one of the best things is that these LED bulbs have built-in Canbus – directly plug and play, no error message on dashboard and no hyper flash problem. The PSY24W LED bulbs in action are fantastic and you can convince yourself just by looking at the pictures of this 2013 Chrysler 300. You can also pick from two colors – Xenon White and Amber Yellow to match your style.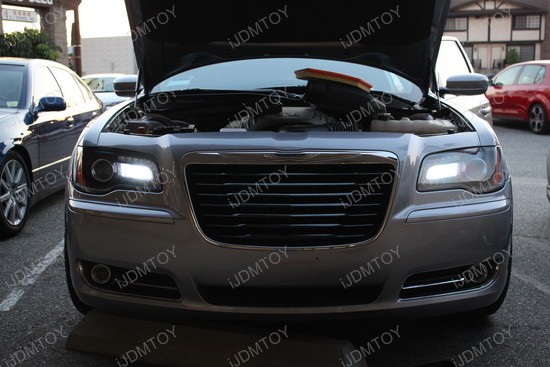 Anyway, all you have to do if you wish to increase the light output of your turn signals for enhanced safety and style is to get a pair of these amazing LEDs from iJDMTOY. Thanks to the genius design, these bulbs will perfectly replace vehicle's original equipment and what's more – no modifications are needed. Just plug out the stock bulbs and replace them with the new PSY24W LED bulbs. They will also fit the 2009-2012 Volkswagen EOS, 2010-2012 Volkswagen Golf/GTi (MK6), 2011-2012 Volkswagen Jetta Space Wagon, 2011-2012 Volkswagen Tiguan and 2010-2012 Volkswagen Touareg.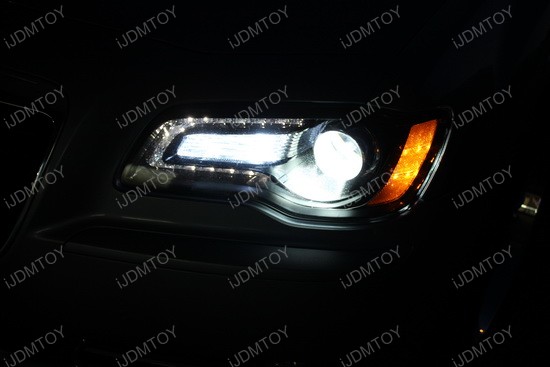 2013 Chrysler 300 – the car that has more doodads than you can shake a stick at, still has a few things that could be improved and one of them is upgrading the Turn Signal lights with the PSY24W LED bulbs from iJDMTOY. For just a few bucks you'll make your car stand out from the rest and transform it into a real head-turner.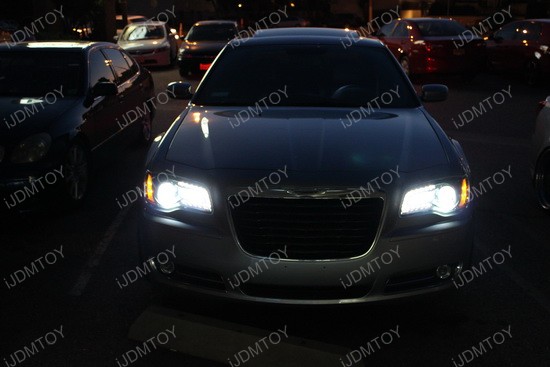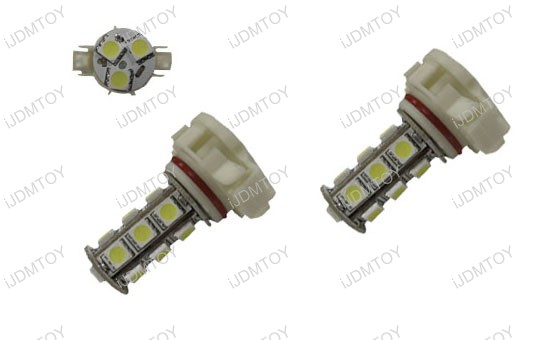 Brought to you by iJDMTOY.com, the expert for your Car LED. Follow us on Facebook for exclusive promo codes.