Tag: replacement bulbs
by iJDMTOY on Nov.06, 2013, under LED & HID News and Updates
The parking lights are the small miniature lights that are also on with the low beam headlights at night, they serve as lights to be left on while parking (hence the name) and to provide positioning details of the car in the case of the headlight burning out. While they serve the same purpose one every vehicle, the names may differ from make to make; for example the Mercedes-Benz vehicles has them positioned on top of the headlights so it is called an "eyelid light". Normally, these are regular incandescent halogen bulbs so they produce a yellow glow. This is an eye sore; especially for a Mercedes that comes with factory HID headlights which are bright white. Our LED replacement bulbs for the eyelids are the perfect solution to this problem.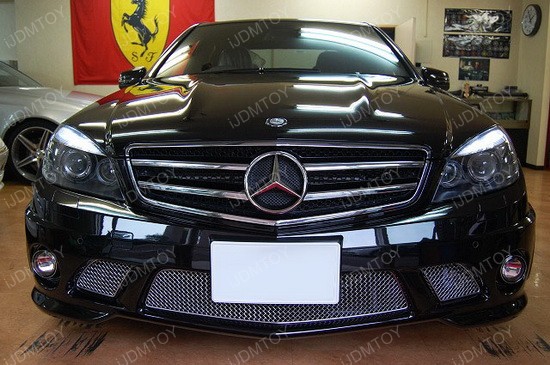 The Mercedes W204 LED eyelid lights we carry are 100% plug and play so no modification is required for installation. The factory size for this W204 C63 AMG is a W5W, otherwise known as 2825/168/194; our 24-SMD 1210 T10 LED Replacement Bulbs are the perfect choice for this application. While these bulbs are slightly longer than the factory bulb so they may not fit in every housing, they fit perfectly in this Mercedes-Benz. These error free LED eyelid lights are very easy to install and works for many other Mercedes-Benz vehicles such as the 2005 E500, 2006 SLK350, and 2008 CLS500.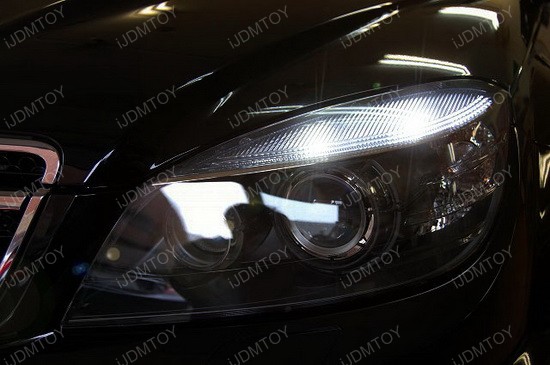 The built-in resistors on the LED bulb make these error free so they do not flicker or cause any error messages to appear on the dash to state that the bulb has burned out. The color is 6000K Xenon White so it is a perfect match for many of our other LED light. While these were tested on a Mercedes-Benz C63 AMG, it should also work for many other vehicles that can fit this and require error free bulbs. At 1.43" in length, these are about 1" longer than the traditional T10 bulb you would find on these vehicles so please make sure confirm these will inside the housing before purchasing.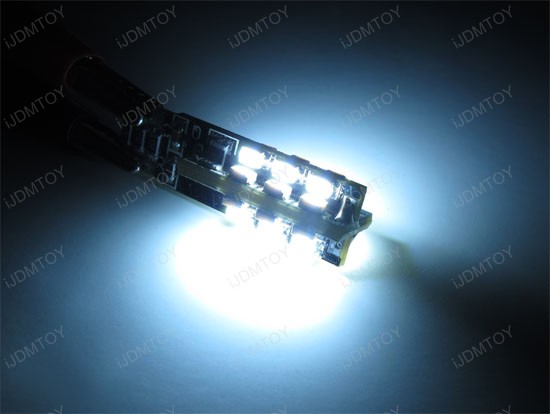 Brought to you by iJDMTOY.com, the expert for your Car LED. Follow us on Facebook for exclusive promo codes.
Leave a Comment
:error free bulbs, Error Free LED, Error Free LED Eyelid Lights, eyelid light, hid headlights, led bulb, LED eyelid lights, led light, led replacement, LED replacement bulbs, low beam headlights, Mercedes w204 led, Mercedes W204 LED Eyelid, parking lights, replacement bulbs, t10 bulb, T10 LED
more...
by iJDMTOY on Oct.31, 2013, under LED & HID News and Updates
For such an expensive luxury vehicle, one would assume that the fog lights would be more than just regular incandescent halogen bulbs. While it is generally accepted that yellow fog lights help with visibility in less than desirable conditions, they are also not the prettiest looking items on the car at night; when you take into account that it may be also equipped with HID headlights and LED angel eyes which are all bright white in color. Our 50W H11 CREE LED fog light bulbs are the perfect solution to this dilemma.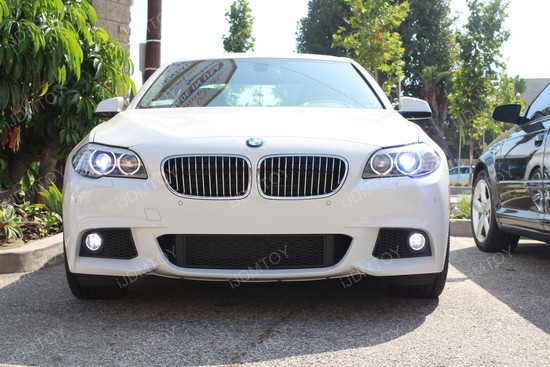 The H11 LED bulbs for fog lights for this BMW are the brightest direct replacement bulbs we carry. Each bulb operates at 10W, but has a maximum operating capacity of 50W. This is all thanks to the super bright CREE R4 XP-E LED diodes per bulb which have two CREE diodes on the top inside a 3x magnifying optical lens and eight CREE diodes on the side to provide light from all sides. These are available in 6000K Xenon White so they are ideal for matching similar range lights.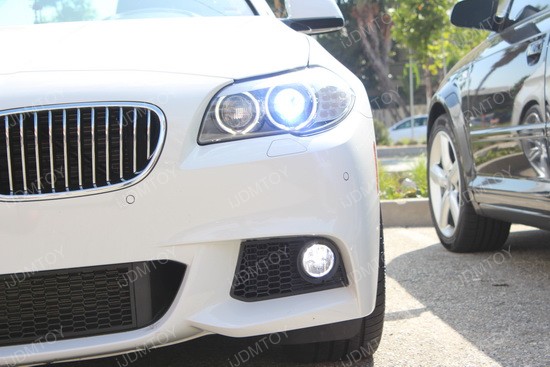 Please keep in mind that since this is used on a European vehicle, there will be error messages and flickering issues to deal with so because of that, we do recommend selecting the optional H11/H8 Error Free Decoder Wiring Kit along with the lights to be purchased together. Without the wiring kit, error messages and flickering may appear which are quite annoying to deal with. Avoid that frustration with the plug and play wiring adapters for these H11 CREE LED fog lights.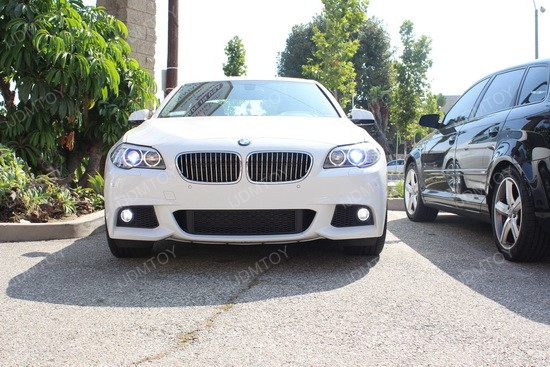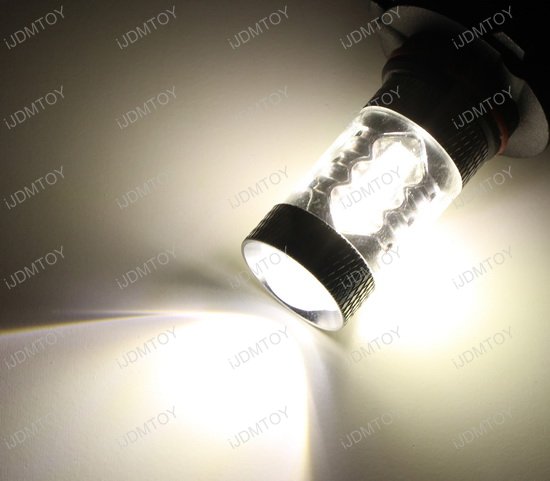 Brought to you by iJDMTOY.com, the expert for your Car LED. Follow us on Facebook for exclusive promo codes.
Leave a Comment
:50W H11 CREE LED, BMW 535i fog lights, CREE fog lights, Decoder Wiring Kit, direct replacement bulbs, Error Free Decoder, fog light bulbs, H11 CREE LED Fog Lights, H11 fog lights, H11 LED, H11 LED bulbs, H11 LED Bulbs For Fog, hid headlights, led angel eyes, LED bulbs, LED fog light bulbs, LED Fog Lights, led lights, replacement bulbs
more...
Visit our friends!
A few highly recommended friends...
Archives
All entries, chronologically...