A customer bought our new Mercedes style daytime running lights that feature five high power leds. We carry a few types of daytime running lights, but this DRL in particular has a nice look and is on sale on our website for $89.99 from a regular store price of $129.99.
You can install this product on the bumper or below. It comes with a relay harness and the design is slim to make it fit easier between the grills.
You can see more of this product on other cars that have installed this Mercedes style LED DRL and product info by using 7A on the search bar or by visiting Mercedes style high power led daytime running lights. Here are some pictures of a 2010 Lexus RX-350 from a customer.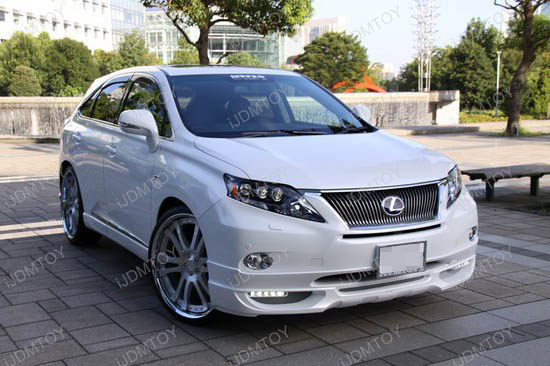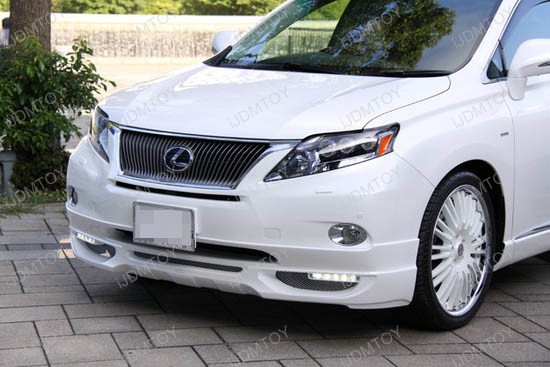 Product featured: Mercedes style LED daytime running lights | LED driving lights | DRL lamp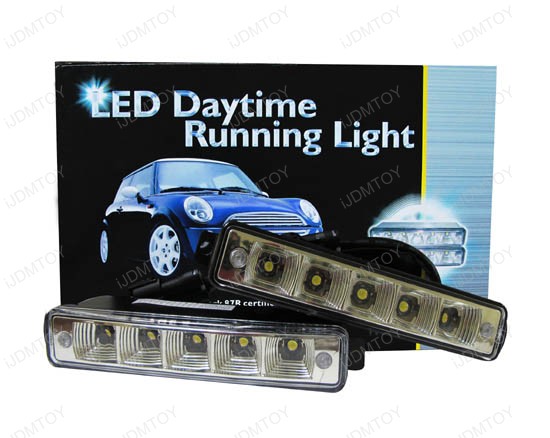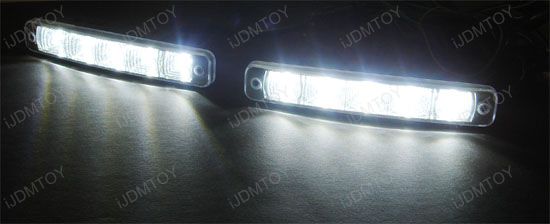 For more product pictures, please visit our Pictures and Video Gallery.
You can also find useful information on iJDMTOY Tech Support, Installation and DIY Guides as well.
Brought to you by iJDMTOY.com, the one stop store for all your Super Bright LED Car Light needs.