Looks like it's that time of the year again where people from all walks of the car world gather together in Sin City's Las Vegas Convention Center to see all of the industry's latest products, greatest goods, and most epic car builds. There's no mistaking that bright eyed anticipation of what this year's SEMA show will bring and showcase. Last year, SEMA brought out 125,000 thousand people and it looks like that number will only increase year after year. While the SEMA show is not opened to the public (imagine the stampede that would cause), we are still able to attend and bring you the latest and greatest at this year's SEMA.
Previous years featured the Nissan GTR in 2010, Chevy Camaro in 2011, the twins Scion FR-S/ Subaru BRZ in 2012, and the Lexus IS 250 350 in 2013. So what about this year?
The star of the show this year is the 2015 Ford Mustang, and more importantly, the King Cobra in all of its fierce glory. The crowd just erupted in cheers as the King Cobra was unveiled for good reason: this American bred animal brings in 600hp to the table and can conquer the quarter-mile in under 11 seconds. Just take a deep breath and absorb that info for a second.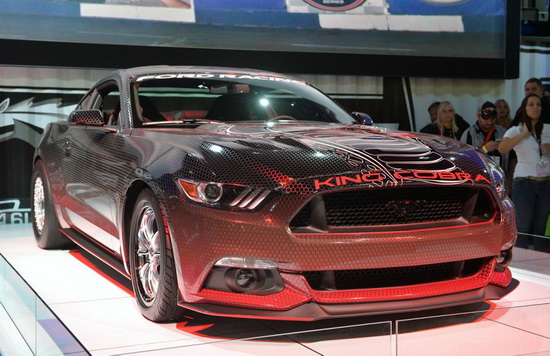 Continue reading →