Tag: SMD
by iJDMTOY on Sep.26, 2011, under LED & HID News and Updates
We are happy to present you another great product for wider range of automobiles and for this we replaced the front turn signals of a 2011 BMW 328i with the Error free PY24W LED Bulbs. Yes, the result is more than good and we will prove it! Check out the images.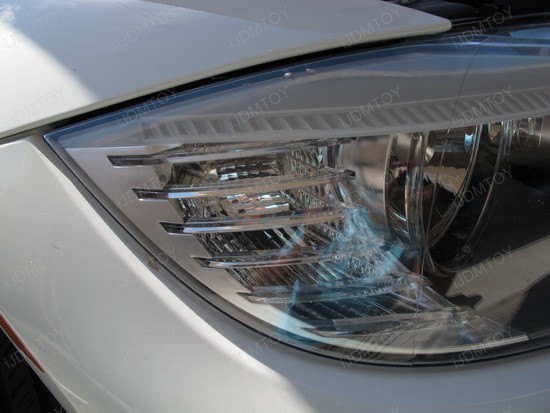 If you are annoyed at the factory amber colored bulbs that give your clear corner lenses the ugly yellow "Egg-Yolk" look, then this is the cure for you. For easier installation we suggest you to remove the plastic piece inside the wheelbase and this should make the installation process simpler. Actually installing these babes will not take you more than an hour.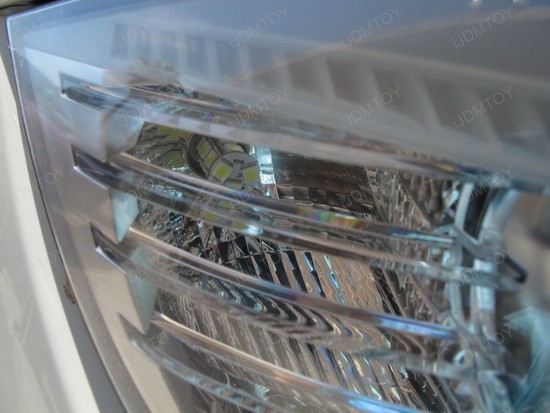 Each super bright Error Free No Resistor Required PY24W LED Bulb contains 18 pieces Beautiful High Quality 3-Cell 5050 SMD which are three times brighter than stock filament bulbs. And what's more? We offer these bulbs in Xenon White and Amber Yellow in case you like the amber color! But that's not everything – your car will never show an error message when you install these turn signals PY24W Bulbs, because of the built-in CAN-bus controller.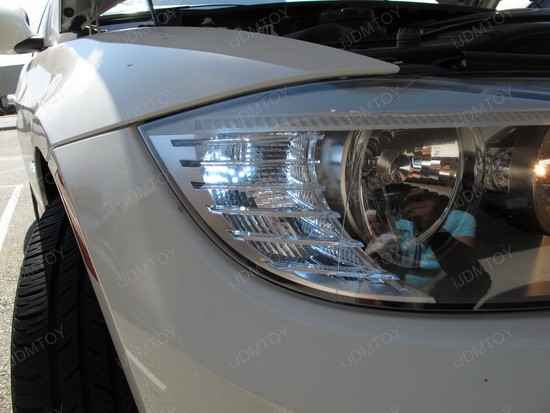 As we said earlier ?this great product fits wider range of automobiles ?BMW E90 3 Series, X3, some X5, X6, Latest 5 Series, AUDI A4, Q5, some Mercedes-Benz and Land Rover models, but for complete compatibility list, please check out our product page.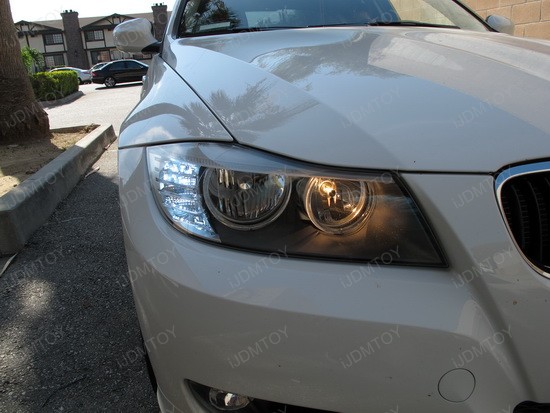 Your Bimmer deserves a unique look that you and your friends will notice every time you look at your car. Why being stock when this product is a smart investment if you want to get your BMW a new sleek and modern look. This pair of PY24W Bulbs will easily replace your BMW E90 3 Series stock turn signal bulbs at a very affordable price!
Brought to you by iJDMTOY.com, the expert for your Car LED Lights. Follow us on Facebook for exclusive promo codes.
Leave a Comment
:2011 BMW 328i, AUDI A4, BMW E90 3 Series, Error Free, Mercedes Benz, PY24W Bulbs, PY24W LED, SMD
more...
by iJDMTOY on Sep.23, 2011, under LED & HID News and Updates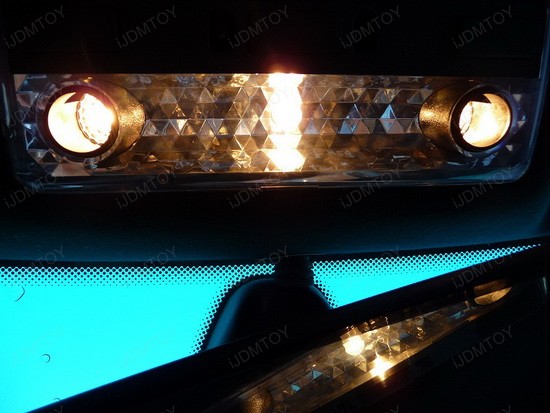 One customer ordered the LED dome lights through us a few days ago, and finally got around to installing them on his 2004 BMW 330i Coupe. He was so excited and drove his BMW 330i Coupe to our company. We took some pictures for the LED interior lights.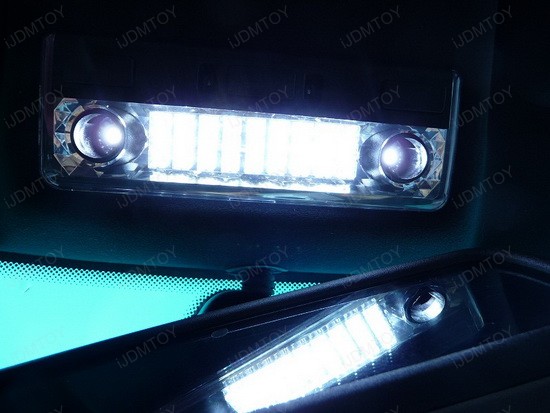 These LED dome lights have 3 different colors for Xenon White, Ultra Blue and Brilliant Red. And the LED interior lights are compatible on a few cars like 2001-2005 BMW E46 3 Series.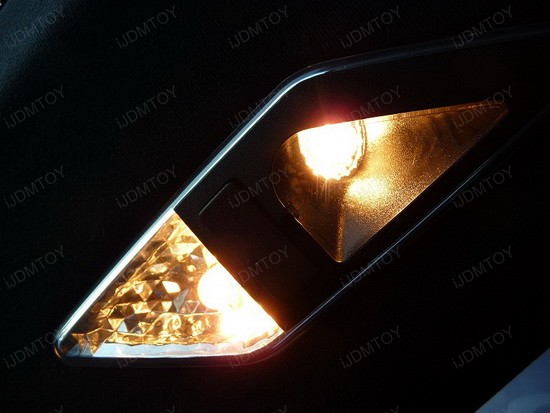 Doesn't the idea make this BMW's dome lights look innovative? By spending a few us dollars and few mins, our customer has given his vehicle a complete 180 degree change. Let's face it, in today's financial state money is limited all around you. LED dome lights are the most affordable yet extraordinary technique to deck out your car.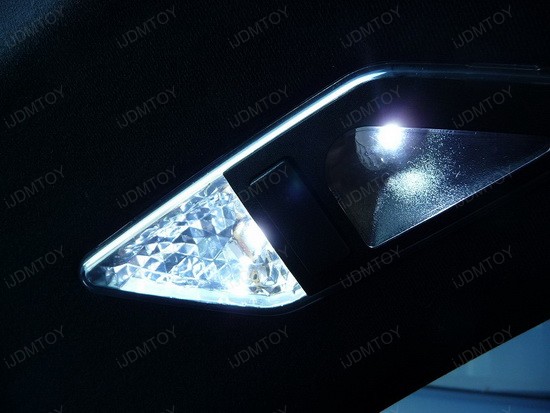 Look at those monotonous amber colored parking lights. If you like to stick out from the crowd you much better change those lamps!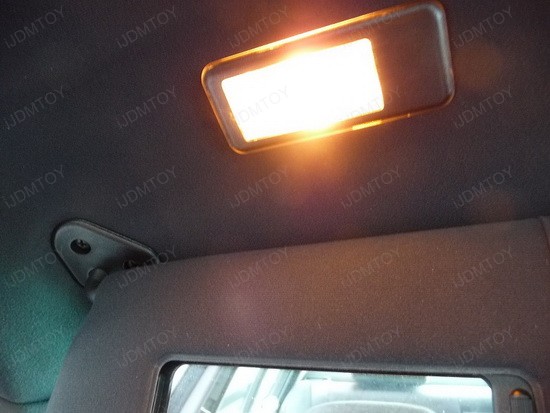 The different and lovely coloring fits a BMW like frosting on a cake. Apart from the color, the lighting is far smarter than typical stock lights yet not blinding. It's so bright you won't even have to use your high beams in darker places.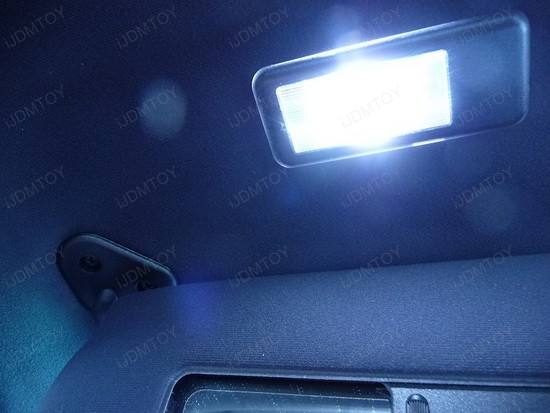 It's no shock that our client changed his lamps. The boring orangey amber color already puts me to sleep.
It is easily to find our products page, and this page features a set of Super Bright Wide Angle Shine Deluxe SMD type Car LED package deal for 2001-2005 BMW E46 3 Series.
The xenon white color makes the car or truck look additional inviting almost like it has its own character. If you desire a bold and new character think about the LED interior lights for 2004 BMW 330i Coupe. Who knows it may add a surprising touch to your BMW.
Brought to you by iJDMTOY.com, the expert for your Car LED Lights. Follow us on Facebook for exclusive promo codes.
Leave a Comment
:2004 BMW 330i Coupe, BMW E46 3 Series, foot area lights, front map lights, LED dome lights, LED Interior Lights, SMD
more...
Visit our friends!
A few highly recommended friends...
Archives
All entries, chronologically...