Tag: T10
by iJDMTOY on Oct.24, 2012, under LED & HID News and Updates
I love the Ford Edge's cabin with the featured LED Parking Lights. It is more flamboyant than anything from Germany! Such combination of superb layout, luxury, safety and infotainment equipment is not to be seen everywhere. When you look at this beautiful vehicle at night, you'll understand what I am talking about – the High Power LED Parking Lights are literally illuminating the entire area in front of the garage in low light conditions and make this Ford Edge look like a landing super-duper spaceship.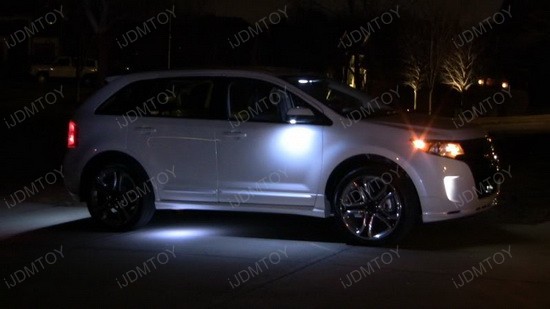 Do you want to know how this incredibly powerful output is achieved? Well, thanks to the 7.5W Plasma High Power T10 LED bulb, that has a high power LED emitter on top and all around, the lighting output reaches about 500 lumens, which is enough to be noticed from very very far distance. Installation is a piece of cake – completely plug and play – just take out the stock bulb and plug in the new one. Check if all works like a charm. If a bulb doesn't light up, flip it at 180 degrees and try again. That should do the trick.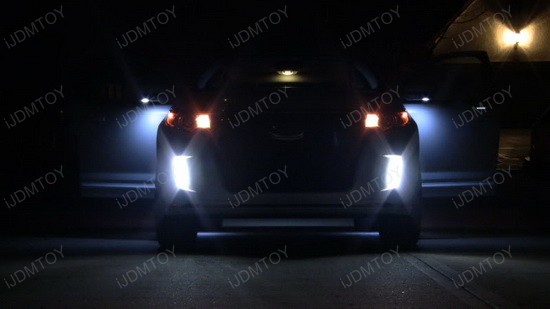 The 6000K Xenon White T10 LED bulb will work flawlessly in most vehicles and will replace the stock 168, 194, 2825, 912, 921, 904, 906 bulbs. If you have any doubts, drop a line to the support team of iJDMTOY to make sure everything will be fine. Anyway, once you obtain this high quality product in your hands, don't waste any more time and replace your old stock parking lights with the flashy ones.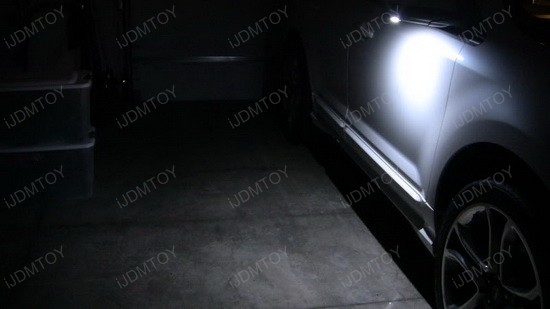 Take a good look at this Ford Edge and ask yourself why being too mainstream with the old yellowish parking lights, when you can achieve this eye-popping look with just a pair of LED Parking Lights? Bright and easy noticeable light means safety, and I will say these High Power LED Parking Lights are a very good choice if you want to spice up your car!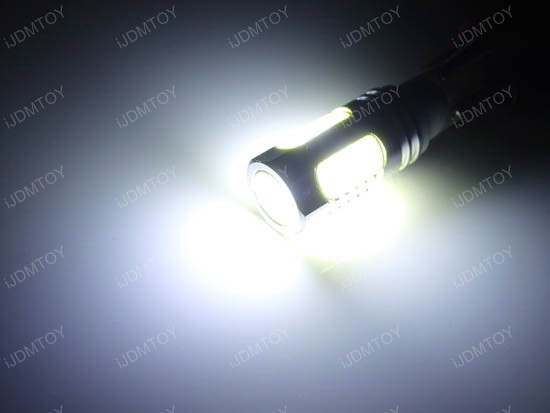 Brought to you by iJDMTOY.com, the expert for your Car LED. Follow us on Facebook for exclusive promo codes.
Leave a Comment
:168, 194, 2825, 904, 906, 912, 921, backup, bulb, bulbs, Ford Edge, High, iJDMTOY, LED, light, lights, parking, Power, Reverse, T10
more...
by iJDMTOY on Sep.30, 2011, under LED & HID News and Updates
Playing with the Dome Lights of a BMW X5 and replacing them with LED bulbs is something you definitely should do. No more boring dull yellow light? Say yes to the Xenon White light. Many customers had already replace their stock bulbs with these babes and all of them are very happy with the new look of their vehicles.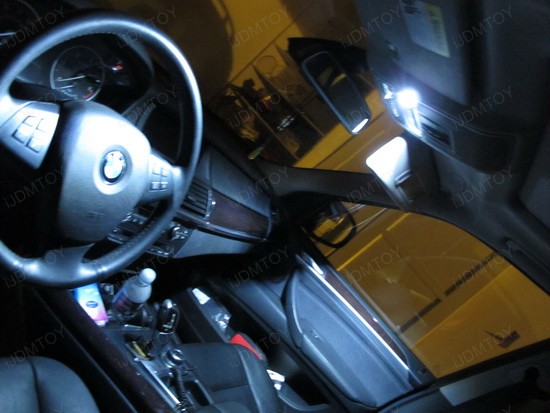 Installation takes a few minutes? Nothing more, everything fits in perfectly, just plug and play. The Error Free 2825 LED bulb is equipped with 5 pieces 3-emiter 5050 SMD LED lights and what's more – your car will never show an error message when you install these LED bulbs, because of the built-in CAN-bus controller. And don't worry if you don't own an X5? These bad boys will fit in a large variety of vehicles, as they are specially designed to work for Audi, BMW, Mercedes-Benz, Porsche or Volkswagen. As you see, they are perfect for under door courtesy lights, foot area lights and backup reverse lights, too.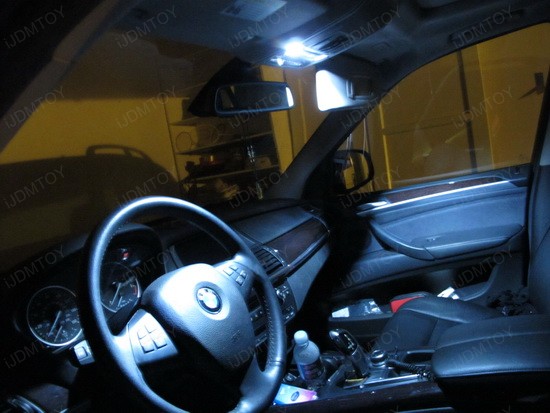 If you think that the inside of your car should match the outside, you may consider purchasing these LED interior lights. This is just a perfect add-on to the complete HID/LED look of your vehicle. Be luxurious? The Xenon White light will make your car interior look completely different. LED dome lights will provide even brighter output of lighting, so you might not notice any difference whether is it day or night outside. Just kidding, but you will notice a great difference between the stock ones and the LED bulbs.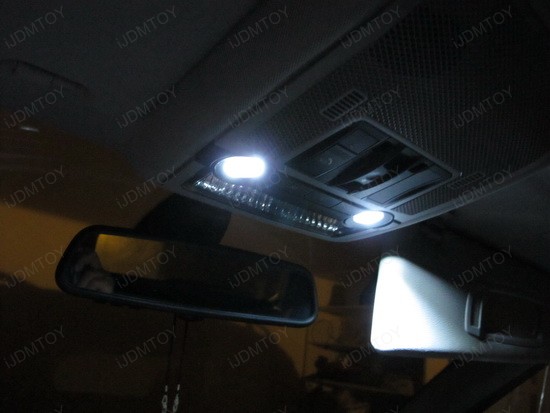 Another reason for replacing the yellow dull yellow light bulb is that it isn't long lasting, not power efficient. LED dome lights are the most affordable, yet extraordinary technique to tune up your car – a smart investment for smart drivers. If you are tired of searching blindly underneath your X5' seat for your dropped items, this is the solution – LED Interior Lights.
Brought to you by iJDMTOY.com, the expert for your Car LED Lights. Follow us on Facebook for exclusive promo codes.
Leave a Comment
:2825, 921, bmw e70 x5, BMW X5, Error Free, LED dome lights, LED Interior Lights, SMD Bulbs, T10, W5W
more...
Visit our friends!
A few highly recommended friends...
Archives
All entries, chronologically...