A very common addition that many of the newer vehicles are attempting is the installation of a stylish third brake light. In this case, it's a conversion of the red lens that came on the car from factory into a fully functioning running and brake light. Fortunately, for the Scion FR-S and Subaru BR-Z, the factory bumper comes with a red lens near the rear diffuser that covers an empty housing. The iJDMTOY LED FRS 3rd Brake Light Conversion Kit will turn that housing into a functioning safety upgrade.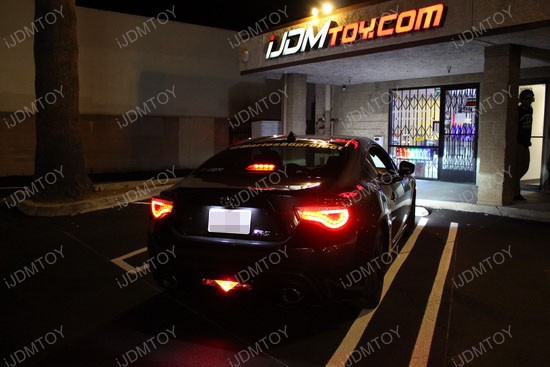 Since these lights are utilizing the factory location, extensive modifications are not required. The kit includes a drill bit that is used to create a hole for the socket and LED bulb to fit in. Each kit includes a red 18-SMD 3-Emitter 5050 LED bulb that will produce a noticeable amount of light and comes with all the parts needed for installation; you just need to supply the electrical tape and tools.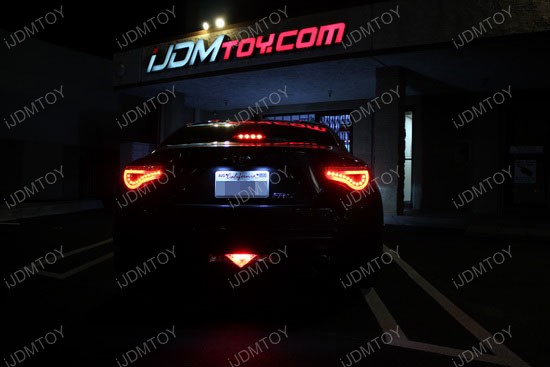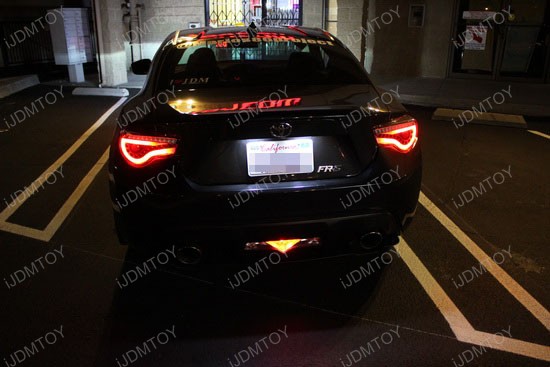 The combination of the red lens and red LED bulb produces a glow that will match many aftermarket LED tail lights and the factory center brake light behind the rear window. The lights can be wired to act as just a Scion FR-S 3rd Brake Light, turning on only when the brakes are applied. Alternatively, the lights can also be wired to act as the running and brake lights as well; this will act like the outside tail lights at night. While these lights are marketed specifically towards the Scion FR-S and Subaru BR-Z, it can be also used on other vehicles with a similar light setup such as the 2009 and up Nissan 370z and more.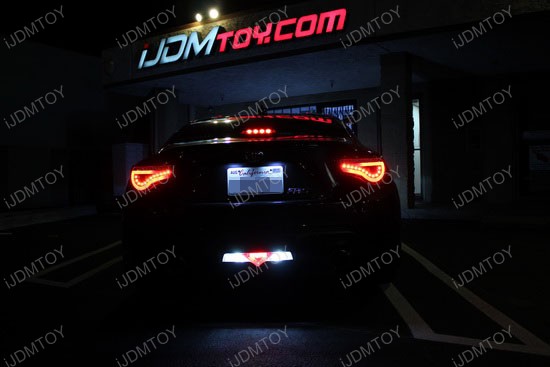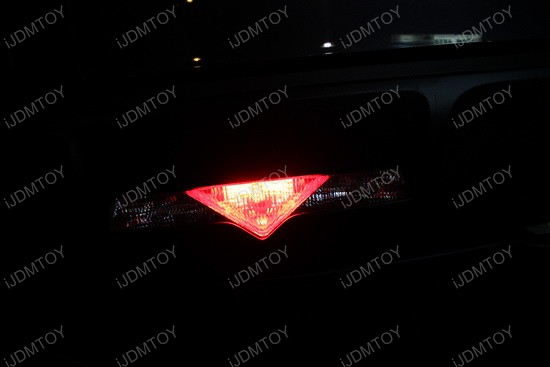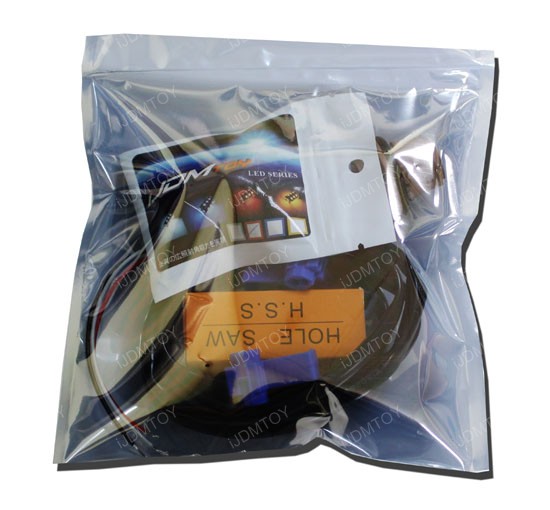 Brought to you by iJDMTOY.com, the expert for your Car LED. Follow us on Facebook for exclusive promo codes.