This flexible LED strip lights is our featured product for car interior lights. This is a great choice for light modification because of the flexibility of the strip with multi-color options.
iJDMTOY's LED interior light strip is designed to provide the best DIY experience. The LED strip light comes with self-adhesive tap on the back which can be attach to any smooth surface. By simply connecting the positive and negative wires to the vehicle's stock 12V power sources, you can add dramatic color and light to anything in your car.
With our interior light strips and a wide array of lighting solutions, you will get the customization that you crave to keep you on the cutting-edge of automotive style. We've got customers put several strips in parallel or in series to get unique lighting effects. It is perfect to be placed around your speedometer, clocks, side doors and roof. Here are some pictures of a 2005 Chevy Impala trunk lights. The ultra blue light looks amazing at night.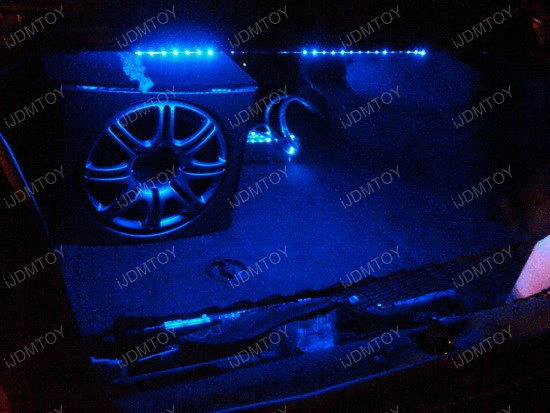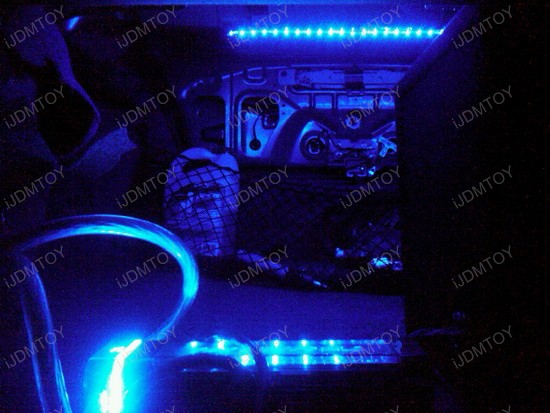 iJDMTOY's LED interior lights include a pair JDM 24" (60cm) long 30 LED Flexible and Waterproof LED strip lights in Xenon White, Ultra Blue or Brilliant Red.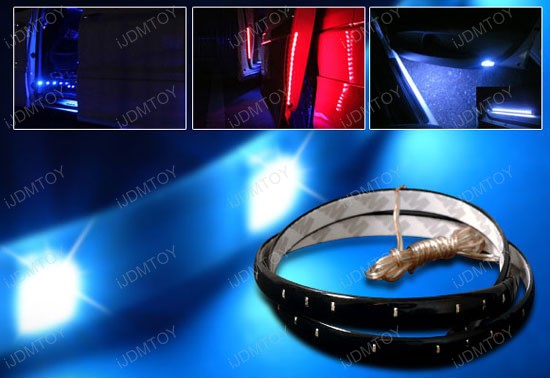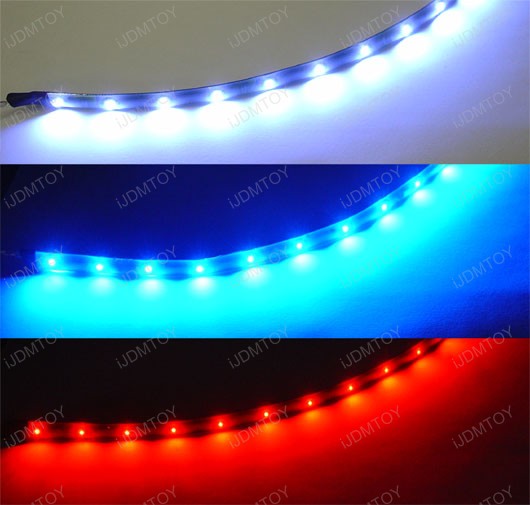 Brought to you by www.iJDMTOY.com, the one and only one automotive accessories store for all your Car LED Lights.