Today's favorite is this 2005 Infiniti G35 with LED Underbody Light. Check out the super-cool green light that creates the illusion that your car is some otherworldly conveyance traveling on a bubble of pure light energy. This Under Car LED kit gives the ride a head-turning glow, which makes the car stand out from the crowd.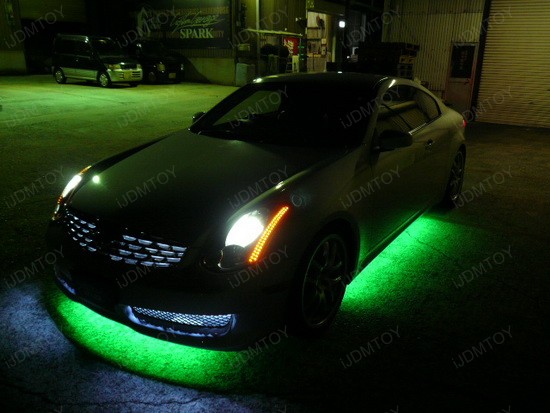 You can get this seamless look that slips in anywhere at an affordable price. The Underbody Light kit from iJDMTOY comes in a variety of 7 colors and 23 different flashing patterns. Adding intense underbody radiance to your car, truck or SUV has never been easier – just get the right pattern to set off your smooth style or lock to one color and light up constantly like this guy with the Infiniti G35 Coupe.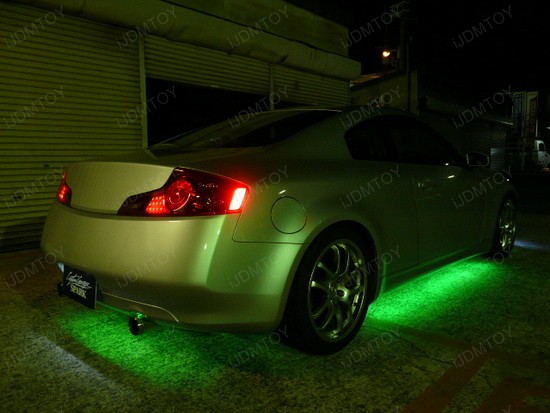 Installing the four bright and flexible LED strips is a very easy task. First, please make sure to measure the distance from the places where you want to install the LED strip lights to the place where you want to install the control module. You have to do this before you actually mount them on with zip ties, because of the limited length of the wiring harness. Just a hint: try to install the LED Strip Lights under the chassis where the LED Strip Lights won't be visible. Next, mount the wiring of each LED strips and connect them to the control module which should be mounted inside the engine bay (try not to place it too close to your engine block). Finally, plug all four wirings to the control module and connect the positive (red) and negative (black) harness to the stock battery's positive (red) and negative (black).
The last thing you can do after installing this Sound Active Wireless 7-Color RGB-SMD LED underbody kit is to roll down the street and hit downtown with style! Remember to use the remote control to go through the nice selection of different patterns and vibrant colors.
Do you like this 2005 Infiniti G35 with Underbody Light kit? Then don't waste your time and give your vehicle a head turning look with the multiple lighting effects and a solid illumination mode of this awesome Under Car LED product from iJDMTOY!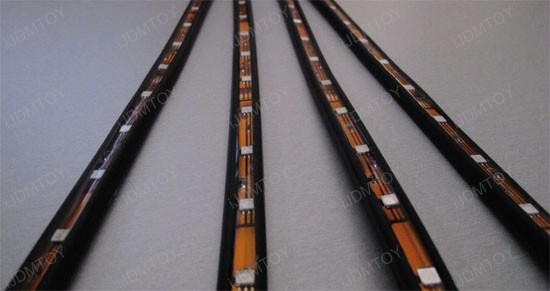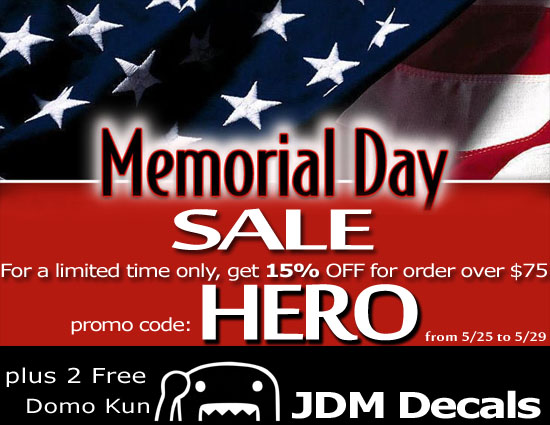 Brought to you by iJDMTOY.com, the expert for your Car LED. Follow us on Facebook for exclusive promo codes. The Memorial Day is coming soon, for a limited time only, get 15% OFF for order over $75, plus 2 free Domo Kun JDM decals, promo code: HERO from 5/25 – 5/29.