Can you see the difference between iJDMTOY BMW Angel Eyes versus another brand? We compared the iJDMTOY wide angle Angel Eyes H8 Ring Marker bulbs with a competitor's brand and took pictures of the difference.
Using a BMW X5, we installed the iJDMTOY Angel Eyes on the left and the competitor's brand on the right.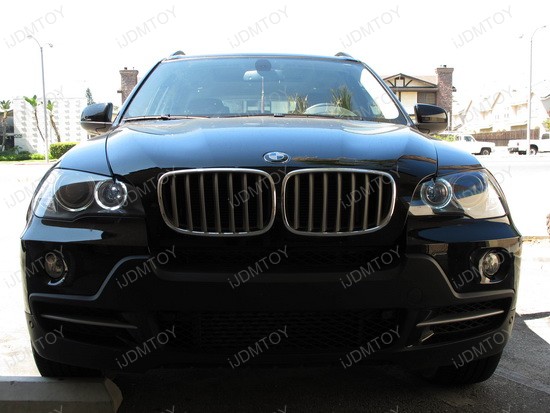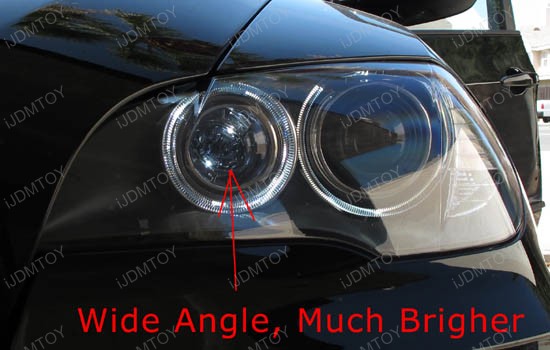 The iJDMTOY BMW Angel Eyes are much brighter and the angle of shine is wider.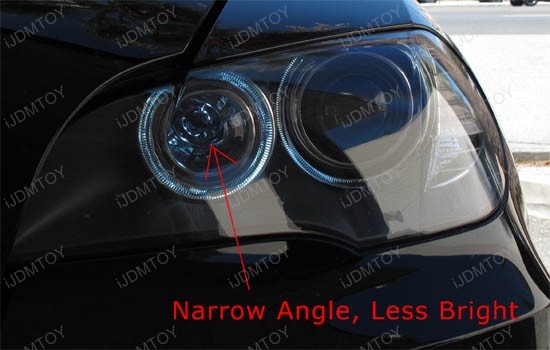 The other brand is dim and the angle of shine is small.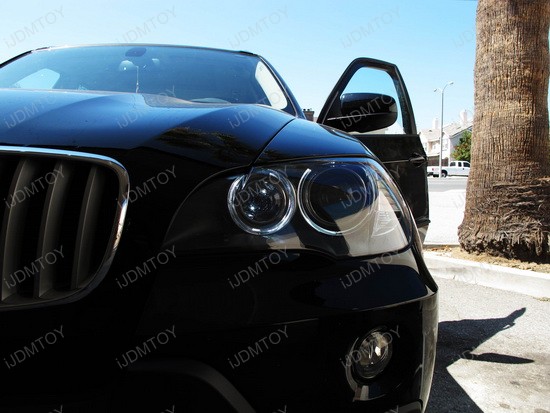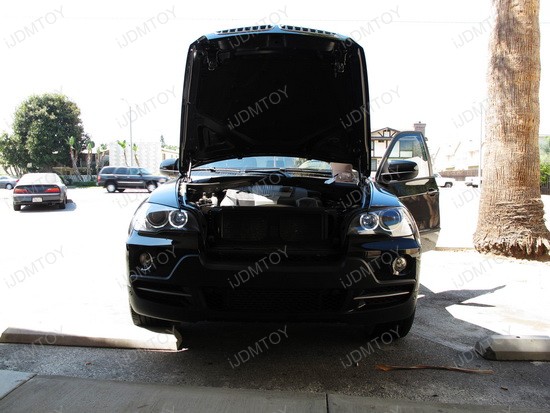 We hope you enjoy these pictures. The iJDMTOY BMW H8 Angel Eye Bulbs are brighter!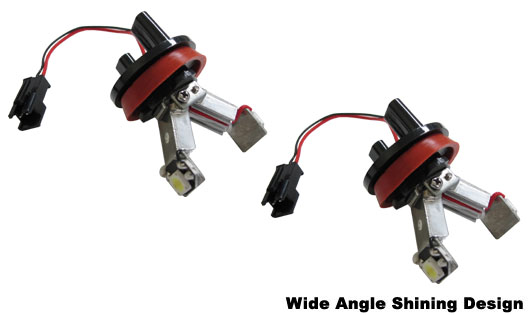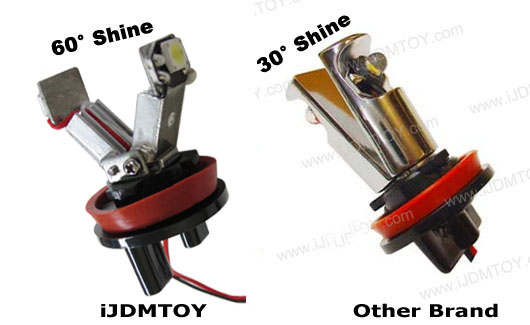 For more product pictures, please visit our Pictures and Video Gallery.
You can also find useful information on iJDMTOY Tech Support, Installation and DIY Guides as well.
Brought to you by iJDMTOY.com, the one stop store for all your Super Bright LED Car Light needs.