A customer installed new iJDMTOY Audi style led lights on his 2008 Infiniti G35 sedan.
Do you remember how the Audi R8 headlights look? There are a chain of LED lights resting on the bottom part of the headlight, which can be accomplished by placing these iJDMTOY led strips onto the headlight lenses or on the bumper.
These Audi led strip lights look just like what you would receive from a custom made Audi manufacturer. The Audi led strip we carry has 21 led lights in total and you can cut them every three led lights.
There are a variety of ways to use this, like how this customer used the led strips on the bumper grill.
Hope you enjoy the pictures he shared.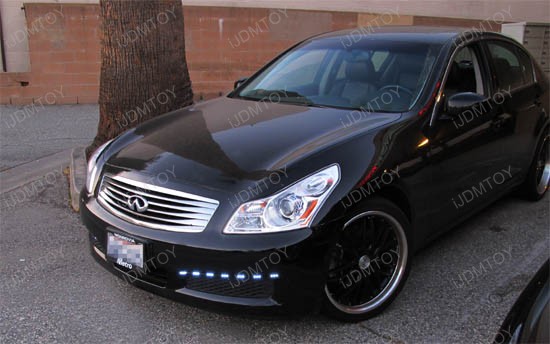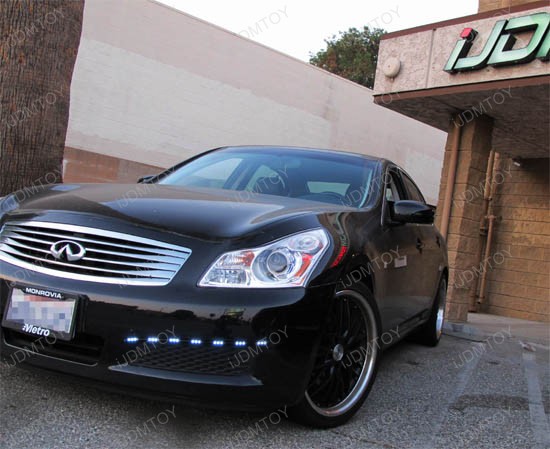 Featured product: Audi LED Strip Lights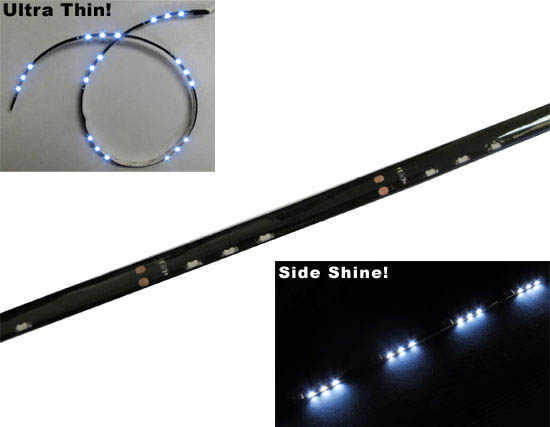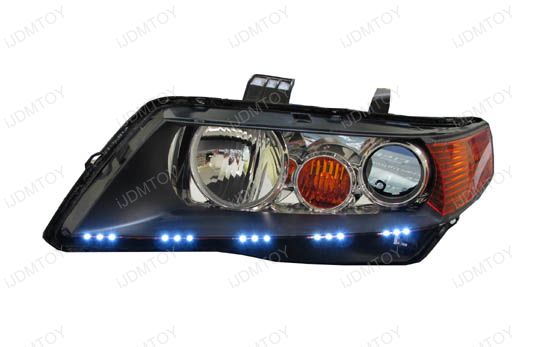 For more product pictures, please visit our Pictures and Video Gallery.
You can also find useful information on iJDMTOY Tech Support, Installation and DIY Guides as well.
Brought to you by iJDMTOY.com, the one stop store for all your Super Bright LED Car Light needs.