We installed all new iJDMTOY LED reverse lights on a 2008 Infiniti G37. We used 9-SMD LED bulbs with 5050 SMD chips for a brighter shine. Also for this particular LED bulb, the length is longer than traditional 168 bulbs. Therefore, we measured the bulb length 1.40 inches, to fit the application of reverse lights of an Infiniti G37. So the product fits perfectly!
If the bulb is a good replacement, it can replace stock 168, 194, 921, 2825 bulbs. For a brighter shine, definitely go for 5050 SMD chips.
See the LED reverse lights on the Infiniti G37 outside our store.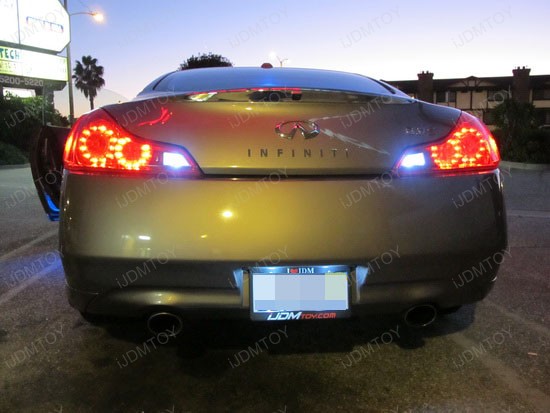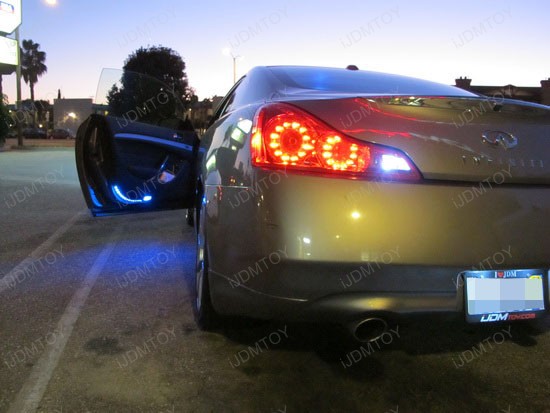 Product featured: 9-SMD 5050 T10 921 912 Bulbs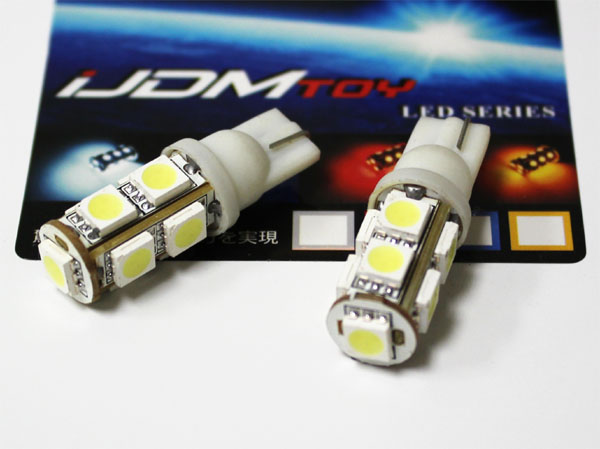 For more product pictures, please visit our Pictures and Video Gallery.
You can also find useful information on iJDMTOY Tech Support, Installation and DIY Guides as well.
Brought to you by iJDMTOY.com, the one stop store for all your Super Bright LED Car Light needs.