If you like to deck out your car with lights, here is the way to go. LED light strips offer enormous flexibility allowing lights to be placed in the hardest to reach places. LED strip lights are so versatile, they can be installed behind the grill, below the bumper, behind the bumper, as a few examples.
Recently, many cars have added LED lights to exterior design. This is by far the most obvious and visible use. However, our customers have come up with unique ways to implement these LED strips, utilizing them for side doors, interior lighting, and so forth.
As an example, a customer recently installed the famous Audi style LED strip lights for his BMW E90 335i. He loves lights so in addition to his preexisting blue grill lights he added our iJDMTOY flexible strip lights to the underside of his bumper.
Because the flexible strip lights can be used almost anywhere, they were a perfect use for this customer who wanted more lights on his car. The car looks pretty impressive with only the strips lights on, judging from the pictures below.
Since bimmers don't carry Audi style LED lights, customers have found our website and installed these Audi LED lights on various positions of the headlight. But for more pictures on how to design your headlights with Audi style LED strips, please visit our website.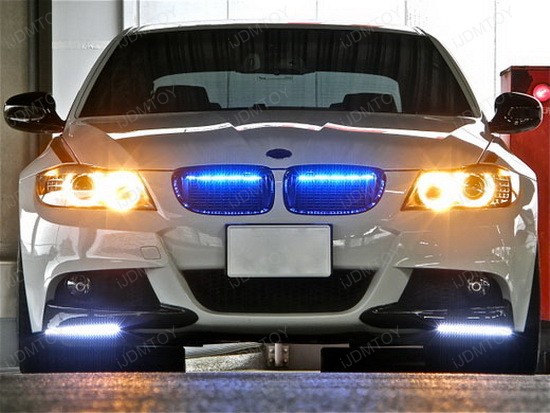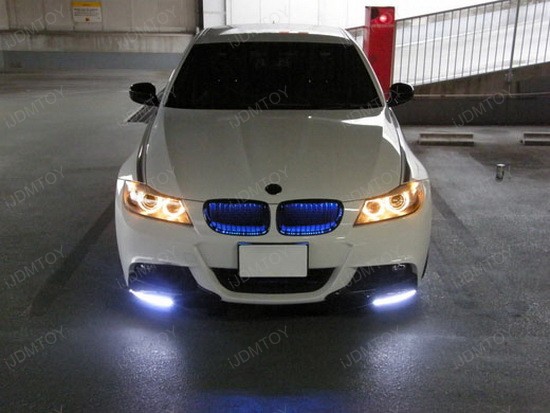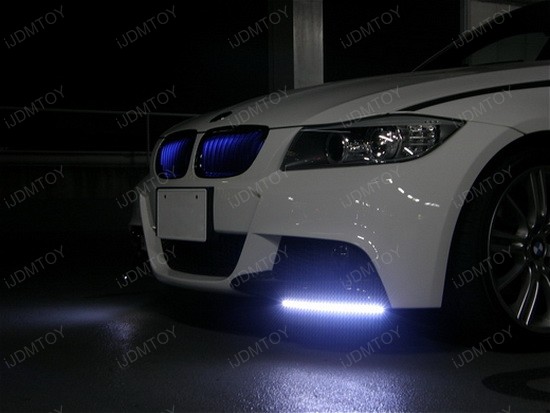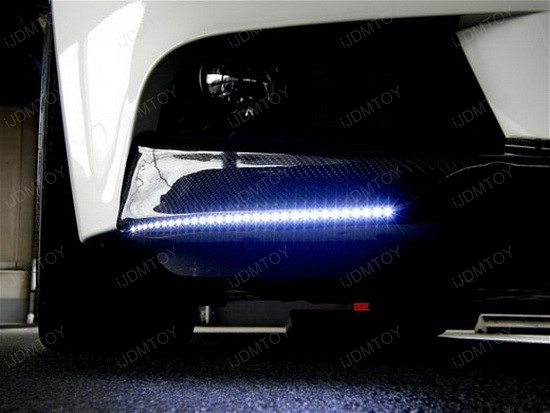 Product: Flexible LED strips | Audi style LED strip lights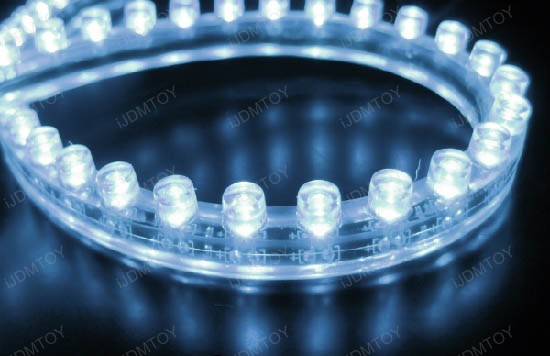 For more product pictures, please visit our Pictures and Video Gallery.
You can also find useful information on iJDMTOY Tech Support, Installation and DIY Guides as well.
Brought to you by iJDMTOY.com, the one stop store for all your Super Bright LED Car Light needs.