Carbon Fiber Sheet has been one of the most popular automotive accessories nowadays.
It has been widely used by many car enthusiast to dress up their cars exteriorly such as hood, roof, spoilers and interiorly such as center console, trims, etc.
The Carbon Fiber vinyl will give your car a nice and real carbon fiber's 3D twill weave feel without paying an expensive price for the actual carbon fiber parts such as carbon fiber hood, carbon fiber spoilers.
Besides of money issue, due to the popularity, real carbon fiber parts are not available for many make and model, therefore, if your car is one of these, carbon fibber vinyl sheet becomes your only choice.
We have recently received couple pictures from one of our customers who did an excellent DIY job for converting his 2003 Acura RSX engine hood and roof with the the carbon fiber sheets purchased from us. He did a very neat job on applying the carbon fiber sheet on hood and roof without a single bubble.
Below are the pictures and you guys can take a look.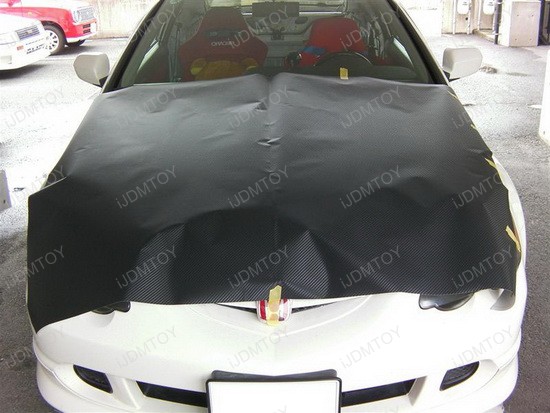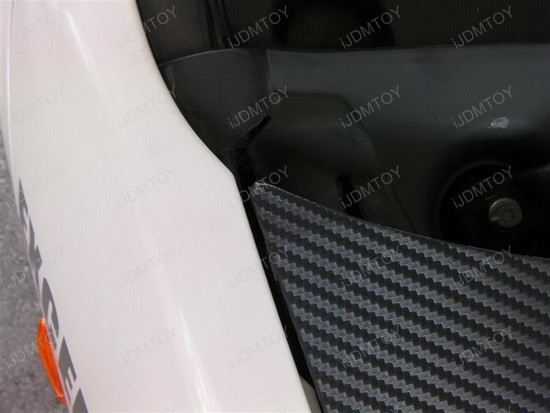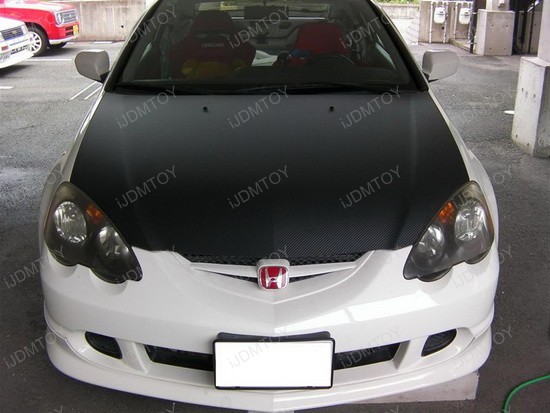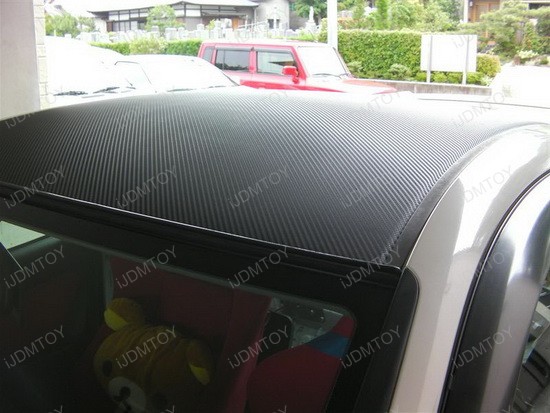 If you are interested at this product, you can buy carbon fiber sheet below